TheFork proudly sponsors Young Chef Young Waiter The Worlds Best Chef and Waiter Competition
Published 12.08.2020 - Last update 01.13.2021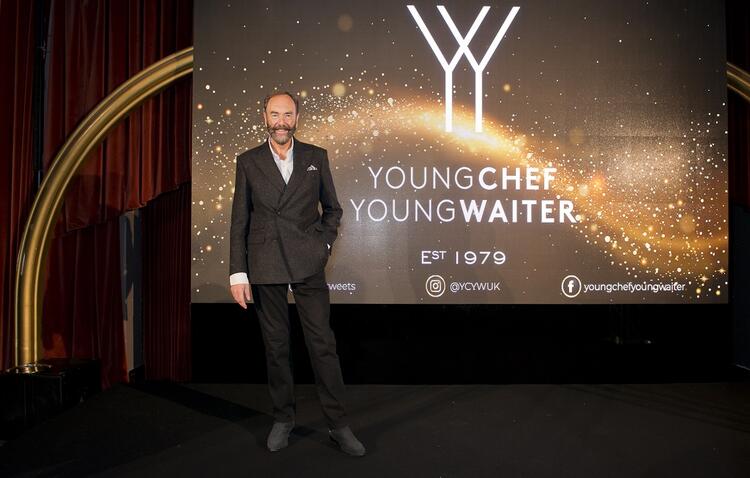 TheFork is proud to announce its partnership with The Young Chef Young Waiter competition 2020, which promotes hospitality as a career of choice, a profession and a vocation and is open to all young professional waiters and chefs from any background. 
The aim of Young Chef Young Waiter is simple: to uncover the very best young talent in our industry and help equip them with relevant skills, current knowledge and the network needed to succeed in the world of hospitality. The competition is a once in a lifetime experience and entrants have the opportunity to meet high profile industry professionals, learn new skills and make new friends at a competition like no other.
Established in 1979, the competition was relaunched for 2019 by The Nth Degree Global in partnership with UK Hospitality and the Restaurant Association. As president of the Restaurant Association and founder of The Nth Degree Global, Robert Walton MBE wanted to ensure that young professionals had the opportunity to shine in the world's best chef and waiter competition during this unprecedented time.
Patrick Hooykaas, UK Managing Director, TheFork said:
We are delighted to announce our sponsorship of Young Chef Young Waiter. As the UK's leading online restaurant reservation site we have unwavering support for the restaurant and hospitality industry.  It is important that we all support initiatives which invest in and help the development at the grass roots of the industry to inspire and nurture the next generation. We look forward to being part of this successful event."
Robert Walton MBE, Chairman of Young Chef Young Waiter and President of the Restaurant Association UK said:
I'm delighted to launch Young Chef Young Waiter for 2020 online as I believe it is the perfect competition at the perfect time. We are living in extraordinary times, when all our restaurants are closed and the industry has paused while this crisis unfolds. I am optimistic by nature and want to do my best to offer hope for the future to all the young workers in the hospitality industry. So many of our talented young chefs and young waiters are at home right now so this is the time when they now need events and activities to keep them inspired, tested and challenged within the hospitality sector. For our Young Chef Young Waiter competition 2020, as the previous year, entries and initial judging will be online. We will be inviting our shortlist to Our chef finalists of Young Chef Young Waiter Our waiter finalists of Young Chef Young Waiter London for a live final in December as long as Britain's recovery from the pandemic goes to plan but if not, plans are in place to run the whole competition online. Our ambitions for this competition are global and Young Chef Young Waiter in 2019 was a spectacular success last year. We were especially excited to see that our Young Chef winner Richard Henderson had moved to London to work with one of the UK's most acclaimed British chefs, Tom Aikens plus our young waiter winner Alessandro Calzavacca is now Headwaiter at the Dorchester London. We are excited to be welcoming the next contestants to the competition and give a new generation a fantastic opportunity to excel in the hospitality industry."