TheFork Summer is here: join the event of the season and boost your bookings this summer
06.14.2022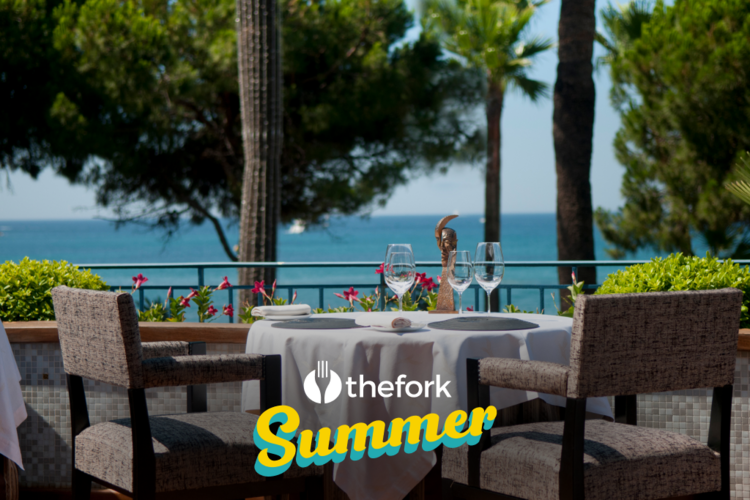 This summer we can officially say that tourism is back! TheFork Summer is going to help travellers to find the best restaurant wherever their destination is. And not only that, it will help restaurants to increase their bookings. Why? 
Bookings increase +16%* in summer and the ones made by tourists have increased +71%** 
What is TheFork Summer? 
TheFork Summer is THE EVENT of the season taking place between the 1st of July until the 4th of September. Restaurants participating will offer a 50% discount to attract more diners during the summer months. Travellers will be looking for the perfect place to eat when travelling and your restaurant can be one of them.  It's the perfect opportunity to boost your bookings and show your restaurant to people from all over the world!
Enroll in TheFork Summer
Boost your visibility & multiply your bookings
Why should I join TheFork Summer?
🌍 Tourism is expected to increase, so you'll have the opportunity to reach a higher audience of travellers. 
🚀 You'll boost your bookings. Did you know that the share of tourists' bookings on TheFork are of +35%?
📡 Benefit from a multi-channel campaign (email, TV, social media, Press, online advertising) and be at the top of mind of the travellers. 
🤝🏻 TheFork has a global partnership with Tripadvisor, a reference company within the tourism industry that will allow you to reach more markets.
Based on a study carried out by TheFork on special offers, we discovered the positive impact of these promotions on restaurant bookings. In fact, restaurants applying -50% offers, multiply their bookings x7.7!***
Why are TheFork users special? ****
TheFork diners go to restaurants x2 times more often than a regular client 
They spend +14% more than an average customer 
And they do -15% no-shows vs restaurant website bookings! 
While travellers enjoy their summer vacations, it'll be the perfect moment for you to fill your restaurant, optimise your shifts and acquire new diners with TheFork Summer. Join us now! 🌴
*Country Booking Evolution  - July 2019 Analysis, All operating countries.
**Smart Supply - Tourism Analysis  March 2022
*** Internal study of TheFork regarding Special Offers Impact - TF analysis
**** TheFork x Kantar April 2022 Study, all countries results (FR/SP/IT/DE/UK/AU)