How to find the best restaurant names
Published 03.23.2021 - Last update 04.21.2021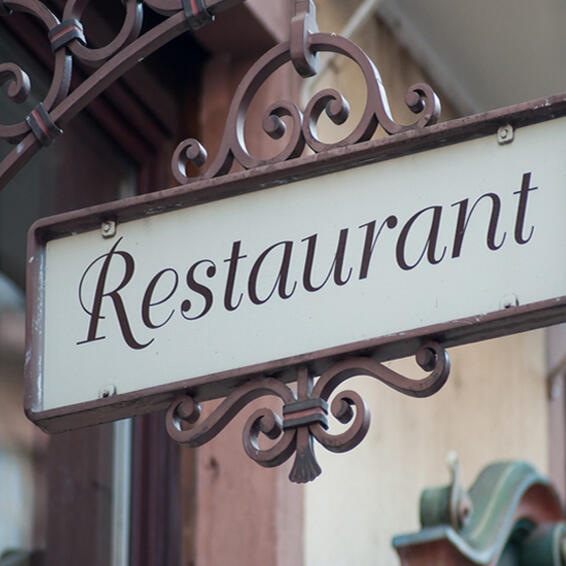 Finding restaurant names that help you stand out from the competition can be a bit complicated. At first, you might think that you could give it the name that you like the most and that it would work out like any other one since it's your own business. However, there are some considerations to take into account in terms of marketing to ensure that the name is also likable and attractive to those who really matter: the diners.
A restaurant name is still another way to connect with customers, in addition to being part of the first impression that we make upon presenting our business. A good name positively resonates with a potential customer while conveying the essence of the restaurant.
Therefore, we propose the following ideas for finding good restaurant names:
Include the name of the product
If the restaurant has a unique, original and thematic product, then it is very strategic to include it in the name, since it will be a constant reminder of that competitive advantage that you already have. This is traditionally the case with pizza and hamburger joints that usually put their product in their name.
The truth of the matter is that to stand out from the competition, it is ideal to create some sort of wordplay that includes the name of the product and something else that is eye-catching and speaks of the restaurant's personality. This is the case with Miss Sushi in Barcelona, whose brand image is pop, feminine and modern, like the potential clientele it seeks to attract.
Use your name as a lure
It can also prove strategic to use your own name to imply that there is a real person behind this business. It is one way of positively humanizing the restaurant and, of course, connecting with a type of potential clientele that seeks a trustworthy, close, and familiar ambiance.
Again, the key to be original and include other words that complete the name or surname that we wish to use. You can check out "L'Enoteca di Mr. Brunello", a restaurant located in Copenhagen, whose name makes three things very clear: its specialization in wines, the Italian origin of its food, and that it belongs to Mr. Brunello. It draws attention, provides information, and can even be a bit fun.
Take advantage of the origin of your products
In this era of healthy eating, more and more restaurants are joining this trend. If this is the case with your business and the origin of your products is a strong point, then you have local suppliers who are "zero mile", and it is ideal that your business name reflect this.
at the restaurant La Grange (the farm) in Paris. Thanks to its name, customers know right away that they can find a specialized offering in homemade recipes that are made with fresh products and a natural ambiance with stone and wood.
Convey an emotion
In order to discover original restaurant names, we can also play around with adding words that emotionally describe our business concept. You can make a list of the sensations that your food and ambiance aim to convey and add the words that best describe them.
To give you an idea, we found a good example in this establishment in Amsterdam with an evocative name: Memories of India. It immediately tells us that its food seeks to take us to the flavors of those regions and give us a special experience.
Other restaurant name characteristics that work are:
Easy to remember, pronounce, and spell.
Reflects a positive tone.
Authentic and original.
Can easily be used as the restaurant's website domain name.
Catchy.
Furthermore, if there are no other restaurants with the same name to avoid confusion, then it is perfect!
Is your restaurant name attractive to your customers? We hope that this information has been useful to you and that you are happy with the benefits that your business name brings you. Remember to advertise it through TheForkby creating a profile on our platform. Click here to do it as soon as possible.