How Gaucho increased bookings through TheFork Festival
05.17.2023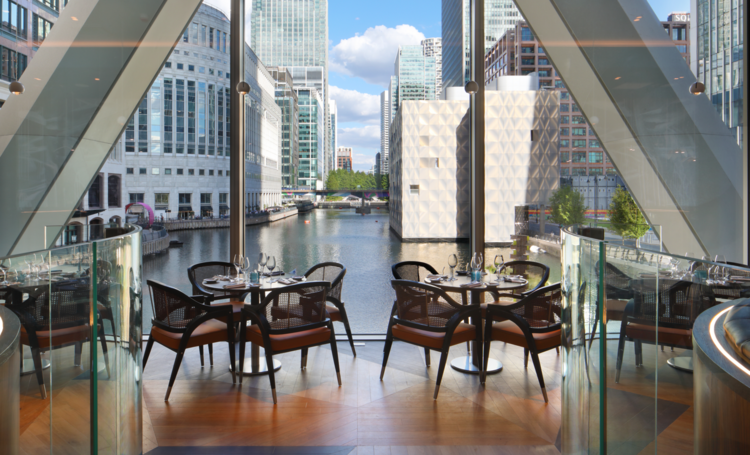 Gaucho is a group of Argentine restaurants specialising in high-quality Black Angus cattle-bred beef, asado-style barbecues, and other traditional dishes. Founded in 1994, Gaucho has locations in several cities worldwide, including London, Dubai, and Hong Kong. Gaucho is owned by Rare Restaurants, who also own M Restaurants, The Crane Tap, Meat & Bun, and La Petite M.
Restaurant Profile
Meet our restaurant partners!
Gaucho has been partnered with TheFork since 2019 and together built a very successful partnership. Rare Restaurant's Reservation Manager, Andrew Biggs, looks after all reservations inside the company from reception teams at the front door through to central reservation teams and all booking platform partners. TheFork recently interviewed Andrew to understand why he decided to work with TheFork and how he's found success through the partnership.
How were you managing bookings before partnering with TheFork?
"We've used several primary and secondary booking platforms at Gaucho in the past, and before partnering with TheFork we were using another popular booking platform. However, having only one platform meant the only other way guests could book was via our website or over the phone so there was still fairly limited reach. We decided to partner with TheFork and use both platforms to maximise our reach to a wider audience."
Why did you choose to join TheFork?
"You know you're joining a company that loves food and has a foodie clientele, the people on TheFork love good food and good experiences and you know they've joined to find the best food establishments. We wanted to buy into this and generate that conversation within the food community and in the hospitality industry and TheFork enables us to do that."
What do you love the most about TheFork?
"The biggest thing for us at the moment is we want to work with companies that are growing,  who are adaptable, and who want to make positive changes in the industry. TheFork's willingness to work with Gaucho from a marketing standpoint and improve the look of our profile on TheFork is really helpful for us as a business."
"Getting an outsider's perspective on our product is important because you can sometimes become blinkered when you don't have someone else looking at your product and telling you which images can be improved or what sort of menus you could be offering. It's great to have people like TheFork to bounce ideas off of in terms of what we need to do to reach as many people as we can and get them to enjoy our food and hospitality."
"In terms of reporting, it's really handy that I can drop our Account Manager an email and within a day he gets back to me with all the numbers I need so that I can make informed decisions. That's important to me as a client, having visibility of what is going on in my restaurants."
Were there any advantages you discovered after partnering with TheFork?
"Yes, there's always an advantage of working with a company that has that review platform and can directly contact guests. It's a conduit for us to reach out to guests with new menus and other offers.
"TheFork Festival, for example, is a massive aid in times when there is a cost of living crisis. When you can fill your restaurants at a historically low time by offering a great deal, which is then aided by the great marketing that TheFork is doing, it's a no-brainer for us."
"I think in every tube station I've ever been to in London in the last 3 months I've seen TheFork banners. I think the fact TheFork is also creating an online presence and using online media outlets such as ITV X and things like that is great. It's something that a lot of other booking platforms aren't doing and when you partner with TheFork, it's more like we go hand in hand and it's a win-win situation."
What are the key metrics you are tracking through TheFork?
"First and foremost we are tracking guest satisfaction. Having this feedback loop where we can reach out to the guests and allow them to review our product allows us to evolve, it's the most important thing for any business because without it you're always going to stand still."
"The numbers coming through our restaurants are obviously very important, so it's crucial we're looking at how many guests are welcomed to the restaurants whilst not jeopardizing the guest satisfaction or the ability of our team to deliver a wonderful service. It's important to be able to cap a period and dictate the flow of guests using TheFork."
How has TheFork impacted your core business metrics?
"TheFork has a massive impact on revenue because TheFork allows us to fill tables during periods that would not normally be called 'prime real estate'.
"We can offer guests who enjoy food and hospitality special offers at times that traditionally would've been seen as quieter periods, however, these are no longer quiet periods thanks to TheFork. We're now seeing them as extra revenue streams and a great chance to offer something a little bit different outside of those prime booking spots. Coupled with the Festival this is an advantageous place to be."
"Our Account Manager provides us with invaluable reports which allow us to optimise our availability. Once again, it's the collaboration that's important to me as a manager because you can get tunnel vision when working in an office so it's good to hear things from someone else's perspective."
What results have you achieved with TheFork?
"Over the most recent Thefork Festival, we've seen dramatic increases in the numbers that come through TheFork. We increased in bookings during the Festival."
Overall TheFork is providing around 10% of our bookings, which may sound small, but because our estate is quite large, it's a significant revenue steam. So we must take care of the platform and work with TheFork to get the best from it.
How does your team find TheFork Manager?
"I think it's one of those things where it's ever developing. Our Account Manager always listens to feedback and relays it back and notifies us of any updates or developments. The more we use it and the more we integrate it into the way we book guests and train our staff, it works synergistically and they build together."
"It is a very user-friendly platform, easy to understand, from a UX standpoint it's well created, it's not overly complex because it doesn't need to be, and it covers all the bases in terms of what we need in terms of simplicity and flexibility."
How do you rate the support you receive from your Account Manager?
"I'm very grateful for my Account Manager, he always makes himself available for me anytime I want a chat when I need to discuss our offering and that's important. The reports provided by the AMs also look very nice."
What do you think of TheFork Festival?
"TheFork Festival allows us to offer menus that we wouldn't normally offer to the public, such as corporate menus and things like that. TheFork gives us a platform to try new dishes and see how our food community embraces those dishes. It's a good chance to stretch our wings in terms of our offering which is important to us.
"The Festival also allows us to reach new guests who wouldn't have previously thought about coming to Gaucho. I think people often have an idea of Gaucho in their head and I think when they go there it's a very different reality now. The Gaucho of the 90s, the all-black and white, very boujee, glass of champagne experience has evolved and we now think we've brought colour and fun to the experience now with what we offer and the food we do."
"It's not just steak on a plate, now we're looking at sustainability, seasonality, these are the buzzwords and they are for a reason. Sustainability is huge for us in terms of our plans to become Net-Zero on scopes1 & 2 by 2030 and across the entire group by 2040, the Festival is a great way to communicate things like this, it can go out on all of our menus. We have a plant a tree initiative that goes on the bottom of all menus and it's a great way to show another side of Gaucho."
"From the results we see from TheFork Festival, we will be taking part again and looking at exclusive menus for that and how we communicate those to our guests, and I think the specials are just a good incubator for the rest of our business as a whole."
How do you find using TheFork as a secondary platform?
"TheFork is a great supplementary platform for us, it has all the functionality I need in terms of being able to adjust the flow of diners from TheFork in line with our primary platform as well, so they work together really well."
"It's just a question of reach at the moment as to what we use as primary and secondary and I can see the gap is ever closing between TheFork and its competitors."
"We love how ambitious TheFork is and I completely believe TheFork is heading in the right direction and that's why I wanted to put more of Gaucho and M through TheFork. We reap the benefits from all the great marketing, great updates to the system, and ease of use of TheFork. All of these things remind me that I made the right decision."
"We're always grateful for partners that can bring a spotlight to our brand as it allows us to concentrate on doing what we do well, which is feeding and entertaining guests. Using TheFork means we can concentrate more on this rather than being amazing marketers or financial wizards and having to worry about pacing."
How likely are you to recommend TheFork?
I would give TheFork a 10/10. I would recommend using TheFork every day of the week. I think you'd be silly to ignore a company that is growing with the ambition that TheFork has and it would be an unwise business decision in my opinion to leave an opportunity like that by the wayside.
Want to find out how TheFork can help you boost your restaurant reservations and revenue? Click below to get in touch and find out more about TheFork Manager.
Give your restaurant a boost
with our PRO+ version