Australian market reveals a glimpse into restaurant industry's future
05.27.2021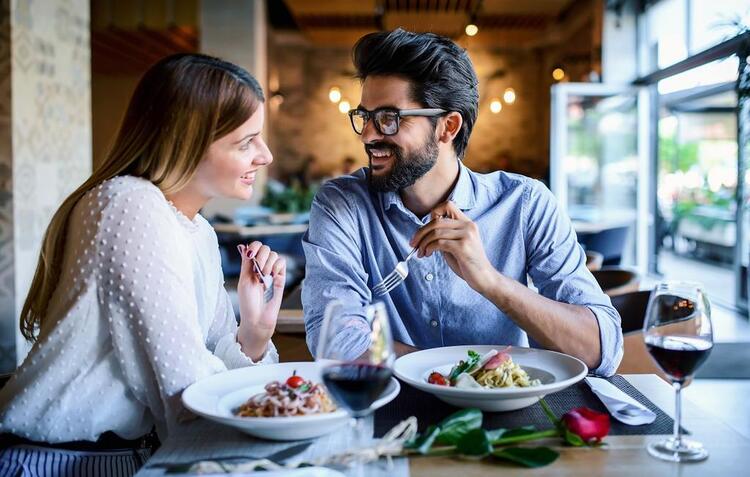 Almost a year after restaurants started reopening after the national lock-down, Australia is showing us the way to move into full recovery and embrace the new business opportunities in the restaurant industry. In May 2020, on the verge of Australian restaurants reopening, TheFork users were longing to visit restaurants again (74%* of them wanted to go more often than before and 66%* of them were willing to go to the restaurant as soon as they reopened). 60%* of diners were saying that restaurants following Covid-19 health guidelines was essential prior to making any bookings and ⅓ were paying more attention to their spending habits.
What about now? Have diners changed their habits? Are booking volumes back to pre-pandemic? Let's dive into the Australian trends and learn from them, because there's every reason to expect the same for restaurants in markets around the world. 
In a full recovery context, have diners changed their habits ?
A decrease in walk-ins and diners still anticipating their bookings
The desire to go out and the strong demand for a reservation has made diners more forward-thinking than ever. They're now making their reservations up to 5 days in advance, when pre-pandemic they used to make them the same day or, at most, the day before. In fact, when we compare May 2020 vs April 2021, we can see that Australian diner's habits haven't really changed since restaurants reopened. With 30% booking on the same day (vs 26%** in May 2020) but 33% still book between 1 and 3 days in advance (vs 48%** in 2020) and 26%** of them still book more than 5 days in advance ( vs 11% last year)

An increase on Sunday Bookings compared to pre covid period
Right after the re-opening in Australia, Friday and Saturday were still the most booked days but there was a significant increase in Sunday bookings ( 16%** in 2020 vs 12%** pre covid). Although Sunday bookings have now lowered slightly, it's still higher than pre-covid levels. A true business opportunity for your restaurant. Time to consider adding Sunday Brunch and family menus to your restaurant offering to maximize your bookings.
A lunch peak stronger than before and early meals still appreciated
When first re-opening, meal times started a bit earlier, with a peak from 5pm to 7pm (peak pre-covid was 6pm to 8pm) and we also saw a strong increase in lunch bookings. Both of these trends remain today. Both can be linked to the fact that people are now working from home, so are having meals at their local restaurants and are trying to avoid crowded spaces and rush hours.
Number of bookings back to normal which is a great business green light
Since November 2020, we noticed that total restaurant bookings generated thanks to TheFork were very close to the average booking volume they used to get pre-covid period which is a great sign of recovery. In addition, as of April 2021, Australian market has experienced a 46 % increase in bookings compared to last year.
What are restaurants challenges & business opportunities
After almost one year of re-opening, TheFork noticed that 75 % of their partner restaurants in Australia have successfully reopened and received significant bookings from TheFork.
No-Show strong decrease at restaurants
As of April 2021,  we noticed that only 4% of TheFork Australian customers did a no-show over the last 12 months. TheFork is committed to helping restaurants fight no-shows with  a cross-sectoral action plan supported by concrete and effective measures such as: 
Sending of reminders and awareness by email and sms;
One-click cancellation in emails, sms, and push alerts;
Creating a customer reliability indicator in TheFork Manager, TheFork software solution
Credit card imprint, or automatic payment when booking.
Indeed, the application of the plans made it possible to reduce the no-show rate overall by 31% and among the no-show customers who book through our platform, 90% did not repeat their no-show during the next 6 months. 
Participating in TheFork Festival to recover faster
10 months after re-opening, diners were still very keen to enjoy restaurants but most restaurants were still looking for a booking boost. Hence, TheFork decided to launch a Festival from February 15th to March 28th 2021, to support restaurants uplift their bookings and revenue. 
Right from the start of the Festival, we noticed a strong first week, with more than 1,000 bookings for most days at participating restaurants. Some of them, located in Sydney, actually saw their bookings increase from 30 to 200*** in the first week of TheFork Festival! The ones offering 50% discount were sold out very quickly and the ones offering 30% discount, like the restaurant owner of Jazushi, noticed that even with a smaller discount, bookings were double of what they used to get before participating in TheFork Festival.
Participating Restaurants also benefited from a huge visibility boost thanks to marketing campaigns initiated by TheFork (on TheFork owned media channels; including Web, Social & Paid Media, Google Adwords and press releases but also via Media campaign; Radio via ATN and ARN) and Facebook and Instagram advertising campaigns). These marketing campaigns were more than good advertising for participating restaurants because they had an impact on bookings volumes. In fact, we noticed booking spikes on Wednesday which correspond to when TheFork Festival emails were sent to its customers. TheFork Festival also drove +35%**** increase in Web Traffic vs 2020 TheFork Festival, so many additional potential customers for participating restaurants. 
"Overall, I am VERY happy with the festival after getting more people's attention of Jazushi" explains Jazushi manager Yuki Ishikawa
Making the most of TheFork Partnership to boost your business
At TheFork, we stand by restaurants to support them grow their business, optimize their booking management and boost their online presence. But don't take it from us, discover our partner restaurants' testimonies and see how TheFork helps their business grow.
Previously we relied on our local mossman market and surrounding suburbs, now with TheFork's marketing power, it enables us to reach further through Sydney and interstates"
Monique McLoughlin, Public Dining Room
See full Video >>
TheFork allows me to attract new customers to the restaurant when we need them most"
Sam Hasim, Group Marketing Manager, The Meat & Wine Co
See full Video >>
TheFork INSIDER has been miraculous for us; it's for people who enjoy good food"
Bill Drakopoulos, Owner of Sydney Restaurant Group
See full Video >>
Mindful Partnerships
Val Morgan Digital (VMD) is partnering with TheFork, Australia's number one restaurant booking app to launch Thrillist Serves, a digital support network for the hospitality industry, hosted on Thrillist Australia. This program will support hospitality business owners and drive audiences to book, buy and support them at a time when they need it the most. 
Gary Burrows, TheFork Australia Country Manager said,
We're thrilled to be partnering with Thrillist Australia to launch Thrillist Serves. We're committed to supporting the hospitality industry and doing everything we can to encourage Australians to dine out. Our mission is to give diners the ability to discover great restaurants, at the best price, at the right time. Thrillist Serves is another opportunity for us to help drive diners to restaurants, which is the most important thing a restaurant needs right now."
After almost one year since restaurants have reopened in Australia, we can see that some trends are here to remain: booking in advance, lunch peaks and growing interest for Sunday bookings, all the more business opportunities to seize thanks to your partnership with TheFork. Cherry on the cake, no-shows have drastically decreased thanks to pre-payment and booking confirmations and TheFork Festival and special offers  are here to enhance your restaurant visibility and boost your bookings when you need it the most.
Sources:
*B2C TheFork study conducted in May 2020 among Australian TheFork users
**  Restaurant Industry after Covid Tableau Report by TheFork based on Australian market
**** TheFork Internal study based on TheFork Festival launched in Australia  from February 15th to March 28th 2021
You're not working with TheFork yet ?
If you want to boost your bookings, Try out our PRO version now