Bet on summer holidays to attract your local community
Published 07.16.2021 - Last update 07.22.2021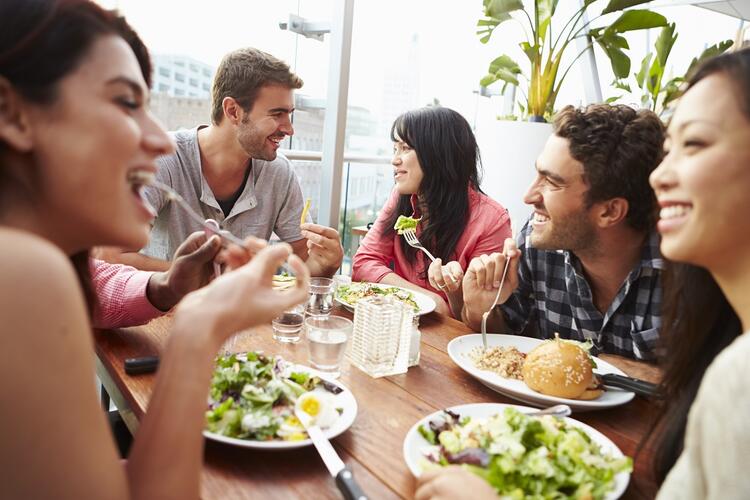 Summer holidays  are some of the best times of year for restaurants not only because of the beautiful weather bringing diners out of their homes but also the much needed break away from the office giving diners more free time and energy to dine out. 
In our recent survey diving into the summer trends and plans of Europeans, 82%* of diners revealed they planned to dine out at restaurants during the holiday more than the rest of the year! Right now is the perfect time to create memorable dining experiences to become a preferred choice amongst local diners, a market you can count on.  
While some diners are taking the opportunity to travel outside their city, plenty are ready to enjoy their holidays closer to home with 65%* of Europeans revealing they will stay in their home country for the summer holidays. With thousands of searches for "restaurants near me" everyday, diners are always looking for restaurants conveniently located in their community and additionally this increases the likelihood of diners returning after the first visit if they had a good dining experience. Between the incentives and campaigns offered on TheFork, the increased desire to dine out and find nearby favourites, and additional free time for diners, restaurants can be sure to bet on summer holidays to attract their local community!
Attract locals with community specific Incentives
Make your restaurant a summer holiday hotspot for locals and a place they want to invite their friends and family by making them feel extra special with community localised incentives. 
A few great of examples you can try this summer:
Offer students who attend nearby universities special promotional offers
Offer employees of nearby offices special promotional offers
When locals are searching for restaurants near their zip code, these offerings are sure to add appeal and increase the booking likelihood. Additionally, these types of incentives can really make diners feel special and help build customer loyalty and give them reason to return often. 
Create the perfect Summer dining experience
Take the summer holidays as an opportunity to spice up your restaurant menu offerings and dining experience to really make local guests feel the summer holidays spirit, even close to home. Weekend brunch is popular amongst diners and offering a brunch menu even one extra day during the week could be really attractive to locals on holiday. 
You're not working with TheFork yet ?
If you want to boost your bookings, Try out our PRO version now
With 66%* of diners revealing the ideal location for the summer holidays would be a setting near the sea, offering things like tropical drinks or seaside inspired dishes can be enticing to local diners and give the feeling of a summery seaside holiday even miles away.  On the contrary, offering local regionally specific dishes could also be an excellent way to attract local diners, with 33%* of diners feeling the offering of regional dishes is very important in their criteria for choosing a restaurant.
40%* of diners say the primary reason they won't leave for vacation is because they avoid vacation during high season.
With diners staying local this summer holidays and wanting to avoid the craze, this is a great opportunity for smaller restaurants and restaurants who have dining times harder to fill. Offering promotions for specific times of the day that suit locals like earlier mornings and later nights could attract local diners.
Once your restaurant is attractive to holiday diners, the good news is the holidays can really boost restaurant visibility on and off the web. During the summer holidays, locals explore their city more throughout the entire day, giving them the opportunity to discover their local restaurants more easily. The great benefit for restaurant partners is having a TheFork sticker in the window and allowing diners passing by to easily find out more about your promotions, menus, and hours online.   
Utilise summer holidays to attract your local community of diners and build a loyal community you can count on to keep dining with your restaurant all year!
*B2C Survey sent by TheFork in June 2021 , Global Figures of 7 countries (Netherlands, Portugal, France, Belgium, Switzerland, Italy, Spain)