Eco-friendly restaurants: all you need to know
Published 01.05.2022 - Last update 01.19.2022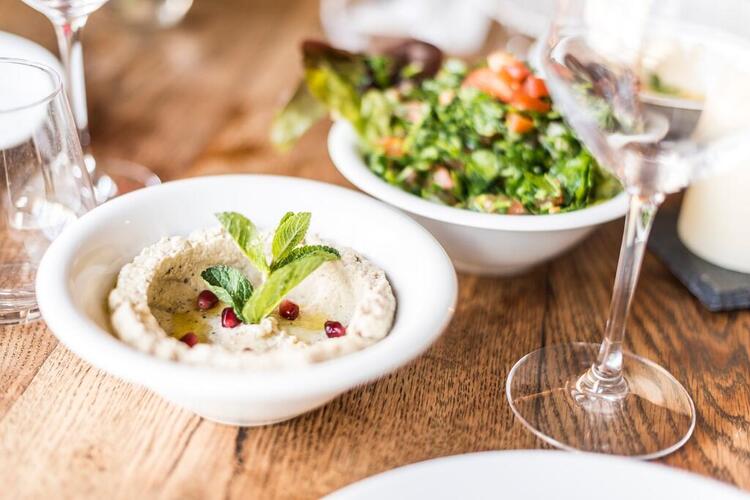 In response to the urgent need to stop climate change, businesses across every industry are taking a closer look at their environmental footprint. As a responsible restaurant owner and concerned citizen, chances are you have already considered making your restaurant more eco-friendly; but like many people in the business, you are probably very busy and not sure where to start. You may also be wondering how integrating sustainability into your operations  will impact your bottom line.
The good news is that there are some fairly simple steps you can take to make your restaurant more eco-friendly while providing a memorable dining experience that both you and your customers can feel good about. And while transitioning to a more environmentally friendly business does involve an initial investment in time and money, the potential benefits are big in terms of greater operational efficiency and customer satisfaction.
Do consumers care about eco-friendly restaurants?
The fact is consumers  are paying closer attention to how restaurants operate when it comes to food waste, sourcing, energy consumption, and packaging. According to one recent study* across 12 European countries, over half of consumers say that sustainability concerns have some influence (42.6%) or a lot of influence (16.6%) on their eating habits.  In the US, according to a study** of 5000 consumers, a whopping 83% said they wish restaurants would do more for the environment!
And while the greener restaurant trend is growing, the needs of this growing segment of environmentally concerned diners are not yet fully met. So why not give your customers one more reason to feel good about eating at your establishment, by setting an example as an eco-friendly restaurant in your community? In addition to engaging with a new segment of customers, you can actually save money by reducing your energy consumption and wasting less food. With the added benefit that according to some studies staff in eco-friendly restaurants tend to feel more engaged and happier at work, which reduces staff turnover, contributes to a more positive atmosphere and improves the overall customer experience. 
Getting started on an eco-friendly restaurant Don't worry most people understand that going green is not achieved overnight but is rather an on-going process. So here are some practical things you can do to provide your customers with a more environmentally friendly restaurant experience:
Reduce food waste
Food waste is a huge global environmental issue. According to the Food Waste Index Report 2021***,  it is estimated that around 931 million tons of food waste was generated in 2019, 26 per cent of which comes from food service. Food waste alone generates around 8 to 10% of global greenhouse gases.
Boost your business with our PRO+ version now
Free until March 31st 2022
Fortunately there are many simple ways to minimize your restaurant's food waste. And while this is good for the environment, it also happens to be an opportunity to save money.  Here's how to begin:
 
🗑️A waste audit: the first step
A waste audit involves keeping a record over a week or longer of exactly how much and what kinds of food you throw away. While this means literally digging in to your waste, the process can bring you valuable insights into what may need changing in your kitchen. Prepare the equipment  (ie bags, buckets ,a sorting table..), then sort and separate the waste daily according to prep-work scraps, spoiled food, plate waste etc., finally weigh, record and analyze your waste streams. 
🍽️Adapt portion sizes
If your waste audit shows a lot of plate loss, perhaps your portions are too big.  Try reducing them 20% or offer two size options-one for lighter eaters. Encourage diners to feel comfortable about asking for a "doggie bag". While this is common in the US, in many countries customers still may feel awkward about asking.  
🥗Use "trash" or zero-waste cooking techniques
Trash cooking means looking at your ingredients with the goal of zero-waste. It is useful if you find that you have a lot of scrap waste. In other words think "nose-to-tail and root-to-stem" cooking. Instead of tossing the leaves on radishes put them in a salad. Serving broccoli flowers in a stir-fry? Keep the stalks to be roasted. Making pumpkin soup? Roast the seeds for a salad. When cooking fish, don't just use the fillets, use the head and bones to make fish stock. Or scrape the bones clean and use scraps to make croquettes, fish balls or a stew. The creative possibilities of zero-waste cooking are endless! 
📱Sign up with a Food app
There are a number of food apps designed to help restaurants reduce the amount of leftover food that would otherwise be thrown away. Check out Good to Go or Karma and show your customers that you care!
🌱Set up composting
If restaurant composting is still optional in your community, set up a composting station voluntarily and let your customers know about it.
 
Once you have begun to tackle your waste issue through more efficient use of food, try making your menu more eco-friendly.
By integrating these eco-friendly practices into your operations you will reduce your environmental footprint, potentially improve your ROI and create new avenues for engagement with both staff and customers. But don't forget to let them know about all of your greener efforts! Communicate transparently and on a regular basis about what your business is doing daily to try and stop climate change! 
Sources:
*Survey carried out by BEUC, the European Consumer Organization across 11 European countries to investigate consumer attitudes to sustainable food
** Survey carried out in the US: https://www.pmq.com/survey-consumers-want-restaurants-to-do-more-for-the-environment/
*** Survey carried out by the United Nations Environment Program: 2017 Report: Winning in the Marketplace and the Workplace, Activating the Workplace by Engaging Employees in Sustainability produced by National Environmental Education Foundation