Valentine's day : menu and event ideas for restaurants
31 January 2022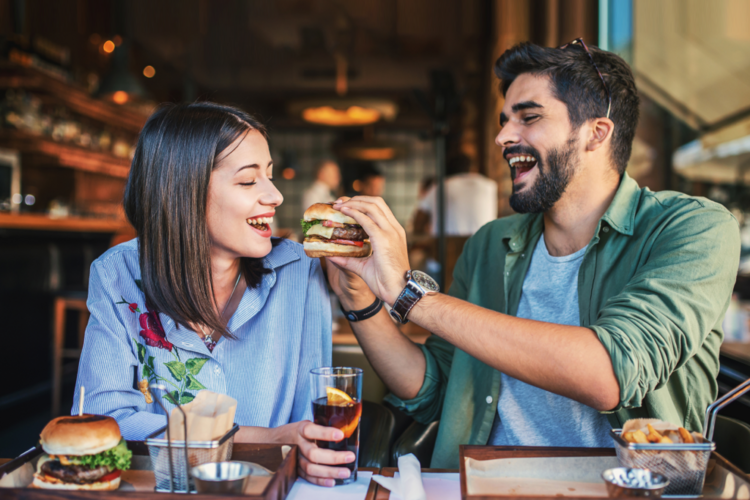 Valentine's Day is fast approaching. And like every year, millions of people around the world will celebrate this holiday devoted to honoring love and romance. In addition to sending Valentine's cards, giving flowers and chocolates, huge numbers of people mark the day by going to restaurants on February 14th❤️.
Keep in mind (and remind staff) that on Valentine's Day people celebrate very different types of relationships and kinds of love, in short, it is not only for lovers  but can also be a celebration of friendship, family ties, and even self-love. However, whatever form of love they choose to celebrate, people who go out on Valentine's day are generally expecting a unique experience. So here's a few tips on how to provide your customers with an exceptional Valentine's day celebration.
Rolling out the red carpet
While your staff should always make customers feel welcome, this is even more important on Valentine's Day. Your clients are relying on you to make their celebration memorable and this starts with how you make them feel the minute they walk in the door. The idea is to make people feel extra special; instruct the host and all dining room staff to greet customers warmly and why not wish them a wonderful Valentine's day meal; you could also start by giving each party a flower (carnations are pretty, inexpensive, and last a long time) before showing them to their table.  Naturally depending on your restaurant's specific vibe, you might even want to consider decorating the entrance in some way to usher your clients into the Valentine's spirit: this could involve a literal swathe of red carpet, or red curtains, a tasteful flower wreath on the door, or a decorative nook.
Be sure that staff have been instructed to show guests to their table as quickly and discreetly as possible. If there should be an unforeseen glitch and customers should have to wait to be seated, be sure to usher them into a spot where they can wait comfortably and offer them a complimentary drink of their choice to show your good will. Encourage early reservations by offering a small discount for the couples who think ahead and be sure to leave sufficient time between two meal services, as you definitely don't want people feeling rushed.
Once the guests are seated why not bring them a complimentary glass of prosecco or red fruit juice; the cost of the drink should be more than made up for by the feel-good factor it generates.
How to create a Valentine's day atmosphere: or the look of love
While there's no need to spend a fortune on redecorating your restaurant for one evening, you should make a concerted effort to create a distinctive atmosphere and fresh look. After all, people who choose to go out on Valentine's day, are looking for an overall experience above and beyond enjoying a special meal. They may not have ideas about how to decorate for the holiday at home and are counting on you to set the scene and help get them into the mood.
If you are aiming for understated elegance and romantic intimacy, flowers and candles will give an entirely different feel to your dining room. Why not partner with a local florist to prepare a beautiful centerpiece bouquet for the bar. Try setting  small glass bud vases with single flowers on each table; while people tend to think of red roses exclusively for Valentine's day there are actually many flowers that are associated with love in its diverse forms. For example, Ranunculi are supposed to symbolise charm and attraction, while Alstroemeria are for friendship and devotion and tulips are for "perfect" love 🌷
The power of soft lighting. Try dimming the lights and distribute candles generously throughout the restaurant. Votive candles placed in glass holders can do much to create a warm, intimate mood. Or if you prefer not to use real candles, use LED candles or try hanging strings of small white lights around the room.
However, if you are looking to create a more over-the-top or even kitsch valentine's day vibe, there's a vast choice of decorations on the market including paper heart decorations in all shapes and forms, garlands, wall decals, pink and red  balloons, LED signs featuring romantic sayings, centerpieces, and decorative linens, among countless options. You could also ask your staff to wear valentine's outfits for a truly kitsch effect (think cupid's wings or pink and red accessories such as ties or bowties…)
Boost your business with our PRO version now
Free until March 31st 2022
The heart of the matter: the Valentine's Day menu
While creating the right romantic look and providing wonderful service are crucial to a successful Valentine's Day event, the heart of the matter remains the Valentine's Day meal; For as Virginia Woolf purportedly once said, "One cannot think well, love well, sleep well, if one has not dined well." 
The meal, which must stand out from your everyday menu, is the pivot around which all else turns; it provides an excellent opportunity to surprise your repeat customers who are familiar with your regular menu, and to woo new ones. Done right, it has the power to loosen tongues, awaken enthusiasm and unite your guests in rapturous appreciation of both the food and hopefully each other. Or not.
You can already upload your special menu for Valentine's Day on TheFork Manager, wait no longer. Once it's live, your restaurant will be more attractive to guests looking for the perfect restaurant match, it will boost your online visibility towards TheFork and Tripadvisor diners' community.
On the importance of expectations
Now some might feel Virginia Woolf's statement is a tad bit exaggerated, and that love conquers all. However, a meal that fails to live up to expectations and that is disappointing in terms of presentation or taste, has the uncanny potential to bring down the spirits of even the most steadfast romantics. What's more: people will not forget a botched or even ho-hum Valentine's Day meal (or the fact that they have likely paid more than they would usually pay for a regular meal). So if you promise an exceptional meal, and charge accordingly, be sure to deliver on your promise or risk losing customers.
The wow factor
We suggest working with your chef to plan a prix fixe menu that is coherent with your unique style and brand, yet stands out from your regular options in terms of both ingredients and presentation. We recommend limiting the menu  to two or three options per course, to allow the kitchen staff to focus on more time consuming or complex dishes to prepare, if need be. Whatever your menu plan, be sure that the plates are beautifully presented ✨. You might try featuring red vegetables or fruit, edible flowers, premium quality or rare cuts of meat or fish and at least one luscious chocolate dessert and one red fruit based dessert. For an elegant touch, include an amuse-bouche and why not make your own red fruit sorbet to serve before or after the main? You could also bake up a batch of small heart shaped butter cookies to serve on the house after the meal with the bill. While of course it may not be right for your restaurant's particular vibe, you could devise names for your dishes inspired from romantic movies, works of literature or love songs. This definitely takes some thinking, which is why you should start devising an overall plan for the menu well ahead of the big day.
In the mood for love cocktails
While cocktails are a pleasure any time, many people will stick to wine, beer or soft drinks for an everyday meal to keep costs down or to avoid drinking too much. However, Valentine's Day, when you are supposed to indulge the people you love, is especially suited to splurging on cocktails. So give your clients a nudge in this direction with a selection of signature drinks and mocktails, especially those featuring various types of red or exotic fruit (think strawberries, cranberry, pomegranate, passion fruit, raspberry…) and again, don't forget the power of catchy or amusing names all related to the theme of love to surprise and delight your customers 💖