What's next for restaurants? Trends, challenges and opportunities.
25 May 2021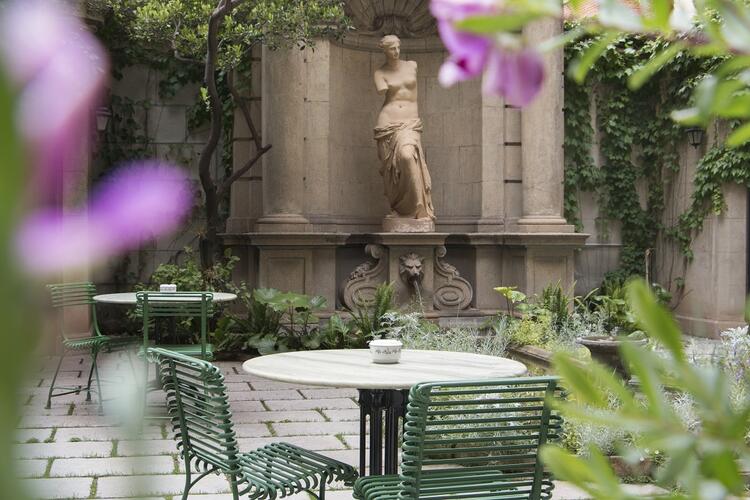 Diners are looking forward to coming back to the restaurant. In fact, did you know that  54*% of TheFork users in the UK declare they will go back to the restaurant within 1 week after reopening? It does make sense since 78% of theFork users cite dining out as the thing they missed the most during lockdown. Restaurant reopening is finally on the radar and this is the green light restaurants have been waiting for and surely deserve, after one year of business and human challenges.
Let's make a throw back on the changes that impacted the Restaurant Industry and current diners' expectations to support you to succeed your reopening.



86%* of TheFork Diners in the UK are eager to go back to the restaurant, paying attention to safety measures
Diners are eager to go back to the restaurant and will be there as soon as you reopen
In fact, 72,5% of diners declare they intend to go back to the restaurant within the 2 first weeks of reopening (and 15% within one month). Not only are they eager to come back to the restaurant but 78% of diners also say they will go to the restaurant as often or more than they did pre-Covid. In addition, 65% of diners say they will not be more mindful of their dining out budget than they were pre-Covid which means they want to enjoy great food without having to be frugal.
After one year of pandemic, diners are also still very sensitive to health & safety measures applied in restaurants
79% of diners find it essential or very important to be reassured by accessing the list of anti-COVID measures put in place by restaurants before making a reservation. In addition, 52% will favor outdoor versus indoor seating whenever possible. Diners are also appreciating more and more the use of digital tools such as QR code to access menus and contactless payments. T

 


Key learnings from 2020 first reopenings and first weeks of 2021 restaurant reopenings 
This past year, restaurants have faced numerous challenges and had to cope with regular closings and reopenings, juggling with both diners' expectations and restaurant restrictions. One of the key lessons of these first reopenings is that the volume of seated diners is back to pre-Covid levels quite quickly.
In fact, when we look closer at 2020 Summer trends, we can clearly see that the volume of bookings is increasing very quickly from Day 1 of restaurant reopening.
2021 key takeaways for restaurant owners
After Australia who led the way in 2020, for many European countries, spring 2021 coincides with long-awaited restaurant reopening. Despite market specificities, we were able to identify interesting similar booking trends and business opportunities for your restaurant.
Less walk-ins mean people plan more in advance
The desire to go out and the strong demand have made diners more forward-thinking than ever and make their reservations up to 5 days in advance, when they used to make them the same day or, at most, the day before. They are indeed 39% to book more than 2 days in advance vs 34% in 2019. Diners want to take advantage of every moment in the restaurant, since the part of reservations for lunch grows(32% vs 20% in 2020).  
Eating out on weekends (23% on Saturdays and 13% on Sundays) is still the preferred time 
Restaurants with italian cuisine and with an average price of 25-30 euros are the most popular. The limitation of the number of diners does not seem to have an impact on dining out since the majority of bookings (57%) are made for two people.
Regarding the budget, it remains similar to the pre-covid period, as  38% of bookings are done in restaurants where the average price of the menu is between 25 and 30 euros. 
Diners are more mindful of what they are eating, creating opportunities for restaurateurs
We conducted a survey among TheFork users and it revealed that 56% of TheFork diners say they pay more attention to food sourcing and quality. It is a trend your restaurant should definitely embrace by carefully selecting your local suppliers, cooking more organic goods in your dishes and communicate about your choices on social media and directly on your website and menus to explain your commitment to your potential customers. The survey also showed that 67% of diners say they pay more attention to food waste and so should you. To show your diners that you care about food waste, you could for instance define and implement a set menu, with seasonal products and restricted selection. This way you increase your chances to reduce food waste and you get the opportunity to cook what's best for your customer based on seasonality. It's a win-win choice. Set menu are also an opportunity to plan ahead and optimize your restaurant budget.Want to reduce your restaurant food waste? We have listed here extra tips on how to reduce food waste in your restaurant. 
Restaurants must be more vigilant in the face of the no-show phenomenon
"It's really positive news for the industry to see that just after the reopening announcement, diners started to book for their coming restaurant outings.  The appetite is still there and people are looking forward to getting back out. But one of the risks of this reopening is that restaurants have to face no-shows, diners might book multiple venues to get sure to save a spot and not cancelling those they don't turn up to will have a huge impact on the industry. Restaurants are already struggling to recover and we'll be on their side to fight this phenomenon. " explain Patrick Hooykaas, country manager of TheFork. 
TheFork is committing to and tackling this real societal issue and to help restaurants to fight the no-shows with  a cross-sectoral action plan supported by concrete and effective measures such as : 
Sending of reminders and awareness by email and sms;

One-click cancellation in emails, sms, and push alerts;

Creating a customer reliability indicator in TheFork Manager, TheFork software solution

 Credit card imprint, or automatic payment when booking.
Indeed, the application of the plans made it possible to reduce the no-show rate overall by 31% and among the no-show customers who book through our platform, 90% did not repeat their no-show during the next 6 months. 
The restaurant industry has changed both on restaurant's side and diner's side, but these news trends could actually benefit your business. In fact, as your preferred partner, TheFork provides you all the tools and tips to embrace those changes. Thanks to TheFork Manager software, your restaurant can be booked in advance any time for both lunch and dinner, you won't miss any business opportunities. Aside, users can consult your menus, restaurant details and book online, a huge asset given the importance of digital tools post covid-19. 
Sources:
*TheFork survey sent on March, 2021 users in UK
** TheFork survey sent on May 2020 among in the UK
**** TheFork customer ID card report based on United Kingdom users
You're not working with TheFork yet ?
If you want to boost your bookings, Try out our PRO version now