Maximising Gains: Unveiling the Perks of Joining TheFork's Double Yums Program
Published 08.02.2023 - Last update 08.25.2023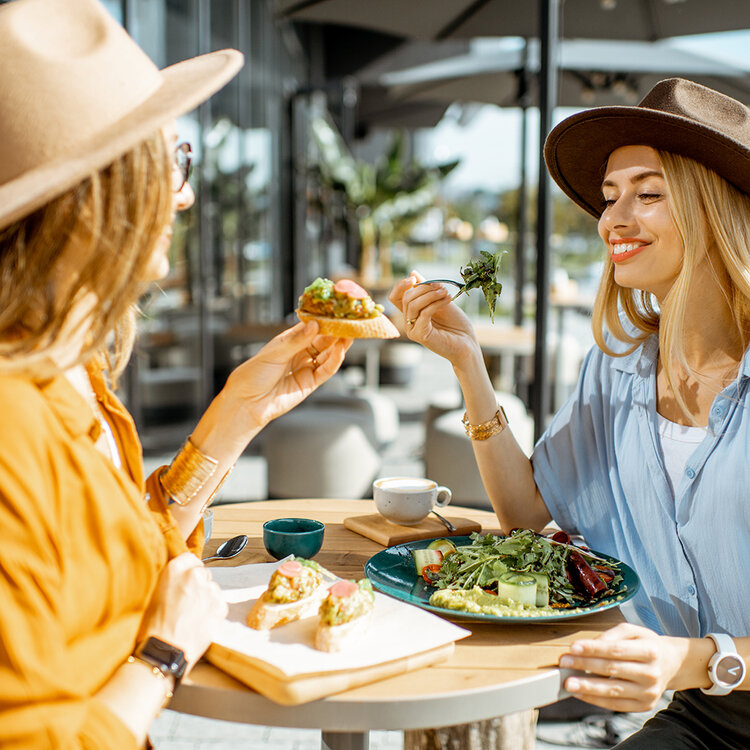 In today's competitive landscape, you need to continually seek innovative ways to enhance customer loyalty, attract new diners, and optimise your bottom line. One avenue to explore which will bring substantial benefits with minimal effort is TheFork's Double Yums programme. In this blog, we'll delve into the five practical advantages that you stand to gain by becoming part of this loyalty programme.
Your Restaurant Will Become More Relevant to TheFork Users
Standing out among a sea of dining options can be quite a challenge. But by joining the Double Yums Programme, you'll take the spotlight and capture the attention of diners. TheFork doubles the Yums rewards for booking a Double Yums restaurant, making your restaurant the clear choice over your competitors. It's not just about the exciting dining experience; the allure of earning Double Yums becomes a magnet for guests, prompting them to prioritise Double Yums's restaurants in their search. This translates into more reservations, increased traffic, and ultimately, more business for your restaurant.
Your Restaurant Will Soar in Search Results
With the Double Yums advantage, your restaurant climbs higher in TheFork's search rankings. Your increased relevance to users results in more Yums collectors and organic reservations. Diners are naturally drawn to your restaurant first, thanks to this prime placement. As a result, potential guests are more likely to discover and choose your restaurant for their dining adventures, leading to a surge in reservations and footfall.
Your Restaurant Will Be Part Of The Prestigious Double Yums Selections
TheFork takes special care in curating unique selections of Double Yums restaurants for its users, making it a breeze for them to choose your dining destination. The 'Yums x2' stamp prominently displayed on your profile adds to your restaurant's appeal. And here's the icing on the cake: Your restaurant can get featured in specifically targeted email communications sent by TheFork to its immense group of users nationwide and in your area, further boosting your branding. 
Try TheFork for free
Are you a restaurant owner who wants to find out more about the loyalty programme or TheFork? Let's get in touch!
You'll Constantly Cultivate a Loyal Customer Base
Building a loyal customer base is essential for any restaurant's long-term success, and the Double Yums programme has the secret recipe. Guests discover your restaurant offers double the Yums rewards, making them more inclined to return for repeat visits. Combined with your amazing dining experience - exceptional food, top-notch service, and a welcoming ambience - you create a winning formula for delighting customers. Rave reviews and recommendations fuel your restaurant's reputation even further. Plus, leveraging the marketing tools that offer you to be in close contact with them within TheFork Manager helps you entice customers to come back for another incredible visit.
You'll Benefit From Data-Driven Insights:
In the digital age, data is king, and TheFork's Double Yums programme knows how to leverage it to your advantage. By tapping into valuable customer insights and dining preferences, you can tailor your offerings to suit your diners' tastes. The programme's data analytics empower restaurants to make informed decisions, ensuring you stay ahead of the curve and deliver exceptional dining experiences time and again.
Let's Make It Happen!
There you have it - a closer look at the tangible benefits you can relish by joining TheFork's Double Yums programme. From enhanced exposure and increased foot traffic to data-driven insights and cost-effective marketing, the perks are both substantial and impactful. So, why not seize the opportunity and savour the rewards of the Double Yums programme ASAP? Pre-register to be the first to use the latest of our marketing tools, scheduled to launch soon.
If you have any questions or need assistance, don't hesitate to reach out to your account manager. They're here to guide you through the process. If you're unsure how to reach them, feel free to get in touch with us here.
Not part of TheFork family yet, but curious about what it could bring you? Our team will be thrilled to chat with you and showcase the amazing possibilities. Just let us know how to reach you.