7 marketing tricks to help you respond to reviews
Published 11.03.2023 - Last update 11.10.2023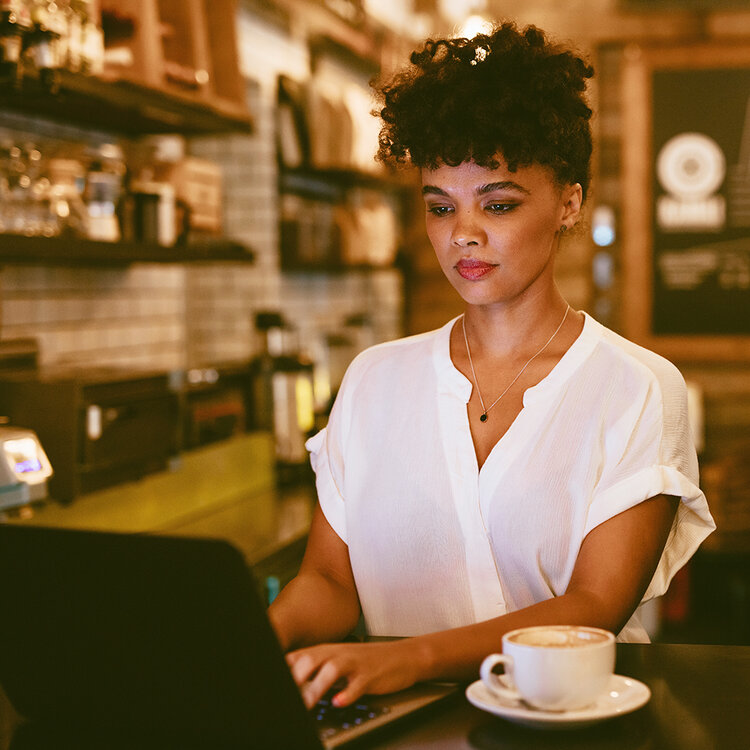 Feedback is incredibly valuable - especially for restaurants. Day in and day out, you do what you can to improve the service and experience of your guests. That is why it is important to listen and respond to every review, but to really understand your guests, it's essential that you put yourself in the shoes of the guest who wrote the review. In this article, we provide 7 tips for responding to reviews.
The value of responding to reviews
So why respond to reviews? There are several important factors as to why you should always follow up to any reviews left by your guests:
You ensure the guest feels heard. The personal touch of the evening out continues and gives you a moment of contact even after the guest has left the restaurant. This can help make a lasting impression with the guest and even a repeat visit.
You show your commitment to your guests. Other guests can also see your response to reviews. After all, when you reply, this reply is visible to everyone who opens your restaurant page. Guests know this is a restaurant that focuses on their guests and will be more inclined to make a reservation.
You have the chance to put things into context. This is especially important in the case of a negative review, it's beneficial to give a bit of background to what the guest has left a comment about.
So there are many reasons why it's smart to respond to your guest's online reviews, and these responses are an enrichment of your restaurant page. There are now over 20 million reviews on TheFork, so users are very active in regularly leaving reviews. A big advantage of TheFork Manager is it provides a snapshot from the review page.
So the guest has finished dining, and the review submitted. What should you think about when responding?
1 - Answer fast and friendly
Once guests leave their reviews, try to respond within 24 hours. That way, the memory of the experience and the restaurant is still fresh - and by doing so, you show that you care about their opinion. Respond in a friendly tone, regardless of whether it's your worst review or your biggest compliment. Both aspects are a good starting point, so remember, respond promptly and be friendly.
"We are extremely happy that we were able to serve you last night in our restaurant we hope to see you again soon and improve your experience".
2 - Always show appreciation
The guest has taken time out of their day to leave a review, so it is good to always thank them for that in your reply. If it's a positive response, it's nice that the person took the time to compliment you. If it is a negative response, there might be a valuable learning point in it. Whether a review is positive or negative, thanking people puts you in a better position.
"Thank you for coming to our restaurant and taking the time to write this post."
3 - Emphasise the positive
Did your restaurant receive a compliment? Great work! This is an ideal opportunity to boost your company's positive image. Underline and acknowledge the appreciation, putting extra emphasis on it for others who read the message. Write a message that will make the guest as happy as you are from their message. In addition, of course, you can use really positive reviews to share on your own social media. A great opportunity to show your followers why people love your restaurant!
"Thank you for leaving this fantastic review. Our waiters are so friendly, partly because our guests are great and you were no exception. We hope to see you again soon!"
4 - Do research and answer negative reviews with good arguments
A negative review is never fun, but it often offers a chance to either learn something from it or tone it down with the right arguments. Before you respond, take a deep breath and remove any negative thoughts when reading criticism. Try to find out what happened at dinner and what the guest is talking about. Speak to your team to find out exactly how this guest was treated and then respond as quickly as possible with good arguments while thanking the guest and using friendly language.
"Thank you for your message. It's true that it was a noisy evening as we had a large reservation with many guests around the same time. We are sorry that we couldn't offer you another table. We'll consider this so that next time we can give you a table in a quieter area..."
5 - Answer everything
It's best to respond to each individual point the guest has written in the review. This way anyone who reads the review and response at a later date can read your concise response and get more clarity around the initial review, giving them the full picture before they make a reservation. 
"At the moment, we do not have gluten-free pizza on our menu, but we would have been happy to offer it to you when you ate in our restaurant. Keep an eye on our social media for announcements, as we are considering the possibility of adding a gluten-free pizza to the menu. Thank you for your visit!".
6 - A new stage
Consider a response to a review on TheFork as your own channel to show your identity and enhance your brand image. This could possibly be in response to a negative comment. Remember, diners are humans - they feel empathy and respect honesty so your answer can be seen positively even if the review is negative.
"Our goal is to ensure our guests feel comfortable, so that's why we appreciate your comment and will work to do something about the table layout. We invite you to visit again soon for a more comfortable experience."
7 - Make it personal
Another strategy that has a very positive impact is personalising your reply. You can search for information about the guest who left the comment and respond with specific details about their experience. The guest (and other TheFork users) will notice this personal touch and see that his or her opinion is important.
"Thank you for dining at our restaurant, Mario. I hope your three tablemates enjoyed it just as much. Stop by again soon to try our other burgers. Hope to see you soon!"
Viewing and replying to reviews
In short, responding to reviews is a simple and effective way to follow up with your guests, whether it be about a positive or negative experience. You can do this directly from TheFork Manager.
Not receiving reviews on TheFork yet, but would like to receive them via your own restaurant page? We'd be happy to help you get started - click here to do so.