Optimize your Online visibility to boost your business
Published 07.07.2020 - Last update 07.07.2020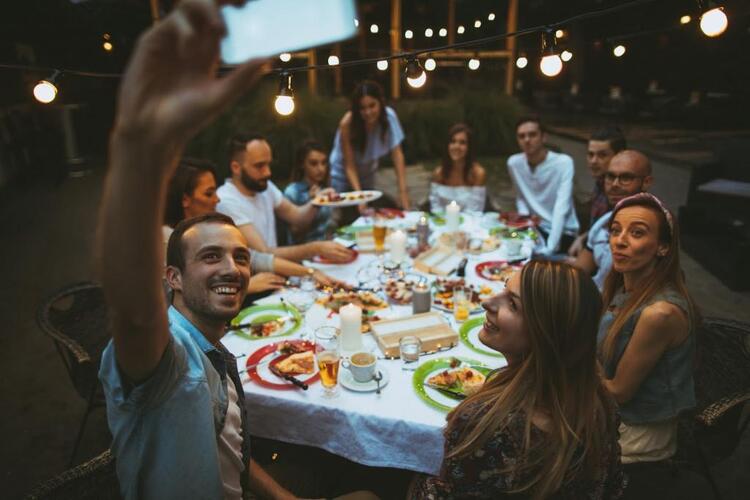 Having an online presence is key for restaurant success !
Nowadays, one of the easiest and most efficient way to promote your restaurant activity is through the Internet. Indeed, building online visibility is key to the success of your restaurant as it will bring you many opportunities to promote your restaurant and stand out from competition. 
It is truly key to master online strategy as it's always evolving and providing unlimited  possibilities to promote your activity.
This is why being guided through this process is core so let's see together how and why you must build a strong online visibility for your restaurant ! 
The benefits of building a strong restaurant Online visibility 
First of all, having an online presence will increase your restaurant awareness,by creating a showcase page which will drive potential customer's attention and convince them to book a table at your restaurant. 
For that, you can create a dedicated website and also join an online booking platform which will host your restaurant's page. 
Then, with great appealing pictures, your menu, basic information (opening hours, contact number…) and review from clients, you will have a strong basis to attract potential customers.  
Indeed, the goal here is to attract as many potential customers as possible. For that you must display good quality content and reliable information. The key here is to show your professionalism but also bring some guarantees regarding the experience that you are proposing at your restaurant. The people who visit your page must have an overview of the quality of your service & food. 
You will have access to numerous ways to interact with customers, answering questions, responding to comments and reviews of your customers. It is very important to pay attention to customer's feedback as the decision to book or not in your restaurants will be highly influenced by your online reputation. So don't hesitate to reply to every review whether they are good or not. Being reactive is the best way for you to keep your reputation under control and then be able to adapt yourself to meet the customer's expectations.
After having built a wonderful showcase page and a good online restaurant reputation you can now start to use your online visibility to promote your activity. Indeed, now that you have a platform where users can discover and be seduced by your restaurant you can start to attract them through emailing campaigns or social media advertisements. 
These are the main benefits that online visibility will provide you, however we understand that it could not be easy for you to master it quickly. That is why we offer to help you master this topic and optimize your presence online thanks to TheFork. 
Rely on TheFork Manager to optimize online visibility
At TheFork, we want to enhance the attractivity of every restaurant to support their business growth, this is why we offer you all the core benefits brought by online visibility thanks to our tools and main features : 
We designed TheFork website in order to provide all our restaurant partners a dedicated showcase page where they can display the best content to attract customers. With restaurant pictures, menus and promotions, all key information gathered at the same place, the potential customers can easily decide to make a booking. Furthermore, thanks to our huge community of users, 29m monthly visits and 22 millions of downloads for the application, being on TheFork will provide your restaurant a lot of potential new customers and will also act as a quality label for your restaurant.Moreover, your restaurant will be accessible to millions of users across the world, perfect to attract both travellers and local guests !

As said before, managing your reputation is key and it is why we created a space for your community and yourself to exchange about their experiences directly on the page of your restaurant. You will be able to show your dedication and manage your reviews directly on TheFork Manager. It will save you some time and enable you to better understand what you can improve but also what are your strengths. In order for you to only receive reliable reviews, the review made can only be displayed on the website after you confirm that this user has booked and honored their reservations. 

TheFork will also help you enhance your online presence and get more bookings thanks to our booking widget. Enable your customers to easily book a table from either your website, your facebook or instagram page in only a few clicks thanks to TheFork free booking widget. You will also benefit from this booking feature on our partner's website which gathers a multitude of users as well. ( Tripadvisor, Google, Booking)
Thanks to these features your restaurant online visibility will be optimized and your bookings and revenue will be boosted. 
However this is not all, there are a lot more actions that you could do to enhance your TheFork page, find more about it here ! 
Are you willing to start to use powerful online tools in order to increase your restaurant's awareness and boost your restaurant revenue ? 
Click here to join TheFork community !