How to reduce food waste in your restaurant
03.30.2021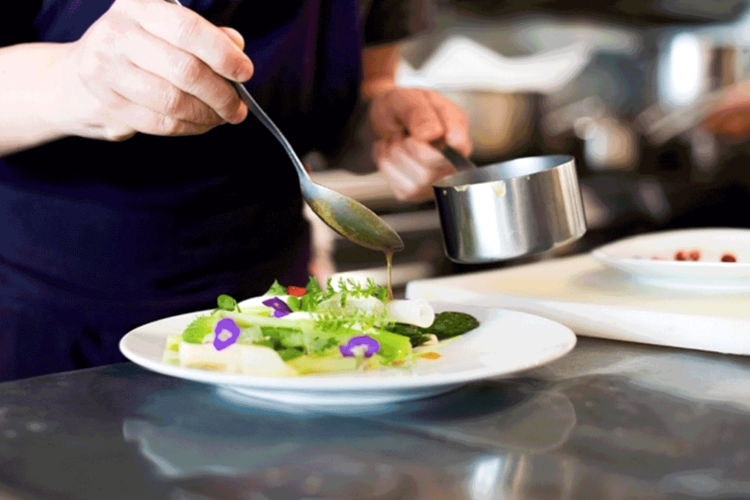 Get some tips to improve your restaurant's sustainability by reducing food waste.
Reducing food waste is currently one of the biggest challenges faced by the restaurant industry. It has a huge impact on three main levels: from an environmental and social point of view, but also from a business perspective. Indeed, food is a strong lever to act for the planet since 26% greenhouse gases are due to our food and according to the statistics from the European Union, 88 million metric tons of food waste are produced in Europe per year*, most of which occurs during consumption at household level or in restaurants. 
Are you aware of your restaurant's food waste? Do you know how to reduce it? Get some tips to improve your restaurant's sustainability by reducing food waste, the planet and your diners will thank you!
*eu-fusions.org  
1. How to improve your restaurant's sustainability
You can start your battle against food waste from an operational perspective: : 63% of restaurants pay more attention to food waste.
First, it is essential to sensitise your team on the subject and show them that you can have a significant impact on the environment at your scale. You can train your staff on the best ways to manage your stock and preserve your raw materials, education is key to ensure that things are done right and over the long term. 
Audit your restaurant's food waste: make sure that your restaurant's stocks are well-monitored, and analyse the leftovers to draw up a waste record. This will be helpful to order accurately and optimise your stock purchases.
Keeping a sustainable mindset in the kitchen is also crucial to reduce food waste. Based on what you analysed from leftovers, you can change your menu according to your diners' preferences, replace the products frequently left in the plates by other ingredients, or even remove them from your menu, and make sure that your plates are proportionally filled.  You can also be creative to make the most of leftovers and almost expired products: you can find ways to cook them and prepare your staff meals, but keep in mind that safety and quality must be top priority. 
Try your best to offer seasonal products, which, besides being tastier for your diners, will have a substantial positive impact on the environment. According to a TheFork study, more than 70% of respondents pay more attention to their food sourcing and quality (sustainable, organic food...) and 30% have changed their food provider during the lockdown for more sustainable ones. You can find local farms around you and get good products for a fair price. Restaurants are 52% more attentive to the origin of their products and 15% have already taken the plunge by changing supplier for more eco-responsible options.

You can find more information on how to reduce your restaurant's carbon footprint in this article.
Try out our PRO version now
software is free for the first 6 months
2. How to make your customers aware of your actions in favor of reducing food waste
Now that you have audited your practices in the kitchen, there are many good ways to communicate your restaurant's sustainability with your diners, and you can benefit from it since flexitarian, vegan and vegetarian customers are an attractive target for restaurant managers. 
Highlight dishes made with seasonal and locally-sourced products: you can enhance them on the menu, thanks to delicious images or appetizing descriptions, or add a "We recommend" or "Frequently ordered" text next to it. Diners are often attracted to the dishes promoted on chalkboards, because they understand that those are the best of the day.
Offer your diners vegetarian or vegan options: being "veggie-friendly" will help your restaurant staying up to date with culinary trends, so think about new ideas of dishes and drinks suitable for these diets. You'll find more ideas of dishes, drinks, decoration elements and communication tips in this article.
Democratise the use of doggy bags in your restaurant. They are more popular in some countries than others, but the cultural habits have been slowly evolving towards a more responsible consumption of food. Avoid using plastic equipment, you can find appropriate doggy bags on the market made of recycled and recyclable paper or cardboard.
And don't hesitate to communicate about your actions against food waste to sensitise your customers, because the reduction of food waste is a global issue, especially due to consumption habits in the developed countries, but it is not irreversible and the mentalities are evolving. You can use the social media to post pictures of your seasonal dishes, or stories of your local suppliers and of good practices in terms of sustainability, and even interact with your community to share ideas on positive actions against food waste.
It's a win-win for the planet, society, your diners and your restaurants. Are you ready to take the challenge and make your restaurant more sustainable?
*Internal analysis performed on TheFork customers in all countries from March 2020- May 2020