How Vista Cielo more than doubled its restaurant bookings with TheFork
01.09.2023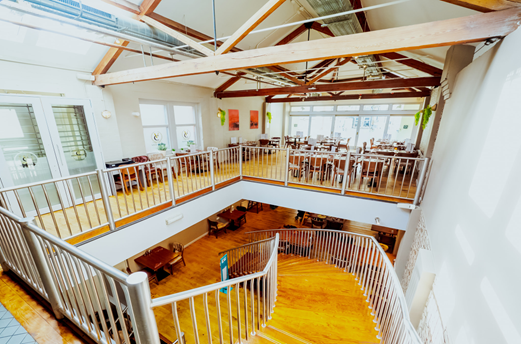 Vista Cielo is a restaurant in Clitheroe, Lancashire, specialising in Mediterranean cuisine. Launched three years ago, the three-story restaurant has become a popular choice among TheFork users in the North of England for its tasty Mediterranean and Turkish dishes and events put on throughout the year.
TheFork Manager has become an integral part of Vista Cielo's restaurant operations, having partnered with TheFork for over a year. Vista Cielo Director and Owner Mehmet Ali Haciarifoglu spoke to TheFork about what his restaurant operations looked like before the partnership:
"Before we partnered with TheFork all of our restaurant operations were done manually which was very time-consuming for the team. I knew this needed to change and I also wanted to work with one of the big-time restaurant booking platforms."
Mehmet recognises everyone is using their smartphones to search for and book their favourite restaurants, which he says is exactly why it made sense to partner with TheFork:
"It's no secret everyone is on their phones these days; I make my restaurant bookings using my phone. It made complete sense to look for a restaurant booking and management tool that enables us to capitalise on this. I already knew of TheFork so I did more research and decided it was exactly the right partner for me."
TheFork Manager quite literally saves Mehmet from having to hire additional staff because of how effective the platform is and, he has been very impressed with the experience so far:
"We've been with TheFork for over a year now and it's been an amazing experience. It makes working in the restaurant a fun and easier experience. TheFork Manager has really streamlined our operations, and without it, I would probably have to hire another person. It's the best in the industry."
The simplicity and ease of use of TheFork Manager have really impressed Mehmet, as well as the online visibility TheFork gives to Vista Cielo:
"TheFork Manager is really easy to use which was an important factor for me when deciding which restaurant booking platform to partner with. TheFork also has great marketing tools which give Vista Cielo more online visibility and help us generate more bookings."
"Offering a 50% discount during the TheFork Festival opened my eyes to the power of the platform. I couldn't believe the additional bookings we were receiving. We also use TheFork's loyalty program, Yums, which works really well for us."
When asked whether TheFork has helped to increase bookings, Mehmet said Vista Cielo has been reaping the rewards of the partnership:
"The results we've seen from TheFork have been really impressive as we now receive around 500 bookings per month compared to 100-200 per month without TheFork.
Between July and August this year, we experienced an amazing  66% increase in bookings via TheFork."
"TheFork is excellent - a 10/10 platform. I'd recommend it to any restaurant seeking a restaurant booking and management solution."
Interested in boosting your restaurant revenue and optimising your activity? Click below to get in touch and find out more about TheFork Manager.
Increase reservations and efficiency
with our PRO+ plan