Boosting Conversion Rates for Restaurants: Turning Browsers into Diners
08.29.2023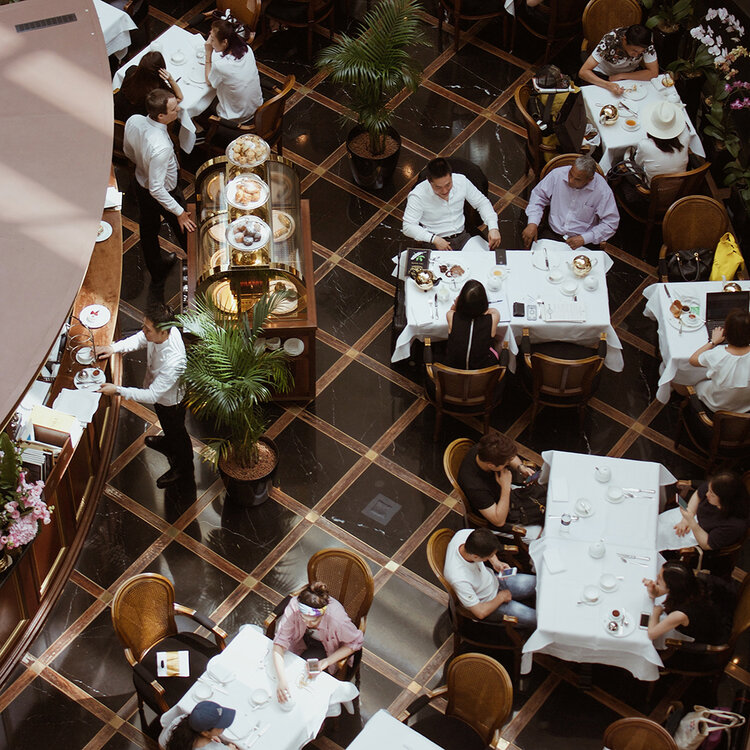 Delve into the world of conversion optimisation, where curious browsers become delighted diners. In marketing, conversion is that magical moment when someone takes the desired action—in this case, booking a table. Imagine turning 100 potential guests into 100 reservations! With TheFork Manager as your secret ingredient, here are four dynamic strategies to supercharge your conversion game and guide more of those guests to your restaurant's doorstep.
1. Be the 24/7 Hotspot with TheFork Widget
Imagine a foodie scrolling through their Instagram feed and suddenly—voilà! A mouthwatering snapshot of your signature dish appears. Guess what? They can instantly book a table using TheFork widget. This one-click booking option reduces the steps it takes for potential guests to reserve, increasing the likelihood of securing a table at your restaurant.
But it doesn't end with Instagram. Your website, Google Maps, TripAdvisor—everywhere potential guests discover you—becomes a reservation hub. This means customers can make a booking anytime, anywhere. TheFork's widget ensures your availability is always up to date across multiple platforms, filling your tables from various channels. Plus, many of these channels are commission-free!
2. Craft a Lasting First Impression
In the era of scrolling, a compelling first impression is crucial. Your online presence should resemble an Instagram-worthy restaurant profile. Every click should dazzle.
Capture attention with high-quality photos that make dishes and your ambiance shine. Perfect angles, tantalising close-ups, and an ambiance that says, "You've got to dine here." A picture's worth isn't just a thousand words; it's a thousand reservations. Include practical details to keep guests informed and ready to book.
Imagine being in your guests' shoes. What's the first thing they see when they Google your restaurant? How's your TripAdvisor profile? What are your Google Reviews like? Is your restaurant bookable on TheFork? Ensure everything impresses, providing ample chances to secure a table at every entry point.
Try TheFork for free
Are you a restaurant owner who wants to find out more about TheFork? Let's get in touch.
3. Tempt with Exclusive Online Promotions
Who doesn't love a good deal? Entice potential guests with exclusive online promotions. Offer limited-time, digital-only deals that are simply irresistible—an immediate culinary adventure.
Broadcast these special offers seamlessly across online platforms using TheFork. Whether guests explore your website or peek at your TripAdvisor profile, they'll encounter a deal they can't pass up. TheFork even provides a statistics page predicting the potential boost in your conversion rate based on top-notch algorithms.
4. Craft a Captivating Restaurant Page on TheFork
Don't overlook your restaurant's page on TheFork—it's a hidden gem for boosting conversion rates. A meticulously crafted and fully completed profile on TheFork acts as a golden ticket to conversion wonderland. When potential guests discover your restaurant on TheFork, they're not just browsing; they're envisioning their dining experience. A captivating page with vibrant images, a delectable menu, accurate details, and a dash of your restaurant's unique charm becomes a magnet. An enticing restaurant page is another secret ingredient to enhancing conversions.
In a Nutshell
Boosting conversion rates isn't rocket science—it's a recipe blending technology, creativity, and a sprinkle of charm. With TheFork at your side, you're more than a restaurant; you're a conversion maestro, transforming visitors into guests and guests into loyal fans.
Partnering with TheFork is your ticket to enhancing conversion rates across all channels. Already part of the family but seeking guidance to improve your restaurant page or set up your widget? Your account manager and our support team are ready to assist. And if your restaurant isn't on TheFork, don't worry! We'll explain how being bookable on TheFork can attract more guests and guide you through the process. Just let us know where you need us!