Join YUMS loyalty program to attract more diners
Published 05.06.2021 - Last update 05.31.2021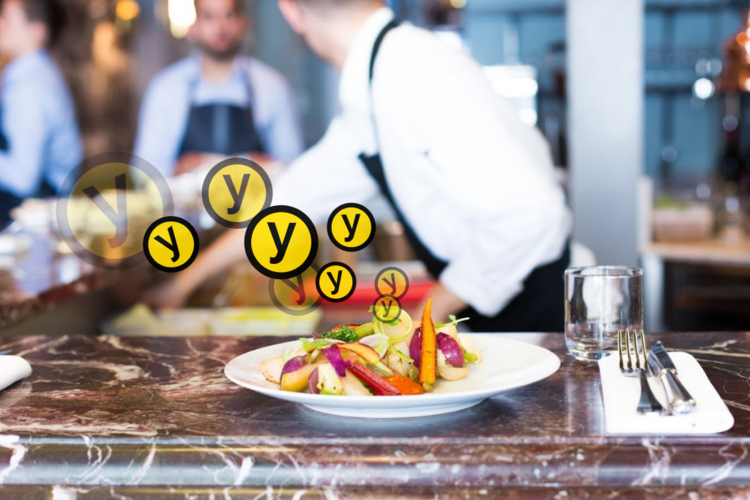 Now that your restaurant has reopened or is actively preparing its reopening, you want to be as visible as you can to bring more diners in. 
One interesting decision you can make is to offer something extra to your diners and potential diners, this will help you build loyalty which is key to long-term success. 
TheFork created the YUMS loyalty program to help restaurants increase their bookings and boost their online visibility by attracting loyal customers. 
By joining the YUMS loyalty program you will increase your visibility with our most regular customers who are waiting to discover new restaurants. You will also increase your bookings, optimize your occupancy rate and manage your empty tables better thanks to our restaurant management software. 
Did you know that  20%* of the bookings made on TheFork include YUMS offer ? 
This is significant because it means diners are willing to book more often when they know the restaurant is part of the YUMS loyalty program.
Discover what YUMS are 
YUMS are points the diners earn when they book a table on TheFork. 
After collecting their YUMS they can exchange these loyalty points for discounts on reservations in a partner restaurant. 
Here is how YUMS are distributed: 
A booking made via TheFork app will bring 150 YUMS. 
A booking made on a computer or on the mobile site will bring 50 YUMS
When the diner has earned 1,000 YUMS, the diner gets a £10 loyalty discount, If they've gathered 2,000 YUMS, the loyalty discount is £50.
These are the points earned by customers when they book on TheFork.
You're not working with TheFork yet ?
If you want to boost your bookings, Try out our PRO version now
Why should your restaurant be part of the YUMS loyalty programme ? 
The YUMS Loyalty Program is a great marketing lever for your restaurant to attract the more loyal TheFork customers.
YUMS diners make an average of 12 bookings per year*, 62% of the YUMS bookings are made for 2 people* and 19% booked more than 2 days in advance*.
Indeed, TheFork customers are excited to book again on our platform to discover new restaurants after such a long period of closure. Our customers are attracted to restaurants being part of the YUMS loyalty program as not only do they discover a new restaurant but they also get the chance to use their YUMS and collect some more. 
You will therefore get the best TheFork users! The ones who benefit from the YUMS program are very regular customers and make an average of one reservation per month all year round. 
Becoming a restaurant partner will put you under the spotlight on our platform. You will have more online visibility as your restaurant will be shown in the YUMS section of the app's home page and get the "Yums accepted" mark, plus a dedicated banner on the site.
This will be a great chance for your restaurant to retain diners in the long run. We know that 29% of customers** return to the same restaurant after a reservation via the loyalty program and with an average of 2 visits. 
YUMS diners are also more reliable diners: only 0.4%** of no-shows among those diners! 
The best of our programme ? TheFork is co-financing the loyalty discount, so the £10 or £25 discounts that you apply will be automatically deducted from your TheFork invoice for the next month, up to 50% of the total in the form of a credit note. 
How does it work concretely for your restaurant ? 
When your restaurant receives a booking with the YUMS loyalty discount via TheFork Manager, you will deduct the discount directly from the diners' bill at the end of the meal, and the next month, TheFork will deduct 50% of the total of the loyalty discounts in the form of a credit note. 
How to become a partner restaurant? 
Tell us if you're interested in the YUMS program by contacting your account manager who will come back to you with more information. 
You're not yet working with TheFork? You can register HERE.
Feel free to contact us to find out how to attract more customers to your restaurant! 
Looking for extra levers to boost your business? Discover how special offers can help you quickly increase your bookings.
*Internal analysis performed on TheFork customers in all countries from March 2019 - January 2021
**Internal analysis performed on TheFork customers who spent their Yums in 2018 in France, Spain, Italy and the Netherlands