TheFork's Revamped Booking Module: A Fresh Approach for Your Restaurant
Published 07.12.2023 - Last update 08.22.2023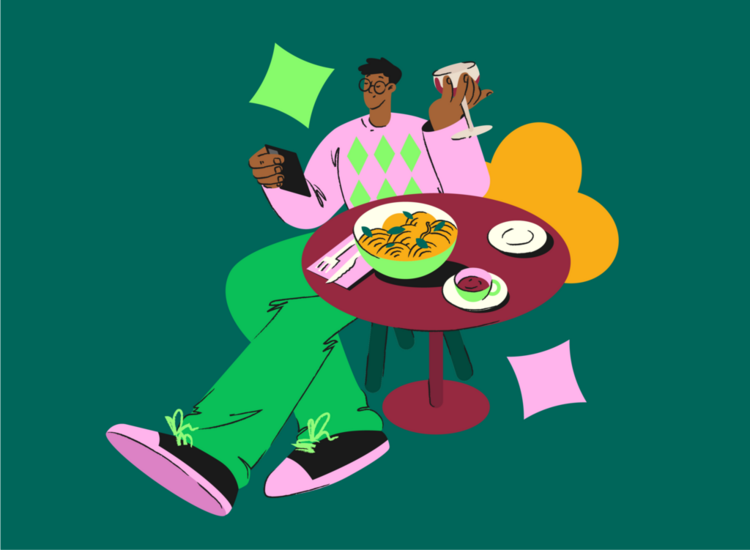 Our teams have spent the last months working hard to bring you TheFork's new booking module. Fresh, tailored to your taste, and completely revamped, our latest update ensures that your booking module does exactly what you need. In this blog, we'll explore the key features, highlight the benefits for your restaurant, and show you how it looks in action.
Free bookings with the Booking Module
Reservation button, widget, or booking module – they are all different terms for the same application. The booking module allows your guests to make direct reservations at your restaurant through a calendar interface. The best part? It's completely free and you won't pay a commission on any of your direct bookings through your website, Facebook and Instagram pages.
A Booking Module that Fits Your Brand Perfectly
We understand you want to give your restaurant a unique style. It deserves it! With our revamped booking module, you can customise it to match your website's design using the Design Kit. Colours, fonts, size – you're in control! This ensures seamless integration of the booking module into your website, giving it a professional look. 
Easy Booking, Amazing Experience
Thanks to its fresh new look, the guest's reservation experience is flawless. The new booking flow is so user-friendly that guests can easily and smoothly make table reservations on your website or through social channels, without any hassle. This significantly increases conversion rates, meaning more potential guests are likely to make a reservation after exploring your website.
Try TheFork for free
Are you a restaurant owner who wants to find out more about TheFork? We got you covered - let's get in touch.
Part of a group? The more, the merrier
Is your restaurant part of a multi-venue group? Then you're in luck - with the latest booking module update, you can cross-sell venues in case a guest wants to book a timeslot that has no availability at that moment. Fully booked at peak hours? Suggest a seat in your other venue down the road - all taken from the correct and live availability across all venues.
On top of that, every restaurant gets access to another unique feature in our booking module: the booking module homepage. Add as many buttons to the homepage of the menu as you like. Besides reserving a table, allow guests to open any link you'd like them to. Have them choose from a list of venues, offer other services like tours or special events, or allow them to book a room. You name it, they book it.
Reservation Across Multiple Channels
Did you know our booking module isn't limited to just your website? You can integrate it into a few of the most popular platforms around. Your Facebook page and Instagram profile can be enhanced with the booking module as well. Visitors will become bookers, likes will become guests - offer everyone in any of the places they might come across your restaurant online the immediate option to secure a seat. It literally couldn't be easier to book a table.
Always Up-to-Date and Instantly Confirmed
With the revamped booking module, guests have access to the most up-to-date availability information about your restaurant. No more dealing with outdated reservation data, and with live availability across all channels, there's no risk of overbooking. And the best part? Guests receive an instant confirmation of their reservation. They can relax, knowing they've secured a spot in your establishment.
Other small but mighty Innovations: 
Messages: You can display messages to your guests during the reservation process, enhancing communication. 
Landing Page: After making a reservation, guests can land on a specific page on your site, such as a blog or photo gallery, to get them excited about their upcoming visit or boost your social media following.
… and the product development team never sits still. Expect continuous innovations, making sure you got the best booking module around.
In a Nutshell...
TheFork's revamped booking module is a game-changer for your restaurant. With a large number of options to gain more from every guest booking a table, a user-friendly reservation experience, a customisable design, always real-time availability information, and full control over settings and cross-selling opportunities, you can attract more guests, enhance the overall dining experience and see your revenue skyrocket.
If you're not yet working with TheFork but the idea of a personalised booking module sounds just right for you, leave your details here and we'll be happy to tell you all about it.
If you're already partnering with TheFork and want to get started with the booking module, our support team is available via live chat if you have any questions.