SevenRooms x TheFork: the best of 2 worlds
Expertly designed to meet the specific needs of high-end restaurants and multi-site chains, TheFork and SevenRooms partnership offers a complete customer journey solution to attract and retain more customers, offer an unforgettable experience, streamline operations and maximize profits.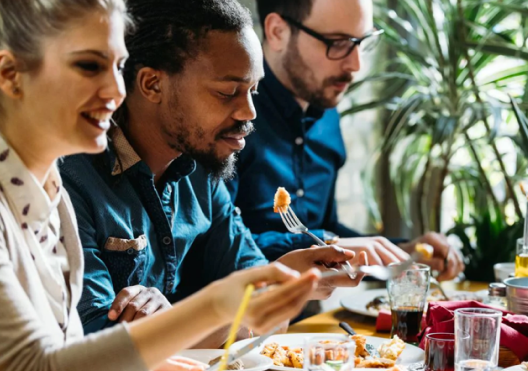 Helping your business drive revenue through exceptional experiences
The combination of TheFork's leading booking and discovery platform and SevenRoom's best-in-class data-driven software drives more guests to your restaurant, helps you tailor their experience and keeps customers returning.
Get a seamless operations in your restaurant from our Select package, combining smart occupancy and POS integrations to always have full tables and reduce staff admin.

Level up to the Select+ package to fully utilise your PAS and guest data to drive repeat business through fully automated communication campaigns, in-depth analytics and in-built revenue drivers in the guest booking journey.
Why TheFork x SevenRooms?
Ensure your restaurant is full, even at off-peak hours…
As the leading online restaurant booking and discovery platform, TheFork is uniquely placed to put your business in front of millions of restaurant lovers each month with sophisticated tools to battle no-shows. Thanks to smart technology, your restaurant will be showcased to diners looking for exactly what you offer.
Provide every guest with an unbeatable, personal service while easing operational pressures with fully integrated front of house features
Help your busy team by anticipating your guests every need before they even arrive. Access rich insights to understand their preferences, allergies, frequency and spending habits. Creatively offer upsells based on customer data. Remove the headache of table-setting with smart, real-time auto-assign seating and central reservations management.
Drive repeat bookings with unrivalled marketing automation...
Effortlessly build your customer database and generate loyalty through tailored promotions based on needs and preferences proven to drive incremental visits and orders. Extensive analytics and reporting tools enabling you to build on successes and avoid setbacks.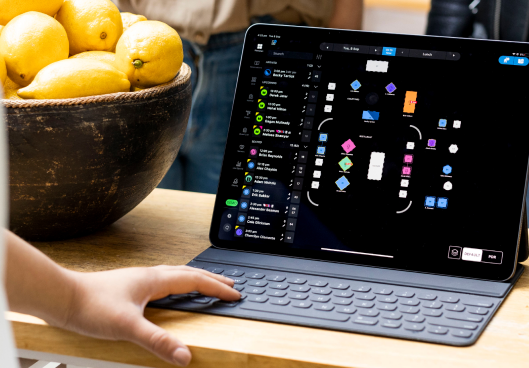 Rely on powerful features
Full view of customer happiness
All your reviews in one dashboard to see how your guests feel about their visits at a glance allowing you to act on feedback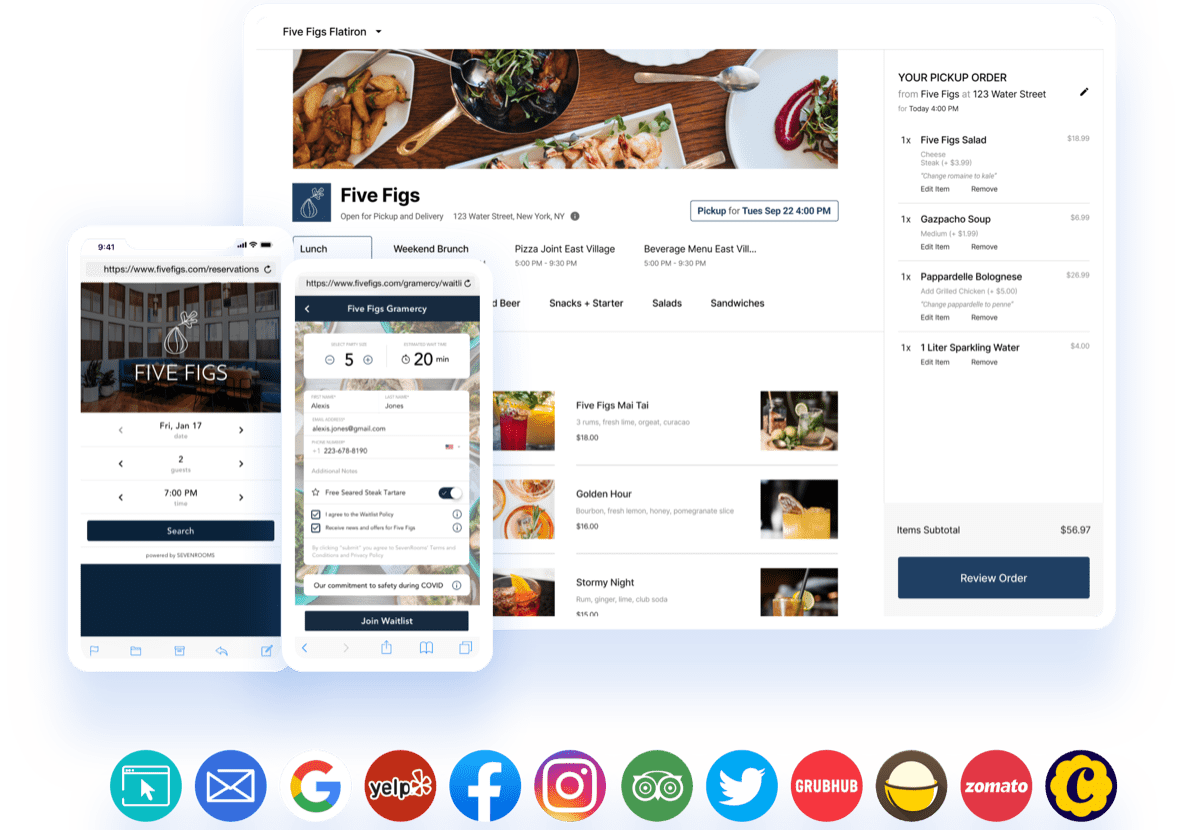 Marketing automation
Increase the chances of a second visit by addressing each guest personally - at scale. Act on guest data from the moment of booking until they leave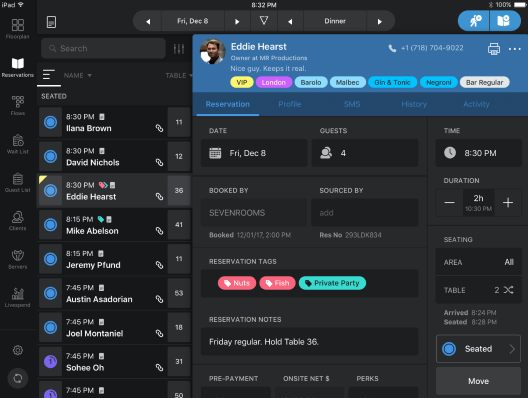 Make the most of SevenRooms Reservations API
to easily extract your reservations and guest data to use it for a wide range of applications.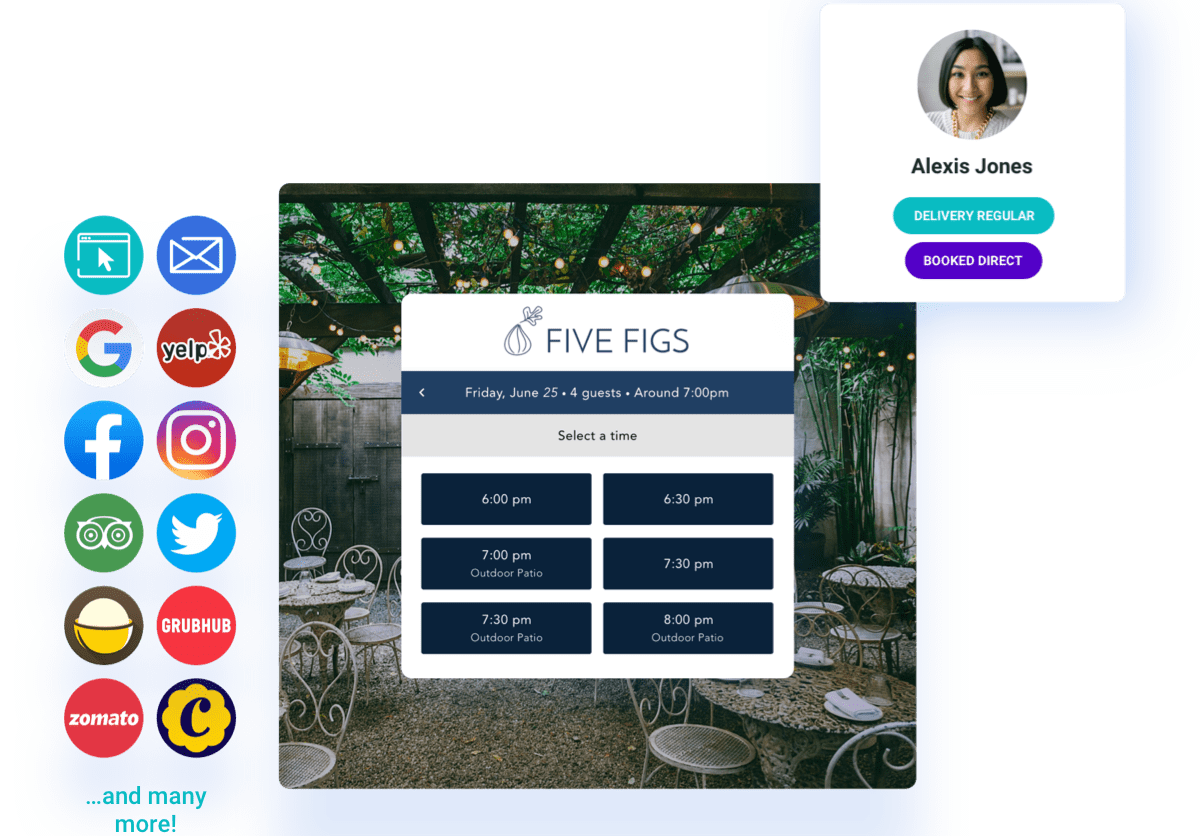 Benefit from more than 30+ POS integrations
to smooth your restaurant daily operations.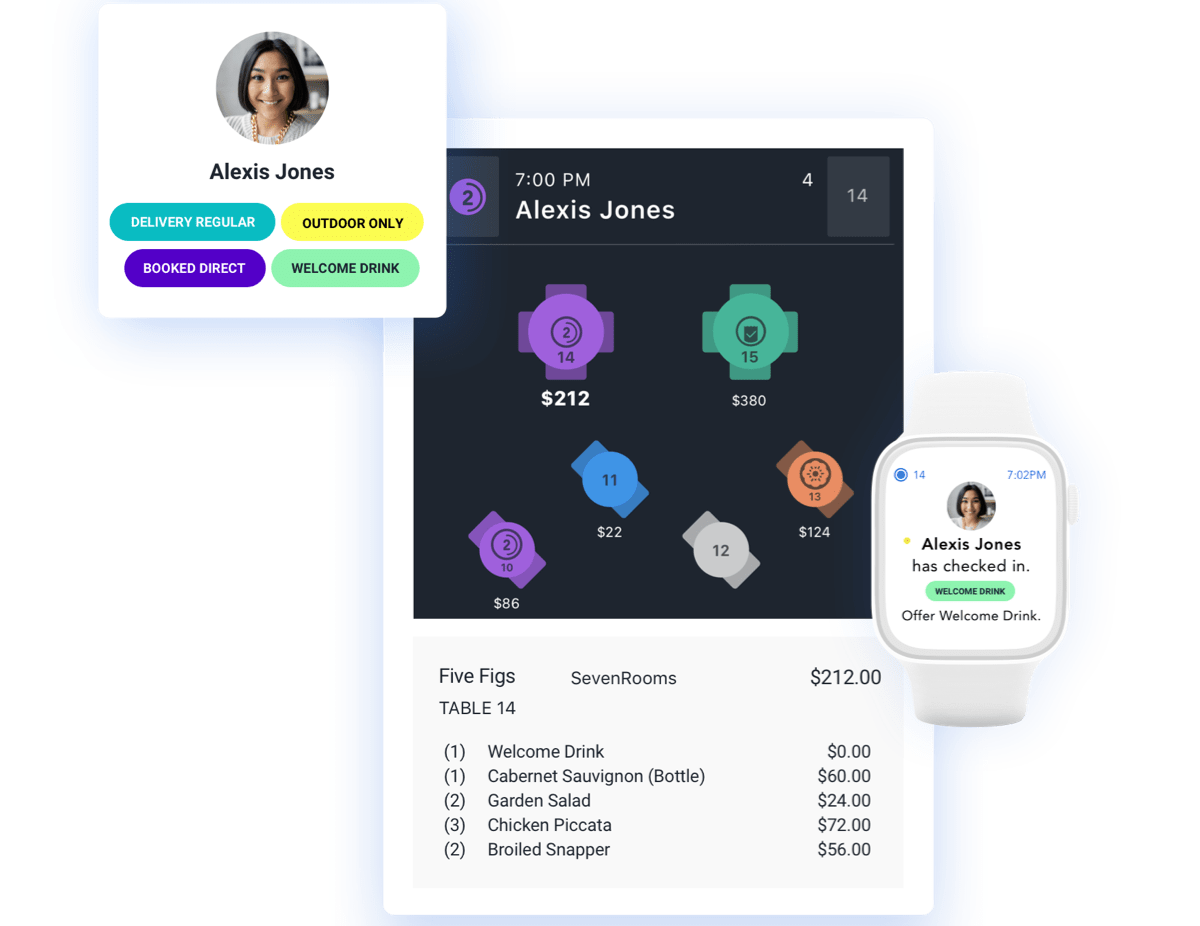 Curious? Find out everything about this partnership and request a demo
Offer guests an unforgettable experience thanks to TheFork and SevenRooms.