How to boost your restaurant awareness online
Published 10.10.2018 - Last update 10.16.2018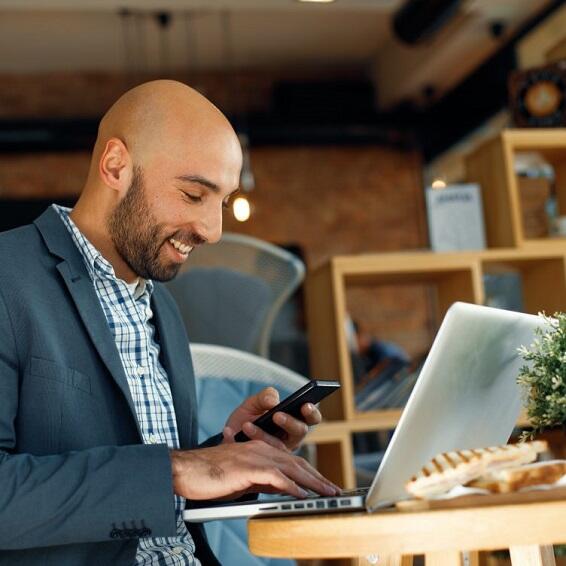 How to boost your restaurant awareness online
If you are opening a restaurant , expanding your restaurant activity or just looking for more customers, this article will provide you some tips to boost your restaurant awareness online.
As a restaurant owner, we are well aware that you do have a lot of daily challenges to cope with (organizing your seating plan, motivating your staff, handling coordination between kitchen team and restaurant service team…) and this is the reason why TheFork Team is always dedicated to support you in your restaurant management thanks to its booking software tool.
Having an online restaurant book to get an overview of your reservations, handle services, note down customers preferences, publish your menus or get some insightful reports is one of the key to save some time and increase your restaurant success.
However, when it comes to advertising your restaurant, you might also face some practical obstacles such as the lack of time to dedicate to marketing strategy, the lack of marketing experts in your team, a limited/tight budget to allocate to online marketing and maybe also a fear not to invest on the right channel for your restaurant to stand out from competition.

 Don't have yet a marketing expert in your team?
Do not worry, boosting your restaurant awareness will no longer be a major headache, TheFork Digital experts' responsibility is also to share some useful marketing tips, help you drive your digital marketing strategy and support you to boost your restaurant awareness online.

 How TheFork can help you boost your restaurant awareness online?
The Fork Digital experts are committed to support restaurant when it comes to boosting their online awareness. Hence, one of our dedicated team helps you promote your restaurant and boost its ranking thanks to SEM and display campaigns. The key objective of these 2 initiatives is the same: better convert internet users into actual restaurant guests; 2 main advantages for you, you can rely on TheFork SEM expertise to reach your business goal and you do not have to invest anything from your own budget.

 Consider Google an ally to convert online users into restaurant customers
If you are not yet 100% familiar with the way google works and how it showcases your website depending on what the user searches, stay calm and let us provide you some tips.
The digital experts at TheFork recommend that you first to create and/or take control of your Google My Business page to help people find your establishment easily on Google as part of a good online marketing strategy for your restaurant. This will also help you to check if your restaurant is correctly listed on Google Maps so your customers will no longer have trouble finding you!
TheFork already began the conversation with them to ensure your restaurant can stand out from competition and is now proud to offer to his restaurant partners access to "Reserve with Google" new booking platform.

 What type of other channels can you capitalize on to boost your restaurant awareness?
At the end of the day, every restaurant owner  is thinking about the same: How can I get more clients coming to my restaurant?  The answer begins online with different key strategies to boost your awareness and some are  quite easy to implement.
Get some key ambassadors to foster online mouth to mouth.
As we saw previously, working with some relevant 
Food Influencers
 is one of the key to success to boost your restaurant awareness.
Take a good care of your restaurant online image
Completing your profile, updating your menus, answering every guest review are simple but essential steps to ensure your restaurant success. Get some tips on how to
manage your restaurant online image
Use your social media presence to boost your restaurant awareness and attract new type of guests. Learn more about 
social media strategy
Inspired by this article to boost your restaurant awareness online? If so do not hesitate to share your comments.