10 tricks to make your restaurant perfect for Valentine's Day
02.18.2020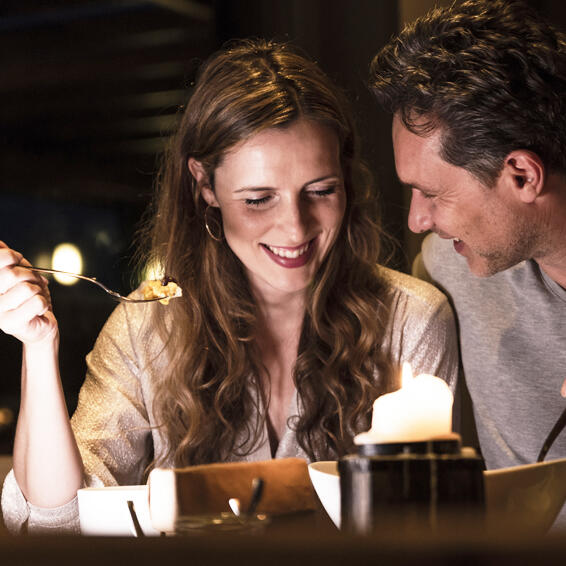 In 2020, the best way to make your restaurant a favorite among customers for celebrating Valentine's Day is to create the most personalized experiences possible or experiences that are tailored to your diners' tastes. Fortunately, we nowadays have information that allows us to achieve excellence for customers.
Did you know that reservations triple on Valentine's Day, especially in countries such as France, Italy, the Netherlands, Portugal, and Switzerland? Yes! They increase by 3.2 on average. Therefore, every effort will pay off.
So put a smile on your face and keep reading our 10 tricks to fill your tables on this very special day:
Invite an influencer who is relevant to your prospective customers to celebrate Valentine's Day with their couple at your restaurant and promote the influencer's participation in advance so that your followers are encouraged to do so as well. It is a major stimulus that can bring you a lot of reservations.
Team up with a hotel or spa to give away an experience to customers who reserve a table to celebrate this day at your restaurant. It is a great strategy that you can promote on your own social media and on the partner company's social media, thereby attracting new, prospective customers.
Prepare an amazing, limited-edition dessert for this celebration that your customers can taste only on this day. You can team up with a renowned, premium chocolate brand or try a very innovative recipe with an original look and sell it as "the dessert with more love" that customers can consume on February 14th.
Don't forget to upload and promote your Valentine's Day menu on your restaurant's profile on TheFork... By clicking here.
Live music will always be a hit on your annual events; in this case, it makes a lot of sense to have a band provide a musical background to the romantic candles, especially if you hire a good cover band to play a special set with trendy romantic songs in your context. It can be very alluring for your younger customers, since they will listen to versions of their favorite songs while they enjoy your February 14th menu.
Another idea for attracting millennials or generation Z is to create a Valentine's Day playlist of songs preferred by customers who make reservations on this very special day. You can add extra room on the form in your reservation system so that they can write their request and play this personalized musical selection on your most important shifts. It will be like bringing your customers' everyday life to your tables.
Talk to your advisor on TheFork to include it on your restaurant's reservation form for that day. And if you are still not a part of our community click here.
Invite your customers to propose or ask their partners' hand in marriage by preparing a special celebration that includes a free bottle of cava or by surprising them with a ring hidden in the food in complicity with the chef, for instance.
Offer a special dish for lone diners and for friends. Couples are not the only ones who make reservations on Valentine's Day. In fact, 4% of reservations are for 1 or 3 people. A sampling menu with dishes for sharing would be ideal for any group that wishes to celebrate the day of love among friends. The same is true for a special dish for lone diners who wish to celebrate loving themselves.
Another way to surprise your customers is by organizing a special Valentine's Day shift for diners who are looking for a couple. You can team up with a dating company and provide your tables so that you can hold a special meal for getting to know new people and/or future couples. It will definitely draw a lot of attention when you promote it on your social media.
Humor and art also go together with love. You can consider hiring a comedian that gives a monologue on couple's issues or artists who provide a performance on the matter, rounding off the experience of celebrating this day at your restaurant. Nowadays, offering experiences is the most effective thing.
And, of course, serving a meal that is as personalized as possible on that day would be a very strategic move. Create your menu based on your potential customers' preferred dishes. Go over the statistics for your orders and information that you have found in your database to have this information. You will be more likely to fully book your reservations if your Valentine's Day offering has your customers's preferences.
Tip: We would also like to share with you that—according to our statistics—French and Italian dishes are the most ordered ones on Valentine's Day.
TheFork is your major ally on this day. Remember to activate the credit-card reservations function to ensure your earnings from this celebration and the waiting list function so that if a customer fails to show up at the last minute, you can substitute said customer with another one who wishes to make a reservation.
If you still do not have these tools, add them to your equipment before Valentine's Day By clicking here.