Free features with TheFork Manager
Published 09.05.2018 - Last update 10.18.2018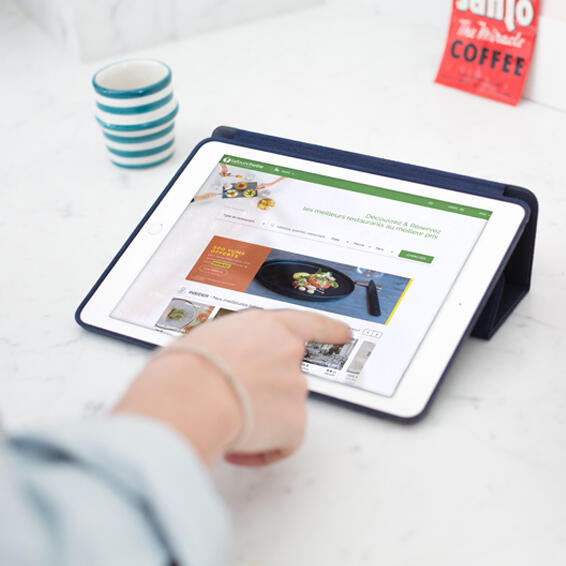 Saying customer acquisition and "free" in the same sentence seems more of a magic trick than an actual accomplishment in the restaurant industry. Well, TheFork is real! Because we have features that are completely free, very useful and efficient so that you can increase your restaurant clientele.

Why are they free, you ask?

Our philosophy has remained the same since 2012: Help restauranteurs fill their tables and help customers find the best restaurant for their needs. Accordingly, we have developed a very complete platform that allows us to fulfill both objectives, and free resources that make all this possible are a very crucial part of the equation.

In this article, we are more than happy to tell you about the free features that are at your disposal for consistently acquiring customers and managing your reservations. An appetizing menu of tools. Enjoy!
For customer acquisition

Online visibility through TheFork 

Upon registering your restaurant at TheFork, we publish a profile with all your business information and the best photos. It is an authentic online shop window that exposes your restaurant to 18 million users that are a part of our community, who, in addition to getting to know you, can inquire your table availability in real time and reserve at any time from any device

A huge reach!

Furthermore, publishing your restaurant in TheFork helps you maintain a presence in the major search engines (Google, Yahoo…) and in a network of more than 100 associated pages.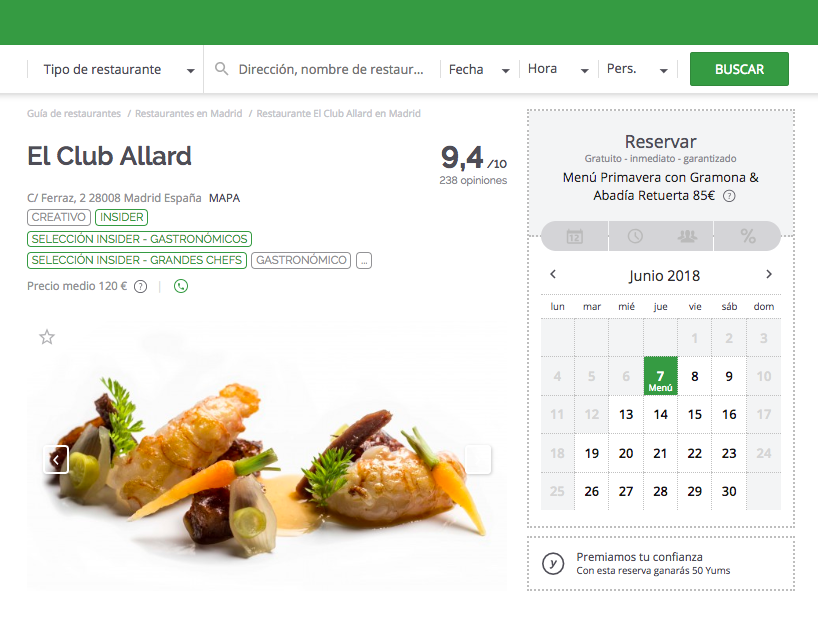 Receive opinions and a rating

One of the most important parts of your restaurant's profile onTheFork is the opinions and ratings section. Customers that have reserved and dined at your restaurant can write a comment about their experience on your profile and rate aspects such as the food, service, ambiance and give a rating from 0 to 10. This free feature is perfect for improving your business's reputation as well as for acquiring new customers that land on your page and read these ratings.





Reservation button on TripAdvisor

TripAdvisor is the best way to showcase your restaurant, not just in your local market but all over the world. TheFork provides the necessary technology so that your associated restaurants have a reservation button online also on your TripAdvisor profiles. This is a major advantage, since customers do not need to leave the website to reserve a table.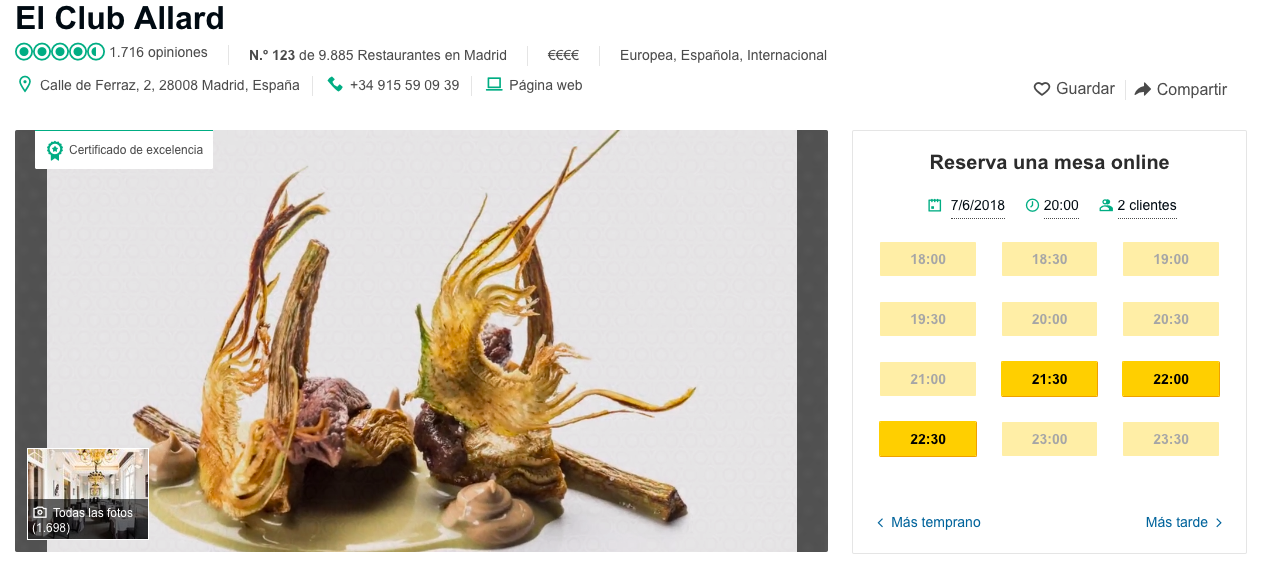 Reservation buttons on your website and Facebook page.

Your clients will always be grateful about the fact that they can quickly and conveniently reserve a table on your digital channels. Users do not like to drag their feet, and their attention span is very short, so to ensure your sales, we provide you with a reservation button that you can place on your website and on your business's Facebook page free of charge. Can it get any easier? No way!





Web page with reservation button

Oh Is your restaurant still without a web page? With TheFork, you can create one completely free of charge. You do not need to be an IT specialist! You will have a website created free of charge and you can change the information, choose the design (colors, shapes, etc.) and even add your own domain name in an easy and practical manner. You will have a personalized web page and, of course, have an embedded reservation button.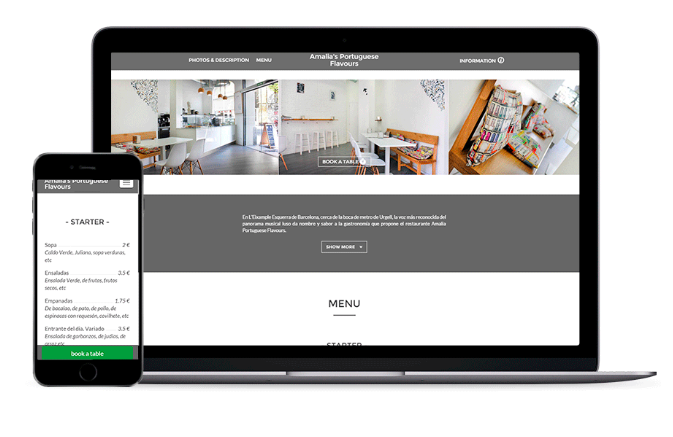 Are you green with envy and want to try all these free advantages? Click here to sign up now.

Although we still have more features without any cost. Keep reading!
To manage your reservations

Intelligent reservation management software

It's called TheFork Manager and it is our crown jewel. It is software that centralizes all the reservations that you receive from you webpage, TheFork profile, TripAdvisor, Facebook, and you can also record the reservations that you receive by telephone, e-mail and customers who pass by. A digital reservation book that will also help you:

-Create a customer database.

-Keep track of table occupancy in real time.

-Manage availability (open or close reservations) in TheFork.

-Edit any information and profile photos belonging to your business on TheFork.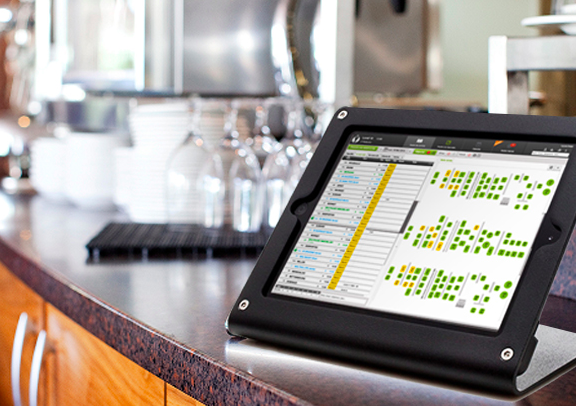 For customer acquisition

Customer satisfaction survey

How do I give my clients what they really want and need? One way is to determine their level of satisfaction with their experience at your restaurant. With the free feature that lets you send customer satisfaction surveys to your database, you can learn valuable information about your business, for your marketing plan and to improve in every sense of the word.

Respond to customer opinions

On your TheFork profile, you can receive opinions and respond to them as well! Based on our experience, 76% of opinions are positive, which create a positive impact on the users that read them; however, if these comments have also received a response from the restaurant, then the result is even better. From the TheFork Manager software, you can thank, answer questions, manage reviews, and reply to your clients at any time.

Click here for a template with the best responses to your restaurant reviews

Currently, 50 thousand restaurants* are part of the TheFork community in the European and Brazilian markets. We are very happy with the feedback that we receive from them, because they confirm that TheFork has improved their customer acquisition and greatly increased their productivity. Would you like to experience this and improve your earnings? Click here to sign up now.

Is your restaurant already using all these features? Congratulations! We are sure that you understand everything we have explained firsthand. If so, we also have good news for you.How would you like to take your business management to the next level with the features of TheFork Pro? Yes! We have more tools available for your business. Click here to contact your TheFork advisor and have them help you implement them as soon as possible. It's worth it!