How to identify the best local food supplier for your restaurant
09.13.2018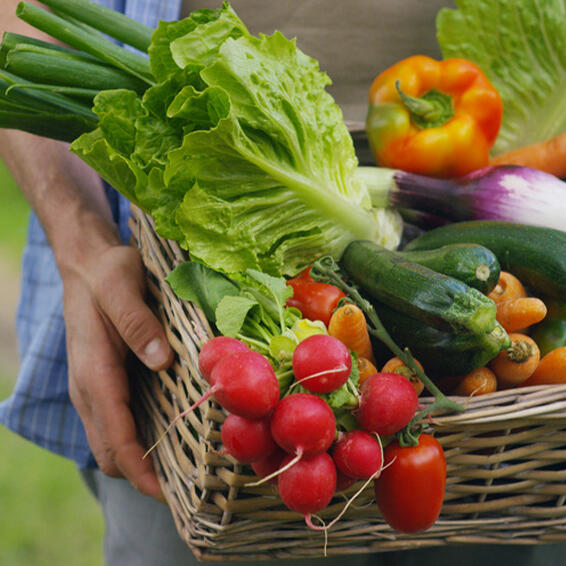 Having good local food suppliers for restaurants is almost as important as having the best food. Both things go hand in hand, since the quality of the raw ingredients along with their price and availability are crucial to the success of the culinary selection. Is a good local food supplier suitable for all restaurants? We would say no, since every business has its needs and characteristics. Because of this, we are sharing some key points in this article on how to choose good local food suppliers for your restaurant and keep your tables full.
Characteristics of a good local food supplier


They sell you the best products. A good local food supplier keeps you restaurant in mind at all times and is able to create a selection of exclusive products that they know will perfectly match your culinary selection.

They move heaven and earth to deliver your most important orders. They are perfectly familiar with your needs, your dinner service times, your kitchen's requirements, and thus, they do whatever it takes to make the deliveries in spite of setbacks.

They are honest with their prices and the origin of the products. They are a local food supplier whom you can trust, both in terms of product pricing and in the quality and origin of the same.
In conclusion, good local food suppliers understand that their performance is crucial for the success of their customers (the restaurants). And if their clients are doing well, then so are their businesses.
It is always a win-win situation.
Before choosing local food suppliers...


Have a perfect understanding of your needs. Before filling your stock, it is essential to determine which basic products represent the lion's share of your daily expenditures and the occasional products according to demand, seasons, events, etc.

Create a short, medium and long-term budget. This allows you to establish your expenditure margins over time, know how much you will invest in more profitable products and how much in more expensive products and why.

Organize tasks together with the chef or cook. The most important relationship will always be between the cook and the supplier. Communication, negotiation and understanding needs to flow between them, which is why it is important for your kitchen staff to be ready to assume this task.
How do I find a good local food supplier?


Evaluate the references, licenses and experience of the supplier company.
You can verify a local food supplier's good reputation through industry colleagues, online opinions and even in annual evaluations that are mandatory for these kinds of companies. You can also request important licenses and inspection accreditations. It is paramount that the company be up to date with food safety standards.

Choose nearby food suppliers
The quality of raw ingredients will always be better if you choose to purchase from nearby, "zero kilometer" food suppliers of fresh products. If your customers notice the difference in the quality of the dishes compared to other restaurants, they will gladly pay whatever price you set. Furthermore, cooking with local products is also a much-appreciated trend nowadays If that is the case, make sure that your food supplier certifies the origin of the products and that you tell your customers about it.

Negotiate good prices
The second most important variable when looking for local food suppliers is to ensure that their prices match your business's budget. For instance, aim to invest no more than 30% of a dish's final price in raw ingredients. With some local food suppliers, you can set prices on a seasonal basis. With other constantly fluctuating prices; like those of seafood, fruits, and vegetables; you must choose good suppliers according to the prices that best suit you.

Have several local food suppliers
The worst-case scenario is if your main local food supplier fails to deliver before an important dinner service, which could mean a budget imbalance upon making an emergency purchase and having to modify the recipes, resulting in the dishes not being the same. To prevent this, ensure that you have various local food suppliers handy to preserve your profit margins. This is especially true for fresher products whose prices occasionally vary as we have previously mentioned.
Remember, if you have TheFork Manager, you can better organize your purchases from local food suppliers using the statistics from the database on your customers' consumption habits. It is a tool that lets you know which products are in greatest and in least demand, thereby letting you make more accurate decisions when making your purchases.
If you still do not have TheFork Manager but would like to try it, it's easy: click here.
Ultimately, having good local food suppliers can make a huge difference between an average restaurant and an exceptional one. Having good raw ingredients and a local food supplier that has a good product selection will always be a source of inspiration in the kitchen that will produce delicious dishes that will delight your customers. Is that the case for you?