The three platforms of online restaurant visibility
07.20.2018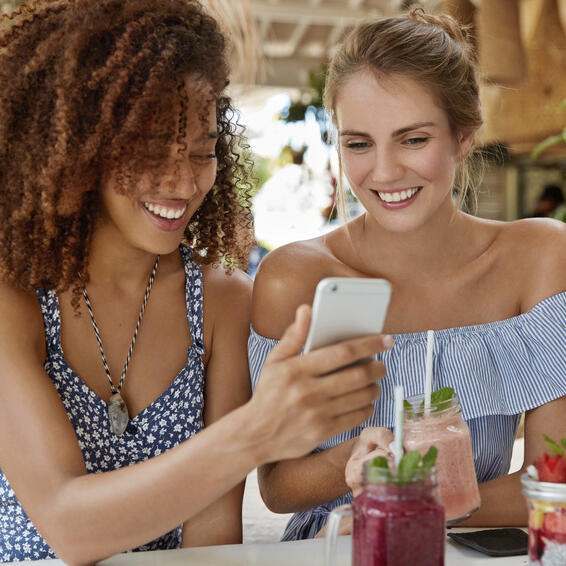 Websites used to be the main channel for , but today, the story is different. New consumption habits mean users now find restaurants on the internet through global visibility strategies; in one minute, millions of potential customers discover new restaurants through these strategies, and what's more, many of these views turn into reservations. This is how it works, the more direct and global the digital exposure of your business, the more possibilities you have of regularly.

Being global does not mean being in many places at once, but on three places at once; they are the same three platforms , but in a different order. So if you're opening a restaurant or strengthening your online customer acquisition, it's the perfect time to make sure you're on them.
Specialised portals


When does a customer look for a restaurant on a digital device?

1 - They search for options in the area at that particular time.
2 - They plan a meal for the future.

In both situations, improvised or planned, the most channels in 2018 are specialised portals such as and TripAdvisor. This is for several reasons:



They are platforms that are known to have , real people who comment on their experiences, and this factor is currently one of the most influential when it comes to choosing.




They allow customers to make a reservation directly and immediately, completing the purchase process.




They usually offer , which of course, is always very attractive for any customer.




And an added bonus is that users no longer have to enter browsers. The restaurants are in their mobiles. That's right, in an app. Download them once and that's it. A direct, intuitive and fast process.

And TheFork is very happy about it! We are proud of being pioneers in the digital transformation of the hospitality sector. We understand that running a restaurant is already a big challenge, so we detected hospitality market needs and created tools to address them, facilitating reservations for restaurateurs and helping them .

Is your restaurant still not on TheFork? to expand your online visibility now for free.

Oh! You're not on TripAdvisor either? Click here to sign up as soon as possible.

Are you already visible online and on both portals? Let's continue!
Social networks


Is an more important than a website? What do you think?

Let's just say that if a restaurant could only chose one social network to be on, it would have more opportunities to turn its marketing into reservations with Instagram than with a website.

Online visibility for restaurants starts with Instagram, goes through Facebook and depending on the type of customer, might also work with . They all have a great potential for through:




, which publicise the restaurant directly and attract customers by matching users' consumption needs.




Online Facebook reviews, which as we explained, customers use to help make their decisions before making a reservation.




The , which allows customers to make reservations directly on both Facebook and .

It is also possible to monitor and analyse the users' characteristics to personalise content, ensuring they connect emotionally with the restaurant. The result? If the restaurant and is always present, the client will want to visit the business regularly.
Websites in restaurant marketing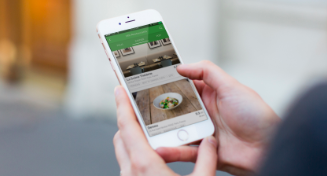 Websites have moved down the list of ways to advertise compared to a few years ago, but it is still important for restaurant marketing; websites now have predominantly mobile designs. The user experience has to be very, very easy, especially in two ways: to make reservations and to find contact information (phone number and address). Another feature is that it must load in no more than two seconds, since customers waiting span has decreased significantly.

Customers also value - in addition to the usual factors such as irresistible images and a description of what the restaurant offer - interesting content, such as a blog that contains recipes, interviews, restaurant stories, etc.



And last but not least A delivery service It is also a plus when restaurants offer food to go and this option is easily found on its website.

We hope that your restaurant enjoys excellent visibility online thanks to its presence on TheFork, TripAdvisor, its social network profiles and website. At least for now, , restaurant marketing,
is made up of the holy trinity which facilitates turning digital visits into reservations, and it seems that this strategy will be around for a while.