5 social media tips to keep your community committed
12.17.2020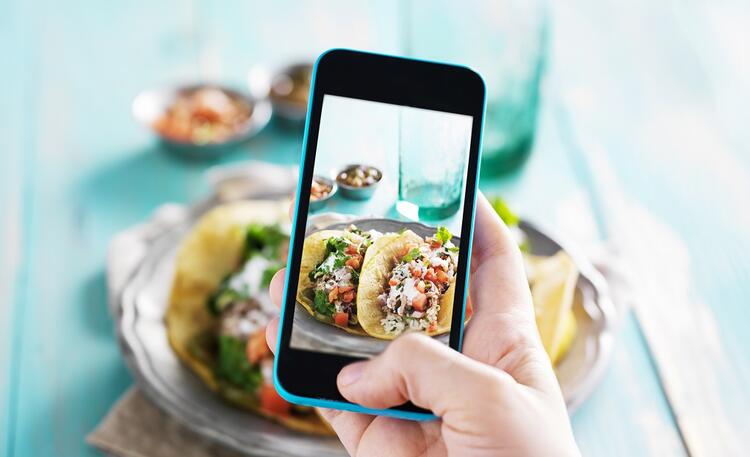 Whether your restaurant is open to the public or not, you may have chosen to keep your kitchen up and running and if so, this is an opportunity to share your experience and restaurant news on social media. Now is the perfect time to build and strengthen your online community to both boost your restaurant online presence and attract new customers.
Be present online to increase your diners engagement and reach new audiences
Why engaging your community on social media is key for your business
Mastering social media has been a key component for increasing engagement over the last few years, and the pandemics have highlighted the importance of being present online to keep your community engaged and aware of your restaurant news. Social media are a direct tool to address your diners even when they are unable to come at your restaurant, and it is important to keep them informed about your activity: it can be a good idea to share your Christmas desserts available on Click & Collect for instance. 
Being present online is also a great tool to gain visibility and attract the attention of new customers, who are most likely to order from restaurants already well present on social media, with pretty pictures, and good communication. More tips on how to make your restaurant's Instagram page shine here. Investing in social media is essential, but you don't have to put a lot of money in it: you can ask some help from your employees, your friends, or family members, you don't necessarily have to hire an agency. You can focus on Facebook and Instagram, which are well-used among diners and rather easy to use.
Don't hesitate to be interactive with your community: you can solicit them in your stories and posts, ask them to share their experiences with you and to tag your account, which is very helpful both to increase engagement, but also to gain visibility among an expanded customers base. You can also tag other chefs or restaurants to widen your network, think about lockdown challenges, which have been a huge trend in 2020! 
What Can I post to animate my social media restaurant pages ?
Your social media restaurant pages are a good way to communicate about the new activities you developed due to Covid-19: you can now inform your customers about Click & Collect, take-away and delivery, special menus, or even cuisine kits (more ideas to generate revenue all day long here). You can also reassure your customers about safety measures, which are essential for remote activities, and will also be crucial when the restaurants reopen. 
© Firedoor Surry Hills on Instagram
Try to be active and share one post per day to attract users' attention. Don't hesitate to post pictures of your restaurant, of dishes, or even of your staff or suppliers, and don't forget to share stories: you can think about presenting a secret recipe, or an animation around a seasonal ingredient. Christmas time is a good opportunity to be creative and share pastries recipes or hot chocolate pictures! Here are more tips to promote your restaurant on social media. 
© Ricard Camarena on Instagram
Social media are an excellent way to maintain contact with your diners base, and it's also really effective to widen your network and attract new customers. You can also use Facebook and Instagram to boost your restaurant bookings, read more info in this article. 
Try out our PRO+ version now
Software is free for the first 6 months