Get enhanced online restaurant awareness with TheFork
Published 06.10.2021 - Last update 06.22.2021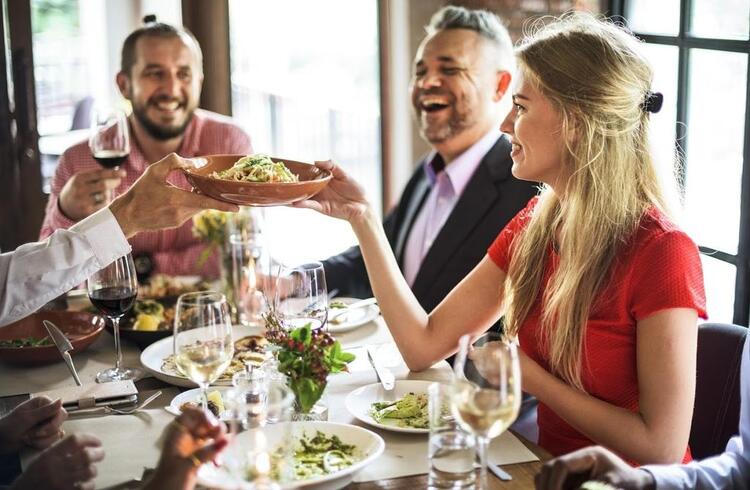 It's time to increase your online visibility! 
Online is one of the simplest and most effective ways to market your restaurant and communicate with diners. Mastering and increasing your online presence can offer limitless opportunities, not only increasing bookings and revenue, but also broadening both customer reach and engagement. 
TheFork is aiding restaurants around the world in optimizing, developing, and improving their online presence and awareness to attract more hungry diners.
What are the benefits of a strong online presence?
As the digital world accelerates, millions of diners are turning to the web to guide them in their dining decisions, making the need for a solid online presence crucial. Website quality and usability, photos, menus, and customer reviews are all large factors in what could be the make or break decision for diners to choose you amongst fierce competition for their dining experience.
Strong online visibility not only attracts plenty of new diners but also provides a smoother, more engaging, and simpler pre-dining experience to keep diners around for the long haul.
TheFork is designed to place restaurants directly in front of it's 29+* million monthly users and stand out among competition by enhancing their attractiveness.
Offer your current diners and millions of new diners a great brand impression, easier booking, and better guest communication all online with TheFork. 
How can you utilize TheFork partnership to improve your Restaurants online presence?
Showcase your Restaurant with a customized and optimized page
As a restaurant partner with TheFork, you will have the opportunity to create your own dedicated and customizable page with photos, menus, and reviews. Let customers know all about your restaurant menus, promotions, prices, hours and more with a one-stop shop. 
Once your page is live, we will optimize the page to ensure your restaurant will appear top of some of the most used search engines like Google and Bing! This is one of the ways TheFork will aid in marketing and getting your restaurant out there on a bigger scale, so no marketing skills, no worries!
Make guest communication easier
After diners finish dining, TheFork will automatically push out emails to all your diners encouraging them to leave feedback and reviews to your restaurant page. With simple to use tools, easily access and respond to reviews any time. Utilize this feature to maximize the amount of guest feedback received, as guest communication is so important and many new diners rely on browsing feedback and reviews when searching for a new place to dine. Make improvements to your restaurant experience easier and faster by hearing what your diners have to say in real time. Better communication, happier diners.
Benefit from Promotional Campaigns and Offerings
TheFork provides many promotional opportunities to increase bookings such as the Yums Festival, special offers, and Insider Selection. This benefit allows you to offer dining incentives and benefits to your diners easier and more organized. 
Not only does TheFork alone offer wide visibility but it also allows you to be bookable everywhere diners are looking. With TheFork booking widget, diners can find you all over the web and easily book a table on outside websites like TripAdvisor, the world's largest travel platform. The booking widget can also be easily integrated to your own website for easier secure booking. 
*Source: "All visits on all devices, October-December 2019"
You're not working with TheFork yet?
If you want to boost your bookings, Try out our PRO version now