How to improve customer experience in your restaurant?
05.05.2022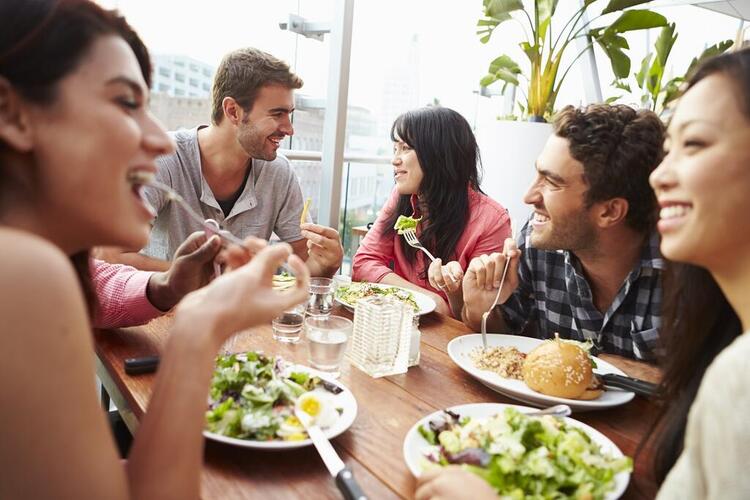 What is customer experience?
Customer experience relates to the perceptions and feelings of your customers about your restaurant  across every interaction and point of contact with your business.
One of the most critical determining factors of customer experience involves how customers feel that they are treated by employees. In fact, in a restaurant you could argue that customer service has the power to make or break customer experience. But there are many other ways that customers engage with your restaurant from navigating your website even before they set their foot in the door, to make an online reservation (or by phone), visiting the restroom, eating your food, responding to your physical environment, and communicating with you through social media or a review platform, to name a few key touchpoints. Your customers' positive or negative responses to and feelings about all of these interactions together make up their overall customer experience 💚.
If you want to create a positive customer experience keep in mind that your customer's every interaction with your business counts. And while it takes time and effort to improve the overall customer experience by focusing on the details, the returns in terms of building customer loyalty and satisfaction are well worth it. Here are a few ideas to help make your customer's every interaction with your restaurant exceptional.
Provide stellar customer service: making your customers feel welcome and cared for from the moment they step in the door to the time they leave is critical in terms of how they will experience your restaurant. No matter how wonderful your food is, if an employee has been impatient or unfriendly the customer may very well not return. But good customer service is not only about being friendly: it also means making sure customers are seated quickly when they arrive, the waiter is able and ready to explain the menu, and above all that they don't wait too long for their food or the check.
Boost your business now
with our PRO version
Ensure your team is happy: If your people feel happy, engaged and appreciated at work, it will be reflected in how they interact with customers 😁. Cultivating genuine, respectful communication at every level is key here. Provide regular training to make sure employees understand your vision and expectations. Provide guidelines about how you want employees to engage with customers and help them to achieve them. Have regular feedback meetings and encourage staff to bring up any issues they would like to discuss. While naturally you need to let them know if there are things they need to improve, don't forget to always show your appreciation for their hard work.  
Operate ethically and sustainably: Today more and more people are concerned about the environment and fair trade and they are looking for restaurants that have an ethical and sustainable approach. Take steps to improve your restaurant's environmental footprint and make sure that customers know about your sustainable commitment.
Make reservations easy. Reserving is one of the first ways that new customers will engage with your restaurant. Online reservations will make the customer experience more satisfactory as it is easier and faster for your diners. It will also help you optimize tables, avoid no-shows, and keep track of new and return customers. On the other hand, if you accept telephone reservations, train staff to always respond to customer queries in a polite, friendly manner. 
Delight them with your decoration: food is not the only way to your customers' heart. People dine out for many reasons. The desire for great food that they neither have the time or the skill to make at home is one of them but not only. When people dine out they  are often looking for a change of scene and a particular vibe 💐. In short, the visual appeal of your restaurant and making sure that customers feel physically comfortable throughout their dining experience are also very important aspects of customer experience.
Encourage customer feedback: customers may not always spontaneously tell you what they think and feel about their dining experience. Yet your customers are an incredibly valuable source of information about what you are doing right and wrong. There are many ways of encouraging customers to provide feedback from training staff to ask the appropriate questions, to sending out customer feedback surveys through digital channels, to encouraging customers to leave customers reviews.
To put it in a nutshell, a good customer experience in a restaurant not only relies on the quality of the meal but on other multiple factors that need to be taken into account. Rely on all below tips to enhance your customers expectations and make your diners feel that they're living the best dining experience EVER 😍