How to increase bookings using digital tools
03.09.2020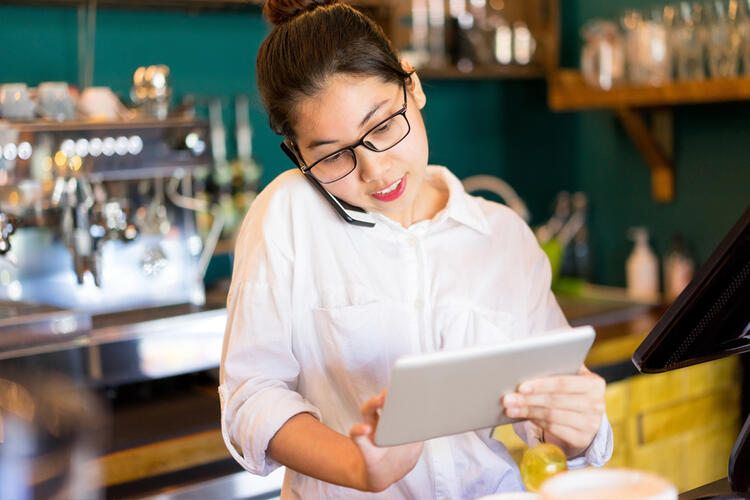 In the restaurant industry, it's normal to increase bookings using today's digital tools. Yes, in 2020, sector developments mean we can encourage client loyalty, improve our visibility and receive constant feedback naturally each day. In many ways, this is wonderful for all of us.
How many digital tools do you use to get your business more bookings? If the answer is a range, we're delighted you're interested in making the most of them using the information in this article. If the answer is few or none, take note because the information below is vital for your business. 
Let's get some new bookings!
Website
Websites remain digital cornerstones, so must include:
A homepage that sells, directly encouraging visitors to book a table. To achieve this, make sure:
- To use a structure and texts that are simple and organised from top to bottom. 
- That the graphic concept and restaurant images have an impact and can be clearly seen at a glance.
- That it explains what's great about your business and gives a reason why people must visit. 
- That your location is made clear.
and...all this so...
- It has call-to-action buttons for direct reservations. Something like "Book your table now". "Yes, I want to book a table". "Love it: I want to book". 
Have a handy booking mechanism so your clients can book direct from your website by clicking these call-to-action buttons. 
It's crucial that the page the buttons take clients to is also clear and intuitive and lets them confirm their booking or manage their information effectively to make the whole buying experience perfect from beginning to end.
If you still don't have a website, then it's time to do something about it! Click here to have one with TheFork.
If you've already got a website but need a booking mechanism, TheFork can help too. Click here. 
Google Business
Google wants to catch all aspects of users' attention so in search results it first shows information about businesses that are on its platform. It's important to optimise your Google listing to increase bookings. 
The idea is that when a client puts (e.g.) "nearby eco restaurant" into Google Maps, when your business comes up they will see:
The 3 best images of your restaurant (food, ambiance and service) as these are the first 3 the client will be shown on their mobile. 
A short description with a call to action. "If you want to eat locally sourced ingredients put together in a creative and delicious way, then this is the place for you. Book your table."
The menu, in a format that shows detailed information and is easy to read. 
Images of the most popular dishes. 
Positive reviews of your business.
A good star rating (4 or above).
Contact details: phone, website, etc. and of course...
A link to the booking platform.
If you have all these elements, you're more likely to get bookings via your Google listing than other businesses that don't take the same care with the details. 
 
Social networks
When it comes to social media, the first thing you need to do is put direct booking buttons on Facebook and Instagram. Click here to have them with TheFork. 
All the other things you can do to increase bookings are related to the marketing strategies you use on these platforms. 
We can recommend the following 2 basics to guarantee social media bookings:
Use segmented ads
The most effective way to catch clients' attention is now to publish ads directly relevant to their lifestyle and the products they want to consume, so:
Work out the 3 types of clients who visit your business the most, or those you want to reach.

Publish ads for each group that use images, videos and text to really sell what each type of client loves about your business. 

Add direct booking buttons - and prepare to receive constant bookings. 
The key is to carefully segment the clients Facebook and Instagram will show these ads to (likes, preferences, location and social data) and for the ad to be absolutely irresistible. 
Include calls to action in your posts
Asking clients to book is pretty basic, although we think it can sometimes seem too direct. 
So, when designing your posting schedule, make sure to include at least 3 posts per week aimed at attracting bookings with text encouraging this. 
Posting "tutorial"-type content that shows clients how they can easily book a table on your social media works well. This way, they'll also remember that they can. 

TripAdvisor
One of the most effective ways to increase bookings in the digital world is to have a good online reputation and reviews. We are all well aware that TripAdvisor is currently the most influential platform for this. 
So, as well as having a good restaurant profile on TripAdvisor with a booking button, we suggest you try the most recent innovation:
The TripAdvisor reviews centre, which allows you to manage reviews on different digital platforms like Facebook, Instagram, Google and TheFork all in one place. 
This step forward means you can reply effectively and in a more tailored way to every review you get and interact better with clients to create a fantastic image of your business which will encourage people to book. 
This also gives you the opportunity to notice consumer trends in client feedback so you can offer exactly what they want. 
Click here to access this service.
 
TripAdvisor also offers other solutions to help restaurants wanting to increase bookings. These include TripAdvisor Premium, which allows you to nicely tailor your restaurant profile, and TripAdvisor Ads, which makes you stand out from the crowd. 
Click here to try these services

TheFork
Although we've put ourselves last in this article, we're delighted to tell you that we're actually one of the most-used platforms in much of the digital world for booking a restaurant table. Yes, we're a key tool for increasing bookings and are pleased to help restaurateurs in this way. 
TheFork and TheFork Manager offer a wide range of functions that can help you boost your reservations. We especially recommend that you make the most of the following:
Discounts
These are our linchpin for increasing bookings. Offer discounts on your TheFork profile menu and play with booking availability to suit your occupancy rates. 
Festivals
Throughout the year, we arrange events and festivals with great client promotions. We put a lot of effort into advertising these, with digital, TV and press campaigns to help restaurants increase their visibility and bookings. Contact your TheFork advisor to be updated about and take part in all these events. 
Of course, if your restaurant isn't on TheFork yet, you're just a click away from making it happen. 
Thank you for reading this content specially prepared by us to support your business with its profitability. We hope the information is useful and bookings come flooding in. Yes!