Bet on Takeaway to easily boost your restaurant revenue!
Published 06.09.2020 - Last update 06.12.2020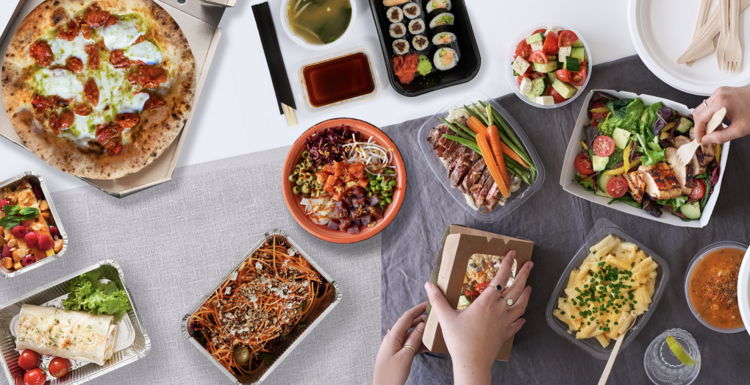 A new free feature that will help your restaurant get back on track!
During Covid-19, a lot of our restaurant partners offered their clients Takeaway and Delivery services, in the hope of providing a new source of revenue. While restaurants were closed, our teams supported restaurant owners working with TheFork by enabling them to offer delivery to their clients with a mention directly on their restaurant page. 
Now that restaurants have reopened,TheFork will continue to offer restaurant owners the possibility to do Takeaway thanks to a new free feature available on EasyPreOrders.
Discover how to generate additional restaurant revenue thanks to Takeaway
A survey led by TheFork showed that before covid, only 18% of our restaurant partners offered Takeaway service, 30% explored it during covid and 61%of them were eager to keep on offering this service to their clients after covid 19. Based on this and on the fact that demand on the Takeaway market remains high, TheFork has decided to work with EasyPreOrders to provide restaurant partners an easy & free tool to implement Takeaway and boost their revenue.
What's in it for your restaurant?
TheFork teams are always committed to help restaurant owners get back on track and we believe that using the Takeaway feature will help them generate extra revenue.
In addition, using EasyPreOrders free feature to offer your clients Takeaway service enables you to both tackle restaurant capacity constraints due to covid 19 and counterbalance lower demand. 

To make it short, EasyPreOrders' Takeaway tool is:
A free* service offered by TheFork to support restaurant business

A simple tool to use and manage thanks to track orders, instant payment and 100% responsive Web App

A convenient option for both restaurant and users

A lever to increase your revenue visible on your website, social networks,tripadvisor and google listing


How can I benefit from this Takeaway feature for my restaurant?
Already working with TheFork?
Just reach out to your account manager who will create your restaurant account on EasyPreOrders. You will then be able to set up your Takeaway menu in a few clicks.
Not yet TheFork restaurant partner?
Don't worry! You will be able to join our restaurant community in  just a few steps. You can start by completing this form and our experts will contact you to activate all options in your account.

You want to make the most of EasyPreOrders?
From your EasyPreOrders account, you will also be able to set up delivery service if you are equipped for it, another great & easy feature to help you boost your restaurant revenue.
* At TheFork, we are offering you the setup fees and transaction fees, you can find more information about the stripe commissions, our payment provider, on their website