5 tips on TheFork Manager to boost and optimize your restaurant occupancy
Published 06.25.2021 - Last update 07.06.2021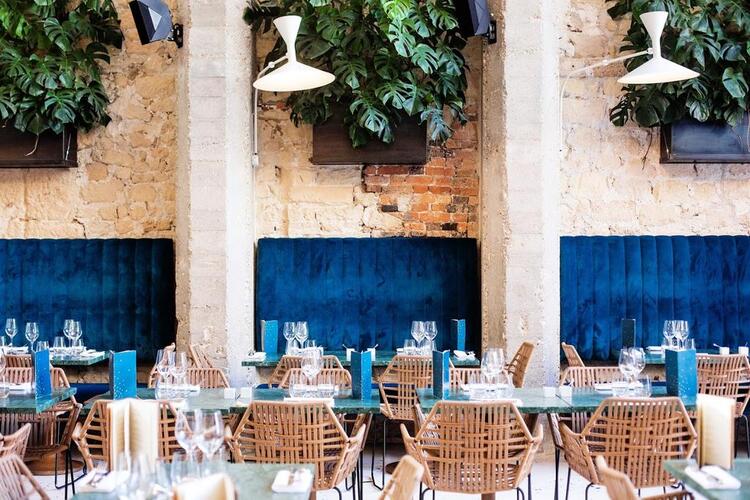 Discover key features on TheFork Manager to increase your restaurant occupancy 
Throughout your restaurant journey, increasing your occupancy is a major concern especially today after the pandemic we just went through. It is not easy to increase the occupancy on a daily basis as every service is never the same. TheFork Manager is therefore giving you some tips to keep tables fully occupied. Thanks to these tips it will become easier for your management to have an occupancy beyond your expectation! 
Use a virtual floor plan to optimize your restaurant occupancy
You would like to optimize your table occupancy but you don't really know how? TheFork Manager is helping you design the best floor plan possible according to your space and availability. It's important to organize reservations based on tables and times, so having a virtual floor plan will improve your restaurant management in many ways. Indeed,  it will allow you to manage and change all reservations in real time so you have better control.
Manage your availabilities in live to leave no empty tables
Another way to attain excessive occupancy is to create a demand with your online reservation availability. For instance, if it's hassle filling tables on Monday nights, Why not offer a 30% special offer on your TheFork profile so you can increase your occupancy when it's harder to fill tables! Same thing applies when it's not the best season for restaurants, for example in early January. This is a very powerful way to adjust your empty tables in your favor and get your potential diner's interest. 
Using TheFork to manage your availability is also 100% manageable as  you have full control over when your online bookings are open or closed. So it's really dependant on your needs as  you can set the number of covers available for online booking.
Activate a waiting list so you don't lose any clients
What happens if those last techniques bring you even more reservations than tables? Don't lose these potential diners! With TheFork you could prompt a virtual ready listing that allows clients to join up to acquire word whilst the restaurant has tables to be available again. It's a great function for restaurants and clients! Restaurants can therefore make the maximum of all of the reservations they acquire, and the clients have a better chance of consuming withinside the restaurant they choose.
Reduce no-show to avoid empty tables

We recommend you take full advantage of these tips to prevent you from having no shows. With TheFork Manager, you can activate an automatic reminder and a mass SMS reconfirmation for reservations to reduce no-shows by forgetful customers as much as possible. This way, you're always guaranteed 100% occupancy and you can increase customer engagement with the restaurant.
Determine the average time 
Once you enter on TheFork Manager the number of diners you will serve during your service, TheFork calculates how long a shift will take. This will help you to anticipate your shift in order to optimize it and will support your team in their shift management and organisation. 
It's one thing to bring customers to your restaurant but it's another to bring them back ! 
In addition to boosting and optimizing your restaurant occupancy, don't forget to make  your diners feel special so they become loyal to the restaurant and come back. 
You can try creating loyalty cards for your repeat customers and offer them as many discounts possible. This is especially the case if you are a restaurant that, for instance, receives workers at noon or if you hold after-work events. You can also take the best of TheFork with the Yums loyalty program so you retain your diners within TheFork.  
You're not working with TheFork yet ?
If you want to boost your bookings, Try out our PRO version now