Discover 3 key Covid compliant features to support your restaurant's reopening
06.12.2020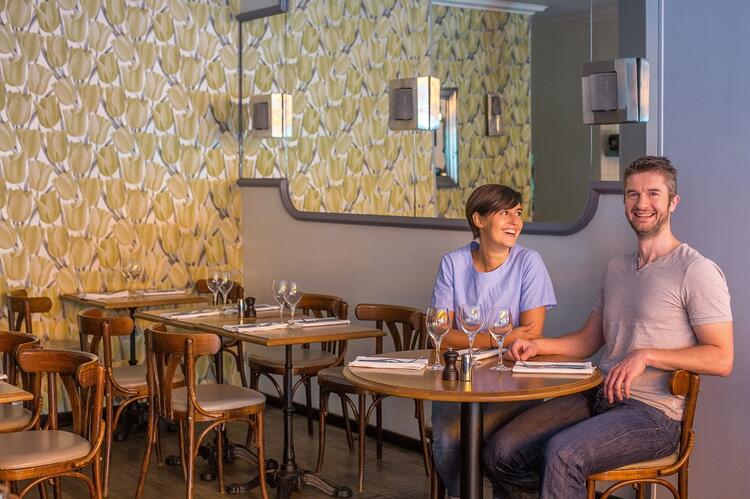 New features by TheFork to support restaurant reopening post Covid-19
TheFork puts it cutting-edge technology at the service of diners and restaurants, offering a new set of features to respond to the post-covid new challenges
As of the announcement of the reopening of restaurants , TheFork, reopened bookings on its application and website, to support restaurants and meet diners' expectations, impatient to come back to their favorite restaurants. First booking trends are encouraging and in that context, to support, accelerate and secure the reopening of restaurants, The Fork has developed new features on TheFork Manager to help restaurants adapt to the new health & safety standards while reassuring users and allowing them to enjoy pleasant gastronomic experiences.
Make the most of the 3 new features available to support your restaurant
Anti-COVID restaurants' security measures display
To ensure the best reopening, it is essential today for restaurateurs to reassure their customers : 74%* respondents declare that it is either "crucial" or "very important" to be informed about the health protocols implemented by restaurants. Therefore, from today, restaurateurs can share the measures they put in place and display it on their TheFork's profile page. The list is compliant with the checklist of the Italian Federation of Public Exercises [localize]. Thus, users can now see - through TheFork app and website - what preventive measures the restaurant has implemented.  The community, as always, through the reviews can then leave comments on their experience.
Seating preferences 
As the possibility of reserving outdoor tables is becoming increasingly important (59%)*, this new feature will allow guests to choose where they would like to be seated in the restaurant. The feature will automatically assign those reservations in the right areas (Inside, Terrasse, etc.)  and on the right tables (Standard, Tall, Low etc.) on the restaurant floor plan, an essential feature for managing social distance and preparing teams to maximize the availability of tables.
Take-away free feature
As restaurants need to reduce their capacity to comply with safety measures, TheFork, in addition to the existing services that allows restaurants  to maximize the occupancy by time slot, is introducing a new solution : the Take-away service. The  survey**led by TheFork showed that before COVID-19, only 18% of our restaurant partners offered Takeaway service, 30% explored it during covid and 61%of them were eager to keep on offering this service to their clients. Based on this and to continue to support restaurants during this difficult period, TheFork launched a partnership with EasyPreOrders platform to provide restaurants an easy & free tool to implement Takeaway and boost their revenue. This tool, that restaurants have to integrate directly on their websites, allows them to track orders and receive instant payment for orders on delivery and takeaway. 
Not part of our restaurant community yet? It's the perfect time to join us! Click here and obtain key features that will help you optimise your restaurant management.