What should I do if I have an unhappy customer?
Published 07.11.2019 - Last update 07.25.2019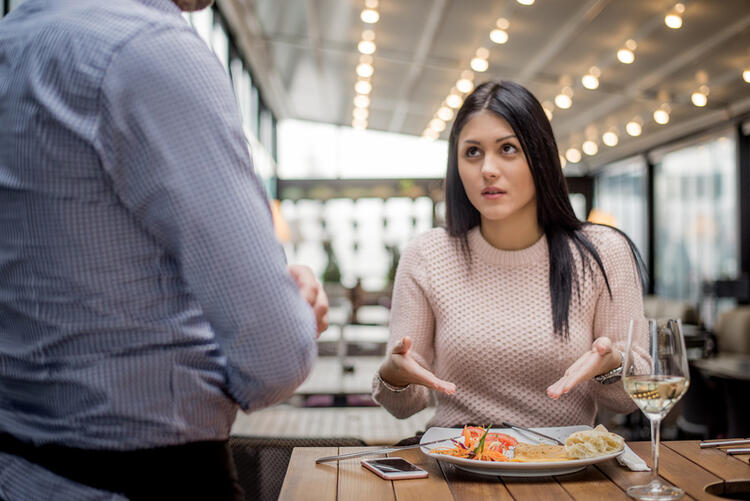 As a restaurant owner, customer satisfaction is one of your top priorities. And it's for a very good reason: you can't run a successful business without your customers You may only be one forgotten order, too long of a wait or a stressful moment away from an unhappy customer. In order to adequately deal with an unhappy customer, it's extremely important to show patience and professionalism. Otherwise, you put yourself at risk of losing a loyal customer and thus building a bad reputation for yourself.
How should I deal with a dissatisfied customer in my restaurant?
Here are 5 of TheFork's tips to help you deal with this particularly difficult situation:

Listen
When one of your customers encounters a problem in your restaurant, the best thing to do is first listen to them and show empathy. In order to do so, ask them to calmly explain their problem to you, and don't interrupt. Then, go through the key elements again, not only to reassure them and show them that you have listened and understood, but also to identify the problem and figure out potential solutions.

Apologise
Show your customer that you're understanding of the situation, and apologise if you or your employees are at fault. For this to go well, it's vital that you put your ego aside, take a step back, and put yourself in your customer's shoes. It's especially important not to blame them for the situation, just try to make things right.

Transparency
One negative experience at the restaurant can lead to a loss of trust, so your top priority is to do everything in your power to win back your customer, and to regain their trust in your establishment. In order to recover their trust, you'll have to show honesty.
Firstly, you can give them a short explanation of the reasons for the problem, but be sure to keep it brief. Don't bore your customer with problems you're having at the restaurant, act! That's the most important thing in your customer's eyes. Underline how rare it is to have such an issue in your restaurant and be honest as to what you're going to do to fix the problem. Don't make empty promises, only promises you can keep.

Attitude
Your attitude is essential whatever the situation, you have to remain pleasant and professional, for two specific reasons:
There's nothing like a positive and reassuring posture to brighten the mood of a disappointed customer. Don't dig your heels in, you'll only make it worse.
Other customers could be watching your encounter, so it's always better to come across as a real pro.
If after all of your efforts your customer isn't calming down and starts raising their voice, keep your cool and speak calmly to
defuse tension
.

Solutions
If your restaurant is in fact responsible for the situation, you can offer your customer a goodwill gesture such as a special offer, a different dish or even a free dessert. The solution must be adapted and carefully chosen according to the mistake made and the extent of your customer's unhappiness.
Finally, ask them if they are satisfied with the suggested solution and thank them for their understanding. That way your customer will in all likelihood leave with a smile on their face. This will allow you to end on a more positive note and will strengthen your customer's trust.
Sometimes unhappy customers may talk about their bad experiences on your restaurant's TheFork and Tripadvisor pages. To find out how to respond to negative comments left online, click here!
We hope that these 5 tips will help you to deal with your customer complaints in the best possible way and to adopt the right attitude when you're faced with a difficult situation!