Responding to a positive or negative review: why it's important
06.17.2019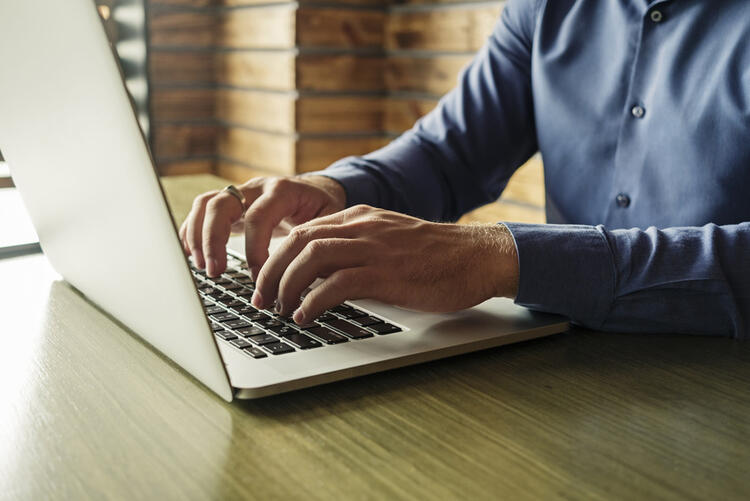 Today, e-reputation is a real influence on success in the restaurant sector, and review sites have replaced word-of-mouth and culinary guides. The reviews left by your customers on your TheFork and TripAdvisor pages are visible to everyone, and that is why they require your full attention. Reviews, considered the online equivalent of word-of-mouth, have a significant impact on consumer choice. Internet users essentially rely on the experiences of other customers when they cannot decide between several restaurants. But e-reputation is a double-edged sword: while the positive comments can attract many customers to your establishment, on the opposite side, a few negative comments and you risk losing them.
In order to maintain the satisfaction of your customers, we advise you to answer all the comments, not just the negative ones. Why? Because if you answer only the negative reviews, you will give the impression that these comments are more important, and you are not bothered about thanking the customers who leave positive reviews and who promote your restaurant. Plus, this would mean that your customers should post more negative reviews if they would like a response from you.
You can understand that it is important that you answer all the comments left on your TheFork and TripAdvisor pages, whether positive or negative.
Why respond to reviews on your restaurant?
Replying to comments is a good way to monitor the image of your restaurant. It is therefore necessary that you see the reviews in the right light to take advantage of the criticism left by the internet users. Below are 5 good reasons to respond to reviews on your restaurant:
The reactivity and transparency of restaurant owners is very much appreciated by internet users. A restaurant owner who responds to the reviews left by their customers will generate more sympathy from internet users than those who do not attach any importance to them.
If the customer has taken the time to leave a review on your restaurant page, it is only appropriate that you take a little of yours to return the favor. Responding to the reviews of your customers encourages them to come back to your restaurant.
By responding to your customers, you show them that you are listening and that you care about their satisfaction.
This allows you to create a bond, and thus increase trust and familiarity with your customers.
Responding to comments can become an asset in the organic referencing of your restaurant. Basically, both the reviews and the answers appear in search engine results, so take advantage of it in the SEO for your restaurant! It could not be simpler: just mention the name of your establishment and add the words or adjectives that you want to associate with the name of your restaurant.
How should you respond to reviews?
TheFork has some tips for you on how to best respond to comments. The basic rules for responding to your customer reviews are:

Do not wait too long to answer, it is essential that you show your customers, past, present and future, that you are responsive.

Start by thanking your customer, whatever the nature of their comment! Whether the customer is satisfied or not, they still took their time to give a review of your establishment. If this is a positive review, thank them for their feedback. If it is a negative review, thank them nevertheless for visiting you.

When a customer posts a positive review, it has a positive impact on your restaurant. Show them that it is important to you, without going over the top.

Avoid ready-made answers, your customers will appreciate a personal response more. Copy-paste is discouraged, this may annoy your hitherto satisfied customers. Mention the customer's first name or pseudonym and sign your name to personalize your message and create greater familiarity with your clientele.

In the same way, let your customer know that you are interested in their comment by referring to its content in your response.

Pay attention to spelling, grammar and syntax. A clear, well-constructed and correctly written response will hold more weight.

Adopt a professional, courteous and calm attitude in all circumstances. It is important that you convey a good image of your restaurant.

If a customer is satisfied, take advantage of it to promote your upcoming events and encourage them to return.
How do you counter a negative review?
Do you have negative reviews on your TripAdvisor or TheFork page and do not know how to react? Here are our tips for responding correctly to a negative review:

We must consider the possibility of negative reviews and anticipate them beforehand. After all, you cannot please everyone!

Do not create a debate, it will create a bad image of you and could attract the attention of internet users to this negative criticism.

Stay calm and do not let your negative emotions get the better of you, if an unpleasant comment annoys you, it is better to wait a little before answering, so as not to respond to your customers whilst wound up.

Show some good faith. A dissatisfied customer is a customer who needs to be listened to and understood. Try to repair the situation and, if this is not possible, show them that their comments will be taken into account all the same so that you can improve, apologize and reassure them that this bad experience will not happen again. Responding positively to a negative review is the best way to combat it. You avoid that this customer continues talking about their bad experience with their friends and family.

It is clear that there is no point in responding to a negative review with aggression, it can only damage the reputation of your restaurant. On the contrary, take the opportunity to highlight the other assets of your restaurant.

If you choose to challenge a negative review because you believe that you are wrongly accused, it is important that you give your version of the facts by giving clear and precise information and that you provide justifications.

Encourage your regulars to leave reviews on your TheFork and TripAdvisor pages. Gathering as many reviews as possible is the best way to fight negative reviews.
Responding to all comments about your restaurant is time-consuming, but definitely worth it! And most importantly, be sure to communicate positive feedback from your customers to your staff so that they know that their efforts have been noticed and to motivate them further.