Do you use the TheFork Manager mobile app ?
Published 01.11.2019 - Last update 02.19.2019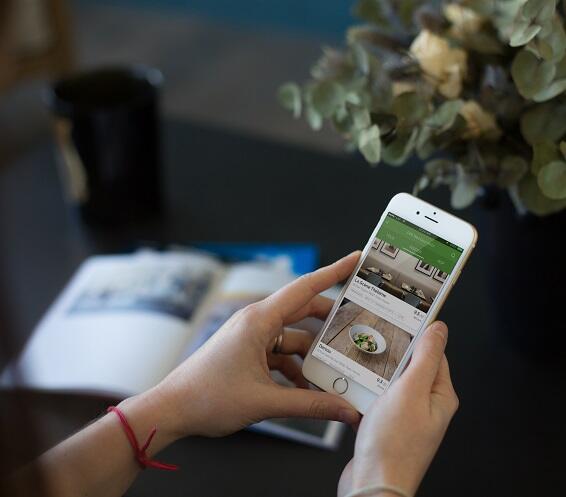 With TheFork Manager mobile app in your pocket, you can manage your reservations in just one click.
Are you a TheFork partner restaurant and TheFork Manager no longer holds any secrets for you?
With our Mobile app you'll always have your reservations book in your pocket!
Download the app now to save time
On the Playstore
On the Appstore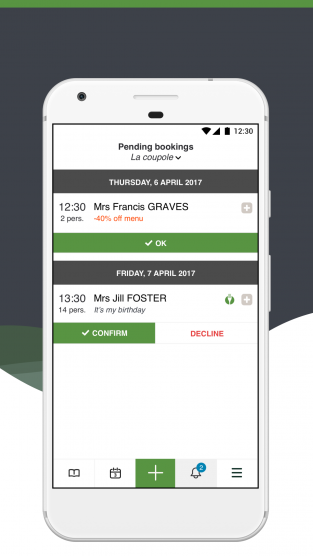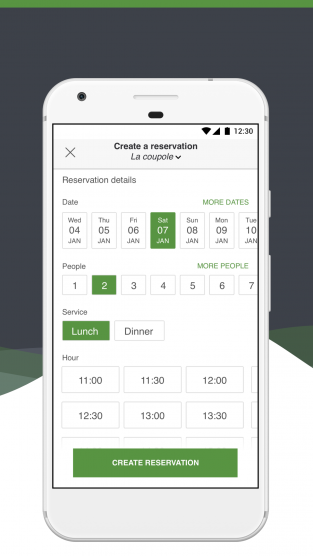 TheFork Manager app is designed for restaurants as a complement to your business software. As simple as a click, it's designed to make your daily life easier and save you time on the management of your restaurant's reservations and services.
Manage your reservations efficiently from your cell phone
With this app, you can manage all your reservations in real time (walk-ins, phone, and online), and also modify existing reservations and add new ones, all with just a few clicks.
Easily contact our support service
Got a problem or a question? Save time by chatting with the support service directly from your app. Our app is constantly evolving to better meet your restaurant's needs, so don't forget to carry out the updates.
Feel free to download your app, to manage your reservations quickly, take new ones, and chat with the support service.