TheFork and American Express announce long-term booking partnership
Published 09.11.2018 - Last update 01.21.2020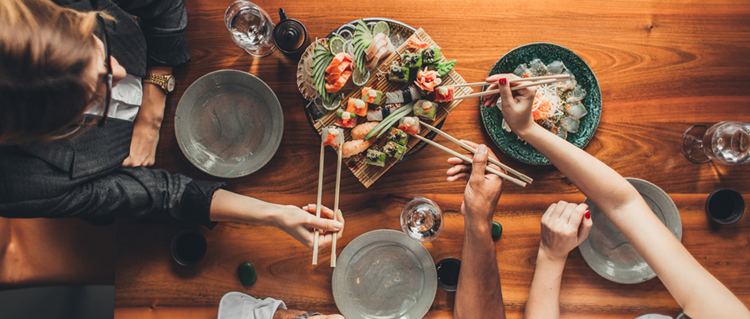 TheFork, Australia's leading online restaurant reservations website, has announced an exclusive long term partnership with American Express Australia. In an Australian first, American Express will be fully integrated across the TheFork booking platform enabling its Card Members to easily identify American Express accepting TheFork restaurants, and make a reservation.
The partnership is a significant win for their partner restaurants. American Express customers are some of Australia's most sought after diners. Their Card Members are invariably the most affluent, premium spending diners that all restaurants should want dining at their business. They are true supporters of the industry and drive significant revenues, particularly through corporate dining.
This partnership will not only benefit TheFork restaurants by attracting more American Express Card Members but also benefits customers as it will make finding American Express friendly restaurants a breeze, it's a symbiotic relationship.
Sian Chadwick, Vice President Global Merchant Services Marketing, American Express Australia says they look forward to driving growth in the Australian dining industry through digital bookings.
"This partnership is a significant opportunity to provide our Merchants with the digital tools to drive more bookings and promote themselves. And it's a great customer experience for our Card Members who want convenient booking options combined with earning rewards for dining out and paying with their American Express Card. This really is a win-win situation for both our Card Members and our dining Merchants.
Chadwick added, 'We have some additional exciting Card Member benefits through our partnership with TheFork that we will be announcing in the near future too."
Data from American Express shows their customers are spending more than ever at Australian restaurants with:
American Express Card Members spent an average of $410 on all restaurant purchases in the month prior, relative to $272 average restaurant spend reported by Australian Non-Card Members*
12.2% growth in American Express transactions across the fine dining sector**
3.8% increase in total American Express spend in the fine dining sector**
TheFork Booking Network continues to expand rapidly and now includes major international and domestic brands such as TripAdvisor, Google, Secure Parking and American Express.