How Michelin-star restaurant Benares Mayfair increased bookings by 20% with TheFork Festival!
04.11.2023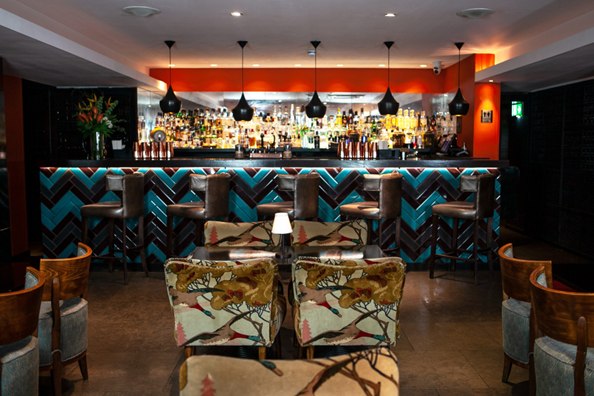 Benares Mayfair is a Michelin-star restaurant located in Berkeley Square, Mayfair - one of London's most esteemed neighbourhoods. Named after India's holy city, Benares Mayfair has established itself as one of the finest Indian restaurants in London. Benares has been partnered with TheFork for over two years, during which time a strong relationship has been built and the team has been able to find success using TheFork's Michelin Special menus and through taking part in TheFork Festival.
Restaurant Profile
Meet our restaurant partners!
Benares' Events Manager has been working at the restaurant for over 17 years and specifically uses TheFork Manager to upload the preset Michelin menus and as a marketing tool to generate more bookings using special offers, whilst also participating in TheFork Festival.
"Benares has been using booking systems for many years, TheFork is extremely user-friendly and allows us to do everything we need to do ourselves, something not possible with the other booking systems we use."
"For instance we had a challenge getting credit card details from customers, but TheFork solved this for us as the platform allows us to send a link for the customer to then fill in their details."
When it comes to generating bookings through TheFork, Benares knows what works best for them:
"The Michelin Special menus bring in a lot of bookings and guests, this is really effective for us and I'm very pleased with the performance.
"They really help get customers through the door and the fact TheFork gives diners the chance to view the menu beforehand is really great. Our other ERBs do not have this option for their users."
Benares say the support received from TheFork is second to none, and the team has been able to build a really strong relationship with their TheFork Account Manager:
"I'd give our Account Manager a 10/10, he is extremely helpful and tries to support us in any way he can. The communication is always quick and any issues I have are always resolved. The support we receive from TheFork team is fantastic, we're all really impressed."
Benares Mayfair regularly participates in TheFork Festival, which it says is brilliant for receiving new guests thanks to the use of special offers, as well as the marketing and media campaign from TheFork:
"TheFork Festival works really well, Benares always participates haven't missed one because they're so effective and we love the new diners we receive. The way TheFork advertises and promotes the Festival to its users is very clever and along with the use of Michelin Special menus, we've been able to find a winning combination to help us generate more bookings, even at lunch and off-peak hours throughout the day."
"You can really tell the money TheFork put into the marketing campaign works, we see up to a 20% increase in bookings during TheFork Festival which we're really happy with and the Michelin Special menus make all the difference."
When asked whether Benares would recommend TheFork to other Michelin-star restaurants, they said:
"Yes, I'd highly recommend TheFork to other Michelin-star restaurants. The service they offer is amazing and Benares receives excellent bookings from them. The platform is very easy to use and the customers who book through TheFork are great. TheFork team is so helpful and I really appreciate the support they provide us. TheFork's marketing tools really make a difference, the offers and Festivals are very effective and absolutely worth taking part in."
Interested in boosting your restaurant reservations and revenue? Click below to get in touch and find out more about TheFork Manager.
Give your restaurant a boost
with our PRO+ version