Seven tips to welcome clients and anticipate their needs
05.27.2021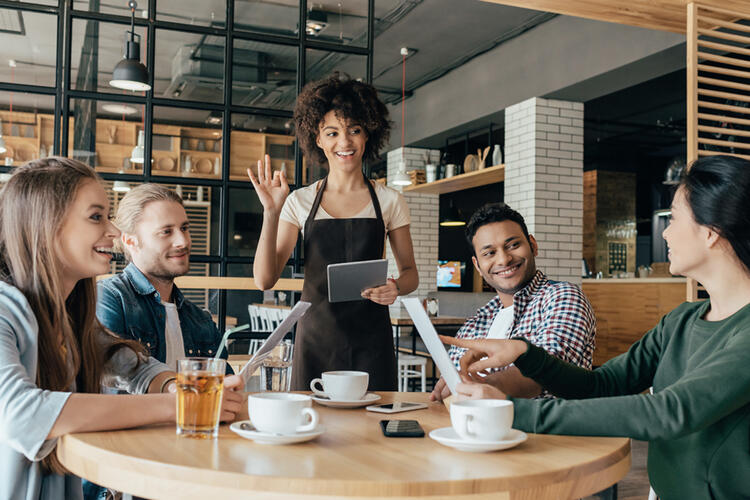 Today we are going to talk about one of the most important moments of the gastronomic experience: welcoming diners And also, an essential skill: anticipating needs. Both things determine whether clients want to visit again and become fans, or if they get a bad feeling about the restaurant as soon as they walk in the door. 
Apply these tips and ensure your restaurant always shines. So be it!
Register your clients' data
A digital database to register and manage client preferences is the most effective way to keep them happy: you can welcome them by name, offer them the table they like and avoid any food allergies or mention your gluten-free options. Does your restaurant have a digital database? If it doesn't, click here to install TheFork Manager now. 
Welcome them personally
This database allows you to define the profiles of the clients that visit most often; you can include their personal food choices and preferences and create protocols to welcome each one, without missing a single, gastronomic detail. Remember that a family with children does not have the same needs as a young couple, or a group of young professionals, or millennials, or even clients with reduced mobility. Each requires a different language, space and products. Providing a personalized service is essential these days. 
Be empathetic and observant
Clients react emotionally, so the team must be attentive to their behaviour and emotions so they can welcome and serve them according to their mood. Bearing this in mind can give you a more human connection, and this will ensure that everything will run smoothly from the beginning. 
Offer incentives if clients have to wait.
When they walk in, you may not have a table for them, or it may not be ready, and they might have to wait a few minutes. This moment is the first impression, and will impact the client in a positive or negative way. Let's just say that it is at this moment that the client decides whether they will return or not, since it can represent an inconvenience. So, have a comfortable space at the reception area, such as a bar for example, with yummy snacks so that they can wait comfortably and give them the Wi-Fi network data so that they can connect.
Send a satisfaction survey
Apart from the database, another way to anticipate needs and know what your clients want, is to send them a survey after visiting your establishment, so they can tell you what their experience was like and you can use that information to improve their next visit. If you have TheFork Manager you can send it from your database, by email or SMS. Our partner restaurants use this resource often as it is very useful. 
Read reviews
To anticipate what clients are going to ask when they visit, read the comments left on all the platforms where you are present and make a systematic record of requests such as, "It would be nice if the rations of this dish were larger", "the music was way too loud", this particular dish needed more salt", "there was no natural sweetener for my coffee", etc. and implement a protocol to make these adjustments. The reviews left about your restaurant on TheFork and TripAdvisor are the perfect source for this information. 
Take advantage of social networks
Ask questions in your Instagram stories, about the service, but especially about the welcome your clients receive when they walk through the door. You can make creative questionnaires to extract more information, such as: "what would be your ideal welcome at a restaurant" with exotic and fun example answers, combined with real information. 
We hope that your clients feels happy in your restaurant, that your welcoming technique is perfect and that you anticipate their needs successfully. We hope that your clients feels happy in your restaurant, that your welcoming technique is perfect and that you anticipate their needs successfully.