Yums Program: 3 Surprising Benefits You Haven't Considered Yet, But Totally Should!
Published 07.14.2023 - Last update 07.14.2023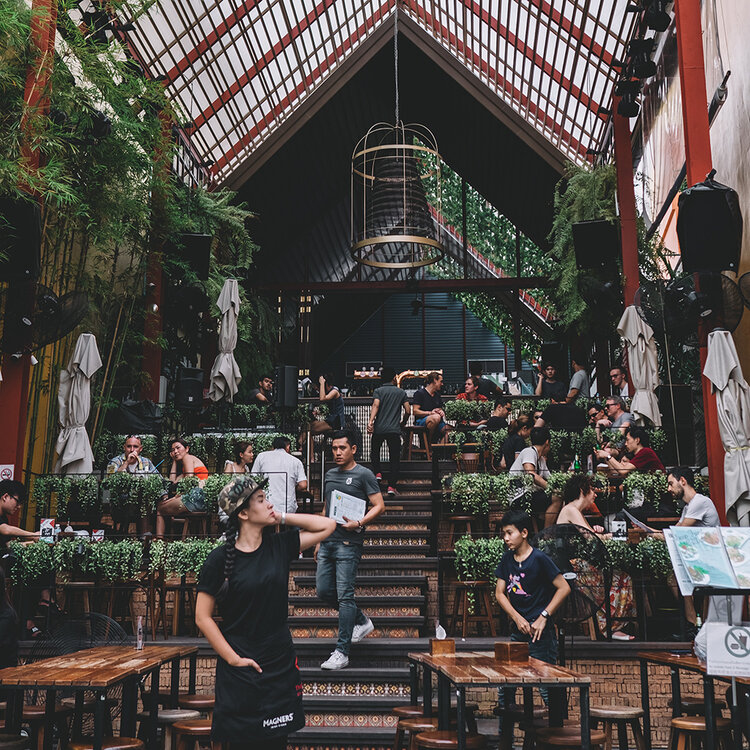 You might have heard about the Yums program. Guests earn Yums points by making reservations, and when they accumulate enough points, they can redeem them for money off their next meals . You can also participate in the program as a DoubleYums restaurant, allowing guests to earn more Yums by booking with you. In a nutshell, the Yums program is a great tool to encourage bookings and bring more guests to your doorstep. That's obvious - but have you ever thought about these other benefits of the Yums program? In this blog, we highlight three things you haven't considered about the Yums program - but will propel your restaurant forward.
Loyal, Loyal, Loyal
The Yums program is called a loyalty program for a reason. Guests who earn enough Yums to redeem their points are the most loyal users and the ones who love dining out the most. By joining this program, these guests can use their hard-earned Yums points at your restaurant. This encourages new guests to give you a try, boosts repeat visitors, and fosters a stronger connection with your guests. It's a win-win situation: guests choose your restaurant over the competition for a special experience, and in turn, you increase visibility to a broad audience on TheFork's website and app.
Try TheFork for free
Are you a restaurant owner who wants to find out more about TheFork or it's Yums program? Let's get in touch.
An Enchanting Dining Experience
Speaking of that special experience, guests who come to spend their Yums and redeem them as loyalty vouchers have more to spend. They will be more inclined to indulge in an extraordinary dining experience that exceeds expectations. Give your guests that extra something, that touch of magic, and you'll reap the rewards! These reservations will be more willing to order that bougie bottle of wine or go ahead and treat themselves to that mouthwatering dessert. Especially if they are treated exceptionally well by your staff. By pampering your guests and making them feel special, you create a lasting impression and build that crucial customer loyalty.
Abundance of Repeat Business
With TheFork's Yums program, repeat business becomes a celebration. Encourage guests to come back time and time again by presenting exclusive Yums offers. Think of discounts, complimentary dishes, or a special menu for loyal Yums members. This tantalises their taste buds and turns your restaurant into a favourite destination. Before you know it, you'll have a constant flow of returning guests who boost your revenue.
How to join...
If you're not yet working with TheFork but the idea of joining the Yums Loyalty Program sound just right for you, leave your details here and we'll be happy to tell you all about it.
If you're already partnering with TheFork and want to get started with the Yums Loyalty Program, our support team is available via live chat in TheFork Manager if you have any questions. Of course, you can also always reach out to your account manager.