Participate in the Yums Loyalty Program to attract more foodies in your restaurant

Yums are loyalty points TheFork users can earn when they book a restaurant on TheFork, either on the mobile App or on the website. They can then exchange their points for loyalty discounts on reservations in a partner restaurant… Which could well be yours!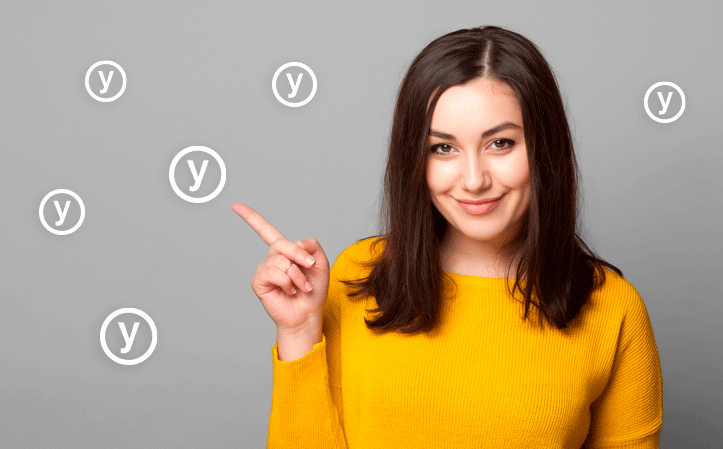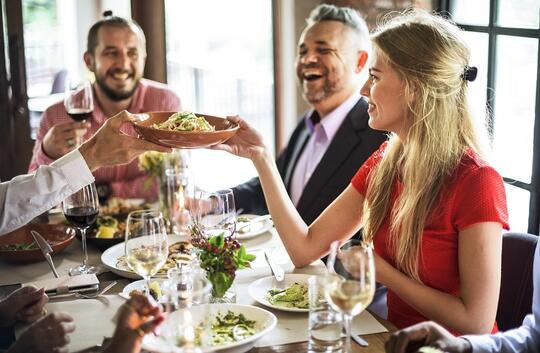 What's in it for restaurant owners?
Participating in the Yums loyalty program will empower restaurant owners to boost their business by:
Getting more reservations through exclusive visibility with dedicated Yums Banners, the Yums section on the App's homepage, emails and push notifications.
Welcoming more and more loyal guests in their restaurant. Users of the Yums program are very regular and very reliable (only 0.4% of no-shows).
Getting the opportunity to retain customers in the long run: 29% of customers return to the same restaurant after a reservation via the loyalty program with an average of 2 visits.*
Co-financing up to 50% of the loyalty discounts, which will be automatically deducted from your TheFork invoice in the following month, so it's a win-win!
Accelerate your business with Yums x2

Discover our new marketing tool to go even further and truly boost your online visibility from 30% up to 50% and bookings up to 50%!*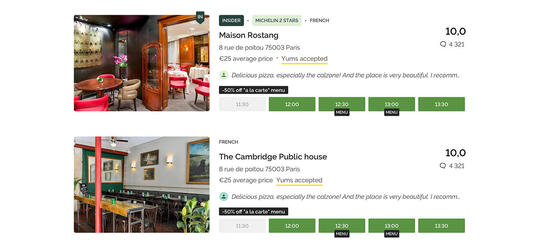 How does it work?

For the user: Foodies will be encouraged to book a table in a participating Restaurant to get extra Loyalty points, called Yums.When a user books a table at a participating restaurant, they get 200 Yums instead of 100. 
Double YUMS badge
Display banners
Dedicated Yums x2 selection on TheFork Website & App
Dedicated Newsletters sent to users
Why should you participate in Yums x2?


To stand out from your competition
To gain greater visibility
To accelerate your revenue
To get immediate results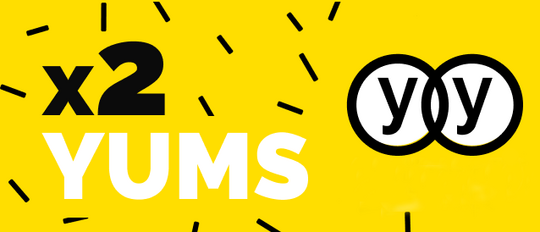 What about pricing?

As a restaurant, since you will benefit from greater visibility and a huge revenue boost, TheFork will ask you an extra investment (extra commission) for every booking your get from TheFork owned channels.