The best bartender to attract clients to the restaurant
10.08.2018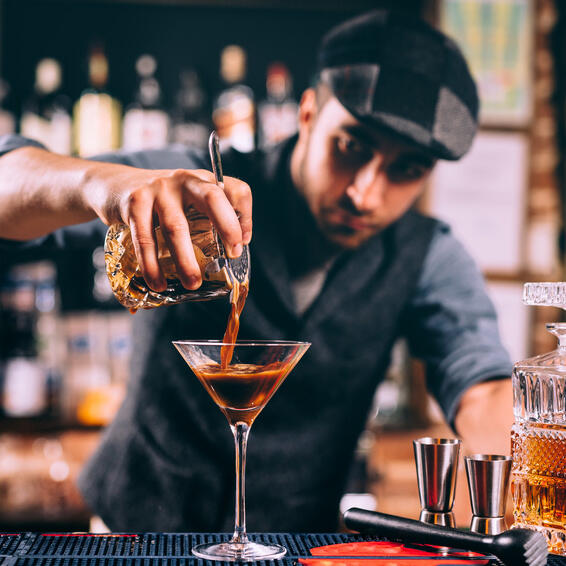 There is a person in the restaurant that can attract clients through magic. We don't mean the kind of magic that involves pulling a bunny out of a hat, although their work also involves a lot of performance. We're talking about the bartender, a person with great influence on restaurant's reputation in today's highly-skilled world.
The bartender as a serious and fastidious man serving classic drinks for a few "regular customers" from behind the bar is very outdated. Today, making cocktails has become an entire field with a the name of its own: Mixology, and it includes all kinds of men and women. In addition to preparing the most creative cocktails and drinks, these bartenders also participate in competitions and have become a key part of restaurants' appeal to clients.
What is the main goal of a bartender?
Beyond increasing sales or receiving the best tips, the bartender's real goal is to "keep the client coming back again", inspire loyalty with a product that complements the meal, and become the face of the business.
This is such an important role that below, we will go over the main characteristics that a good bartender needs:

Constant training
Bartending has become a prestigious profession in our field. Preparing delicious cocktails and beverages is an art, especially when it's done in a restaurant, where there are so many variables to take into account. That is why it is very important for bartenders to have been trained in their field and to take the initiative to continue training, learn the trends, hip new ingredients and recipes, the best techniques, etc. Their job is much more than just serving drinks from behind the bar, but it's a multifaceted position.
Charm and empathy
These are people with a great capacity for listening to clients, communicating with them, knowing exactly what they want,and creating their beverages in a spectacular way to leave them amazed. Today's clients want restaurants to offer them experiences, surprise them, make them feel special, and of course have interesting things to share on social media. The bartender is the perfect person to satisfy all these needs, using their "power" to please and charm the clientele. It is also fundamental that they know how to relate to the diners, understand them, and add a truly human touch to the interactions.
Creativity and dynamism
Creativity is what creates the magic of mixology. A good bartender knows how to create real works of art with their ingredients, mixing drinks that are irresistible to both the palate and the eyes, as well as to create the perfect pairings. They should also be dynamic people who can adapt to each client's tone. Who know when a client is willing to wait for a cocktail and when they aren't. When to take their time putting on a show or when to pour a high quality drink in a matter of minutes.
Care for the details
The bar is the bartender's stage, the place where they can make the most of their talent and thrill their clients/spectators. What does this mean? Well, that an indispensable characteristic of the best bartenders is their extreme attention to detail . They should know how to use all of their tools and ingredients in an organized and meticulous fashion, making each one shine. The bar tends to be a small space with "nowhere to hide", so it is important to always take great care of every detail.
Administrative capacity
Of course, the bartender needs to know how to manage the restaurant's resources, understand and manage the stock correctly adapt it to the budget, proactively organize the restocking of products, and maintain good relationships with suppliers, etc. Their job is to charm, yes, but restaurants are a business where the numbers also important. A good bartender understands these processes and works hand in hand with the rest of the team.
They also manage digital tools like management software TheFork Manager), so they can register the client's contact details and preferences, and analyze this information to promote customer loyalty.
With all these elements, the bartender can be an important figure in the restaurant's marketing plan, because...
social media loves mixology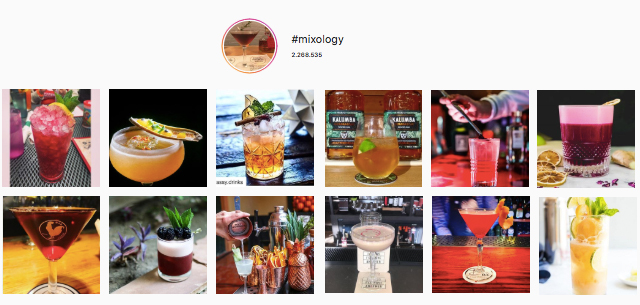 Just do a basic Instagram search, you'll find millions of posts. Cocktails are among the products clients most enjoy sharing on their social media, and bartenders and their art have a special place here. And there are so many things behind the bar that can make for interesting marketing content for the restaurant ! The history of the recipes, the mixing show, the surprising, visual results, and of course: the artist's personality. So include posts, stories, videos, invite foodie influencers, and host events around this part of the business to enhance the restaurant's digital reputation.
Looking for a wizard to charm your clients from behind the bar? Don't hesitate! And make sure they have these qualities when you hire them. It's worth it.