Prepare your restaurant for TheFork Summer with our Readiness Checklist
06.27.2022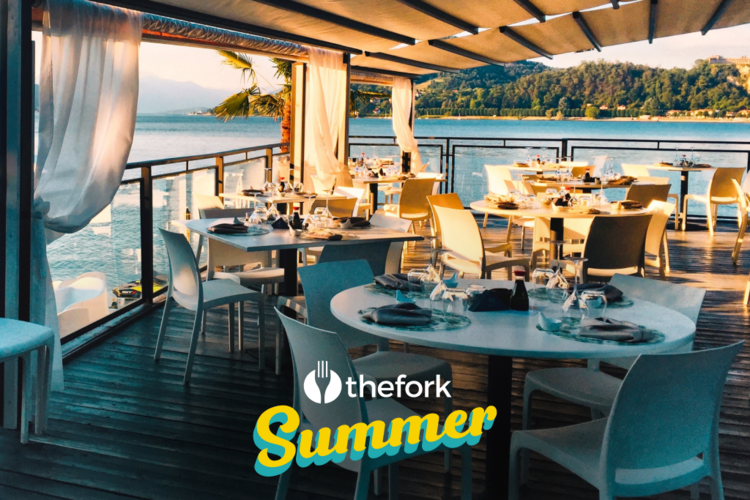 TheFork Summer is coming soon, which means that it's time to freshen up and prepare your restaurant to receive new diners and create the perfect Summer gastronomic experience. 
We can tell you that this summer is going to be BIG! For the first time, TheFork Summer will arrive to boost your bookings and welcome travelers from all over the world. From July 1st to September 4th TheFork participants will offer 50% discount to attract more diners. 
That's why we know Summer is THE season…
🌍 Tourism is expected to increase this year 
📈 Restaurant bookings raise +16%* in summer 
✈️ International tourists bookings have increased +71%** since 2019
💥 Restaurants applying discounts can multiply their bookings x7.7 times!***
TheFork Summer is a huge opportunity to make the best of the season by boosting your occupancy and increasing your visibility. That's why we have prepared a checklist to help you ensure that your restaurant is all set to welcome new diners. 
Enroll in TheFork Summer
Boost your visibility & multiply your bookings
Do you have everything ready at your restaurant? Make sure that you tick all the items below of TheFork Summer Restaurant Readiness Checklist and prepare to welcome new diners ready to dine with 50% off.
✔️ Refresh your restaurant pictures 
There is a reason why it's said that a picture is worth a thousand words. Make sure that your restaurant's pictures are up-to-date and they are of good quality. Capture images that display clearly the ambiance of the restaurant and also your best culinary creations. Images are always one of the main drivers of a diner's decision and that's why it deserves special attention. Take the camera and be ready to showcase your restaurant at TheFork Summer! 
✔️Spotlight Your Menu
TheFork Summer will be a perfect occasion to innovate and add new and seasonal creations to your menu. Also, you can spotlight some of your top-selling dishes at the top of your menu page to draw diners as soon as they arrive on your page. New creations and top love dishes will attract more diners to your restaurant, and even more if they can enjoy 50% discounts. Last but not least, adapt your menu to the main international languages to help diners from other countries to create a better experience. 
✔️Update Restaurant Hours
Make sure your restaurant openings hours and availability are up to date. This way, there will be no room for doubts and it will be easy for your diners to book in advance. 
 ✔️Manage your E-reputation 
Be sure to respond to all your guests' reviews, both negative and positive, and showcase your excellent customer service to new and curious diners.
 ✔️Anticipate food supply 
Work closely with your suppliers and pay attention to supply needs to better anticipate them as demand increases. Ensure as well that you have all the equipment you need to keep food in good condition under high temperatures. 
✔️Train and take care of your staff 
Ensure that your staff is well trained and prepared for the season. Bear in mind the high temperatures and the stress they might face, so make sure they have everything they need to be comfortable during their shifts. In addition, make sure that your staff is aware of your participation in TheFork Summer, has access to TheFork manager, and knows how to spot a client that has booked with the special offer. 
✔️Prepare for international diners
You need to remember that summer is the travelling season par excellence. That's why you need to be ready to receive diners that don't speak your language. Ciao or Hola is good to know but it won't be enough during this period.  Ensure that your staff is ready to welcome everyone by providing them some online tools, courses or key sentences to use when serving. 
If you tick all the boxes on the list and your restaurant is ready to amaze new diners, you can let everyone know that your restaurant will be on TheFork Summer. Light the cookers, spread the tablecloths and prepare the "open" sign to welcome new diners offering the best dining deal of summer! ☀️
* Country Booking Evolution 
** Smart Supply - Tourism Analysis  March 2022 - Share of Tourist Bookings
 *** Special Offers Impact - TF Analysis   June 2021, FR/IT/SP scope, -20% to -50% SO