Discover how the future of restaurants will be
Published 12.04.2019 - Last update 12.04.2019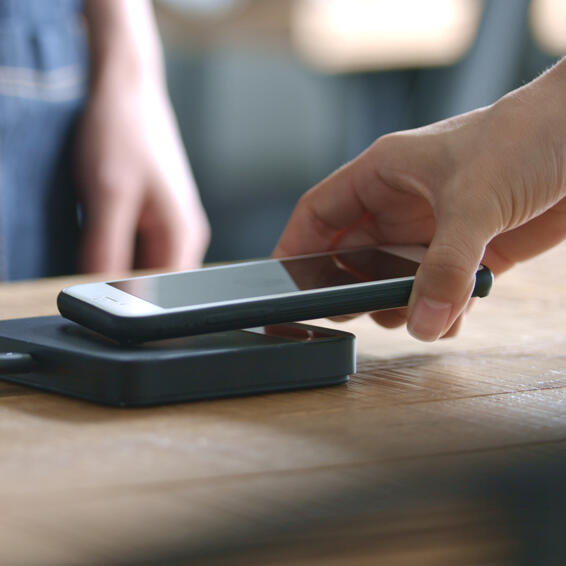 Have you thought about what the future of restaurants will hold over, e.g., the next 10 years? It is an important topic in this age of great social movements and constant changes in consumption habits.
We find it a passionate topic that also poses a challenge, which is why we have prepared a summary with the most expected trends in the restaurant industry and share it with you so that your business can be prepared for the future.
Teleporting in 3, 2, 1...

Entrepreneurship
The refinement of the restaurant industry as a business for the five senses, offering more creative and complete experiences, will make more entrepreneurs enthusiastic about our industry, which will admittedly increase competition, but it will also bring more innovations and forms of service. Let's say that this growth is good because we will have more resources and creation options, satisfy customers and increase our profits.
Technology
In the future, restaurants will have recurring technical solutions in their day-to-day administration.

It will be commonplace for restaurants to have mobile payment terminals on the table and for customers to pay with their mobile devices. For our part, we are actually developing TheFork Pay so that customers that reserve through our reservation system can also pay their bill on the same platform. It is a development that we hope to tell you about soon.

Tablets, screens, menus, and digital tables will help to win over customer loyalty, providing them with augmented reality experiences with food, the restaurant and with games and interaction.

Functional robots will assume minor mechanical tasks that will allow staff to focus more on the quality of the food and on creativity to satisfy diners.

Restaurant management technology will provide more centralized tools that are focused on maximizing resource savings, managing costs and expenses, and administrating services so that restaurateurs can focus on the customer experience.
Accordingly, our software TheFork Manager now allows you to centralize all customer reservations and billing data in a single system to simplify the day-to-day administration of our affiliated restaurants. It is a technology that we will continue to improve towards the future.
Click here to get it now.
Sustainability
Philosophically and structurally speaking, restaurants will have an environmentally friendly and sustainable design.

Of course, the environmental crisis is and will increasingly be a priority, which is why in addition to raising environmental awareness among restaurant managers, governments will also impose measures to reduce the restaurant industry's ecological footprint - which is not a small one - to the greatest extent possible.

We will use sustainable devices and energy systems as well as methods to habitually save, recycle, and reuse resources. Plastic or polystyrene instruments will also disappear.
Transparency
The business philosophy and honesty of restaurants will be a priority.

For customers, their method of eating and consuming will be a way to demonstrate their commitment to social and environmental causes and to new life philosophies. To that end, information transparency for each restaurant will be one of the main factors when choosing them.

The more authentic the restaurant's communication and management, the more possibilities they will have to fill their tables with truly satisfied customers. Information such as suppliers, types of raw materials, cooking methods, salaries and corporate performance will also be public knowledge.
Healthy food with a social commitment.
Customers will generally demand healthy food from restaurants.

Sugars and processed products will see increasingly less consumption, which is why restaurants will serve foods made with fresh, locally sourced, environmentally friendly ingredients more frequently than they do so now.

Real food or realfooding will become the predominant trend, where it will no longer be a fad but rather a common form of consumption. The majority of restaurants will have food and drinks made with natural products on their menus.

Restaurants will also have greater flexibility in creating personalized dishes according to each customer's needs and variables such as allergies, diets, more beneficial foods for everyone, etc.

And, of course, vegan dishes, animal-sourced proteins and fermented products will become a stable in the restaurant menus of the future.
Meal and dining room format
We will also see changes in the way people consume in restaurants.

Eating better and less will be the norm, which is why we will tailor our offerings to it. It is a response to changes in habits, because the more aware we become about excess consumption and its impact on the planet, the more we will reduce food requirements and amounts to focus on the quality of what we eat.

The classic menu consisting of 3 dishes, coffee and bread will not be the only winning formula in the restaurant industry, since it will likewise be common to have a 2-plate menu - e.g., an entree and a main course or main course and dessert - and the shared dish format will grow. Dining times will also change, and kitchens will have a more flexible schedule to serve their offerings.

The dining room will also see changes. In the future, restaurants will serve more people who dine alone, which is why we will see dining rooms with more tables for one person and customer service for this type of customer will be the norm.
Delivery
Serving takeout food will also be commonplace.

In fact, restaurants will have a delivery service included in their regular tasks as well as resources to package the food in their own image. A hybrid business model.

In the future, people will increase their consumption of pre-cooked products and they will order them at home, from their cars, in the office, at a park while they relax, etc. It will be a truly latent requirement, and restaurants will adapt themselves to this trend, even by having their own app.
Marketing
Now let's move on to creating marketing strategies for various types of potential customers and focus more on those that are geographically closer.

We will invest more in ads created for each type of customer and with local segmentation, targeting customers that live, work or frequently visit the area, neighborhood, or city where the restaurant is located.

The reputation of restaurants will depend on their common sense. Customers will identify more with restaurants whose image is tailored to empathy, the inclusion of groups and mutual support over restaurants whose image does not reflect the above.
Data usage
Like in virtually every industry, customer information will also be worth gold in the restaurant industry.

Using this data, we will create offers that are tailored to every moment. We will know about the type of customer who visits us every day and across all business hours, and we will be able to tailor our offerings and sales strategies to each specific case to produce our profits and consistently be cost-effective.
It will be normal for the waiter to know the customer upon arrival, be familiar with their usual orders and then serve them accordingly.
Therefore, collecting data through databases, marketing strategies, etc. will be one of our most recurring and necessary practices for our day-to-day operations. The use of this data is also regulated, so we will use it in a controlled and responsible manner.
Alliances among industries
Another method that restaurants will regularly use is to deliver authentic experiences via alliances with other businesses. In the future, a spa and a restaurant can offer a relaxation and tasting experience. A museum and a restaurant can join forces so that customers can eat and enjoy art. A theater company and a restaurant can create a multi-sensory show to learn about the origin of wine.
Did you enjoy this trip through time?
If so, we urge you to live this future now and implement the changes and the best strategies for your business based on all the information that is current as of now. That way, we can prepare ourselves together to offer the best potential in our sector that we know of so far, for our individual and collective benefit.
Let the future come!