How to get clients for your restaurant with local events
10.17.2018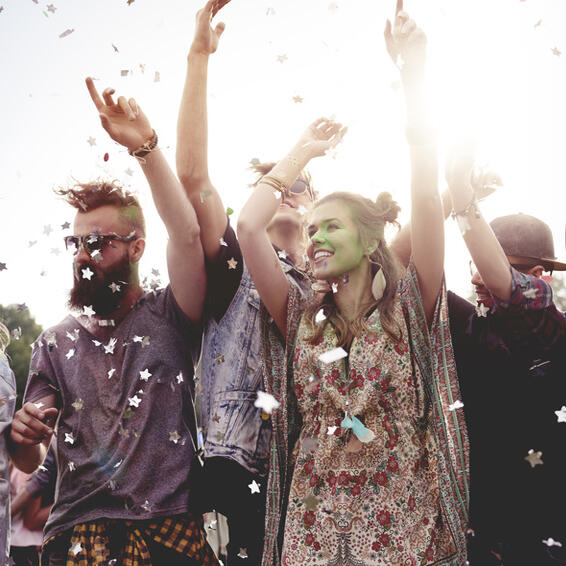 Integrating local events into your restaurant's marketing plan is pretty much mandatory when it comes to getting clients throughout the year, especially if your business is in a very high-traffic area. It is a task that requires us to be aware of all the local happenings, conduct public relations, create strategic partnerships, and sell our products creatively.
One thing is certain: it is well worth the effort! Because in addition to filling tables, we also strengthen the restaurant's brand image, since it demonstrates a human and social side that is very consistent with consumption trends in this day and age. Participating in local events is an opportunity to make your restaurant the "local favorite" and have neighbors, tourists and companies alike choose it for their meetings, celebrations and meals.
Planning is key. You should have a calendar of annually recurring events, add the ones that promptly take place and organize the marketing activities for every case. In so doing, we can include them in the marketing budget, manage them ahead of time and effectively execute them in a way that clients cannot resist..
Here we have a few examples:
Food festivals
The least we can do to take advantage of traffic in our area is to participate in the food festivals that take place. Whether it's with a food truck o a food stand to promote your restaurant and, of course, get clients that are in attendance. There are other types of events that also have food stands where we can participate. Another option is to take advantage of events to hand out flyers with a special offer for those days and thereby attract clients to our tables. For instance, many local restaurants in Tuscany sell their delicacies at the Festival Taste, which is held every year as a very exclusive and important gastronomic gathering in this part of Italy.
Local festivities
If your city, town or neighborhood is celebrating, then so is your restaurant. Think of these festivities as wonderful opportunities to increase sales and promote your restaurant. Festivities for patron saints, municipalities or historic events are ideal ones to participate in. Whether it's integrating the festival's theme into your gastronomic offerings, decoration, etc., or forming direct partnerships with the organizers so that your restaurant can be part of the activities.
That's what some restaurants do in Amsterdam for the Grachtenfestival, which is one of their most important festivals. It is held in August when the city becomes filled with classical music concerts in different parts, especially at the canals. The interesting part is that restaurants make deals with the organizers, offering discounts and deals to clients that enjoy the festivities.

Key dates in the year
There are some key dates in the restaurant industry: Christmas, the end of the year, Mother's Day, Valentine's Day, etc. However, there are other events that are more particular to your restaurant's area that can also be an excellent opportunity to get clients.
For instance, a restaurant that is in the vicinity of a university or has schools nearby can fill their table by conducting marketing campaigns during exam week or, naturally, at the beginning and end of the academic year. It can offer special discounts and deals to excite students and their families. The goal is to analyze the area and find that gold mine that you can turn into an event to get clients.
Sporting activities
For restaurants that are located in areas with strong sporting traditions, it has become a staple to organize events on game days or during important competitions throughout the year.. Watching the soccer World Cup while sipping some beers and sharing food platters is a very common ritual for many clients. If your business is located in a high-preference area for this type of events, we hope you are taking advantage of it.
Another method is to offer your restaurant premises to local fan groups so that they can regularly hold their celebrations. For instance, there are even restaurants that are located close to cycling routes that have createdspecial menus and service for these clients.
Tourist activities
If your restaurant is in an area with high tourist traffic, another very effective course of action is to, e.g. form partnerships with companies that organize tourist events and routes in the area and include a sample menu of your restaurant's typical offerings in their tours. It is a strategy that is sure to earn you loyal clients thanks to these events, and it will furthermore promote your restaurant among tourists who can recommend it.
Cultural activities
And if, for instance, your restaurant is located near an establishment that holds concerts by renowned musicians, it would be great to invite the attendees to eat at your restaurant after the night out. Using a targeted ad on Facebook, you can attract users through a thematic menu after the concert. It would be a very strategic move to follow these establishments and local cultural centers on social media so that you can be in the loop about all the events that are held.
Likewise, we invite you to be informed about special events that we carry out throughout the year on TheFork, to help our restaurateurs increase their earnings and help clients have better gastronomic experiences. Contact your adviser at TheFork so that your restaurant is always in business and receiving reservations.
Is your restaurant still not on TheFork? What are you waiting for? Millions of users could be discovering your business right now, so click here to join our community.