How to start a food truck
Published 09.17.2018 - Last update 09.17.2018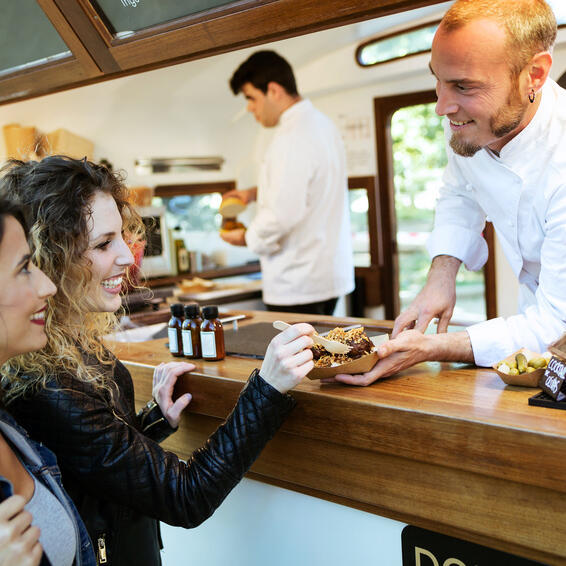 Are you thinking of a business alternative to your restaurant operations? ¡A food truck can be a great option! It requires less resources than a fixed location, and it is a fantastic way to bring your restaurant's products to more potential customers. It is imp ortant to create a good business plan so that everything runs smoothly from the start.
How do I start a food truck and how much would it cost to launch it? Everything will depend on different factors:
The city (since there are differing regulations, conditions, etc.)
Initial resources.
The product.
The events in which you participate.
However, there are steps and basic costs when starting a business like this. We will summarize the most important ones below. Take note and do the math:
How to start a food truck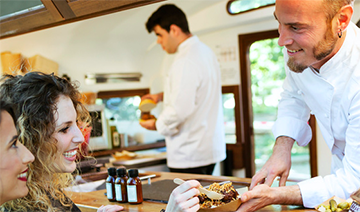 Purchasing the food truck. In most cases, it is the first step and one of the most important initial investments. Accordingly, there are various options both in terms of type (caravans, vans, tents, ships, etc.) and price. For instance, you can start by purchasing a vintage caravan for €2,000 and then modifying it, or you can directly buy a food truck that is prepared for food sales, whose price could even reach €80,000 euros.

Modification. The next step would be to modify and decorate the food truck to turn it into an attractive area for selling food. In this respect, there are various considerations for calculating the costs:
The fees of the specialists and technicians that will advise the modification to ensure safety conditions.
Labor.
Machinery and equipment (refrigeration, stoves, electrical installations, grills, storage...). (Non-flammable) materials, safety systems (extinguishers, sprinklers, fire alarms).
. One aspect that is sometimes overlooked in the beginning and that generally tends to be more time-consuming and costly than expected is obtaining the necessary licenses and permits (certificates, civil liability insurance, health inspection, etc.), which is why it is very important Legal procedures
to inform yourself locally so that you can know what steps to take and how much it could cost to be 100% operational
. Some restaurants operate by preparing and storing the food truck products in their kitchens, which are already in compliance with standards, and they certainly save some steps and money by doing so.

Brand image. Another important step is creating the food truck's entire logo, colors, slogan...), as well as the initial marketing plan (digital presence, social media marketing, market analysis, etc.). A very important budget to take into account for the business plan.

Personnel training. In order to launch, it is also very strategic to include the following in the planning process: development and training of staff in product preparation, equipment maintenance, safety protocols, etc. and the costs that this could incur. 

Initial raw materials and other resources: It is also ideal to include the investment in initial raw materials along with the hiring and installation of services such as electronic payment and an internet connection.

Transportation and relocation: For running a food truck, you must take into account the logistics plan and the relocation expenses for all the equipment, along with fuel, parking for other staff vehicles, etc. 
Now let's address the issue of how to start a food truck Taking into account all these aspects, you could say that opening a food truck business could cost between €15,000 and €100,000, a very wide margin as the case may be. The important thing is to know that it is a fully viable business that is complementary to a restaurant operation and that consistency and desire will be essential.

One example is Panzer8, a panzerotto (typical fried pizza recipe from Southeast Italy) food truck, whose infrastructure was implemented in an artisan manner by its two owners and that is debuting in different events in Barcelona today.
"The most difficult part was conceiving the idea and making the decision to carry it out. We come from the catering industry and wanted a business that allowed us to do something more flexible and dynamic. We found it in the food truck". says Nahuel Medina, one of the heads of the project.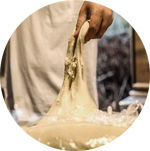 "We turned a 70s caravan into a professional kitchen. To achieve this, we first thought meticulously about everything that we would need and thus, we created a prepared area for making our dough fresh, for frying, baking, refrigerating, storing and serving. We invested €15,000 to launch it. Since my business partner and I did most of the work, we kept our costs low".
And how do you ensure financial success once you start?
"The key is to properly plan the events in which the food truck will be (ensure that the product is a right fit and that the potential clientele is there) and, of course, maintain an excellent product to always ensure sales", Nahuel tells us.
In any case, the food truck trend has a long life ahead of it, which is why both the laws and market conditions will surely continue to evolve in favor of this type of culinary alternative in different parts of the world. Could it be a good moment to ride around in a food truck and complement a restaurant operation? Of course!