Bet on TheFork Manager features for your restaurant
02.27.2020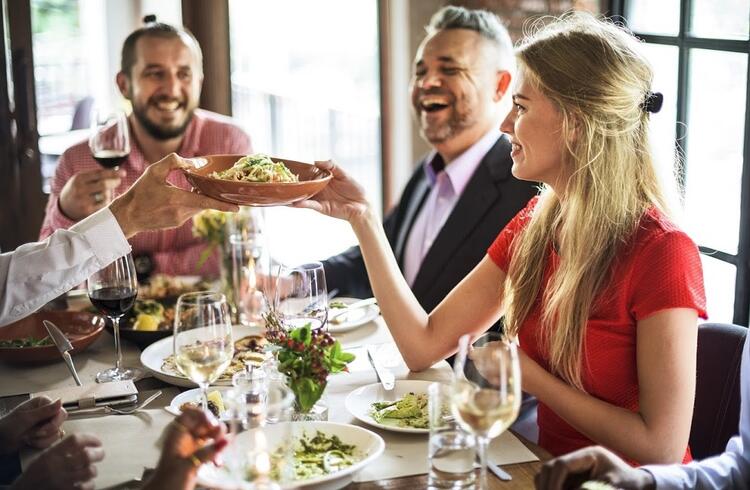 Do you want to make managing your restaurant easier and boost your turnover?
(Re)Discover the new version of TheFork Manager software designed to make the everyday lives of restaurateurs easier and improve their user experience.
Above all, TheFork Manager is the benchmark tool when it comes to managing bookings, all the features are designed to meet the main objective: to help restaurateurs maximise their turnover and their margins.

With this new version, you will, amongst other things, be able to extract customer data more easily, produce more relevant business reports and even optimise the positioning of tables via a redesigned table plan. 
For more than 12 years, we have been supporting restaurateurs and helping them to deal with the challenges they face every day. This new version is based on their feedback: more features to combat no-shows, which have already gone down by 31% since the first solutions were activated in 2015, and also a totally redesigned table plan.
says Damien Rodière, Country Manager France for TheFork.
You can count on essential features to simplify the management of your restaurant.
A digital reservations book
With TheFork Manager, TheFork partner restaurateurs can record, modify and cancel bookings whether they were made online or by phone. They have instant access to a centralised view of all bookings, whatever the source (TheFork, Google, Instagram, walk-ins, etc.).
An interactive table plan
The table plan enables you to modify the layout of tables in real time to optimise your occupancy rate. You can also view it for the service of your choice and check the number of arrivals and departures predicted over a defined time-slot. A valuable time-saver for the management of front-of-house service.
A business management tool
When you centralise your bookings on TheFork Manager, you can generate business reports: distribution of bookings by day, by service (lunch or dinner) and also by channel (website, TheFork, reservations widgets). This enables you to identify the most effective levers and set up special offers during quiet periods to attract more customers.
A customer communication tool
With TheFork Manager, you can build your own customer database: last name, first name, email, allergies, dietary preferences, etc. This gives you the option to design and send email and text message campaigns directly via the software to build customer loyalty by offering a personalised experience. 
A weapon against no-shows
Lastly, TheFork Manager gives you access to a range of features to help you combat no-shows: confirmation of reservations by email/text, indicator of customer loyalty and credit card imprint.  

Haven't tried TheFork Manager yet? Now is the time!

 
Are you already TheFork PRO and PRO+ partner restaurateurs? 
Take the management of your bookings and table allocation to the next level to ensure that your restaurant is always full.
Optimise the management and allocation of your tables
With the "Seating Time" feature, you have the option to define and then inform the customer of the time period during which their table is allocated to them for their meal. The calculation is based on information entered by the restaurateur regarding the average duration of a meal by service according to their customers' habits (e.g. from 1 pm to 3 pm: 1-hour mealtime, from 9 pm: 2-hour mealtime, etc) . For the restaurateur, this allows them to control the flow of bookings and thus optimise their occupancy rate.

To improve the experience of your restaurant's customers, TheFork also offers you the "Seating Preferences" feature. In just a few clicks, your customers can now choose both the area where they would like to have lunch or dinner (terrace, patio, rooftop, etc.) and also the type of table (counter, high, low, etc.). As a bonus, allocation is carried out automatically based on the information that you have already entered in your table plan. Time saved for the restaurateur and a personalised experience for the customer.
Control the flow of your bookings
Is your restaurant often fully booked but you are sometimes the victim of last-minute cancellations? TheFork offers you two key tools to optimise your occupancy rate: the waiting list and the queue. 

A restaurateur whose restaurant is fully booked is regularly faced with two scenarios. When a customer walks through the door and is happy to wait for a while, you can add their booking to the queue so that when a table becomes free, you can easily notify the customer, change their booking status to confirmed and get ready to welcome them.
When your restaurant is fully booked but you have activated the Waiting List feature, you can offer to put customers who want to book a table, on the waiting list*. How does it work in practice? Once you have activated the feature, you can create a waiting list in TheFork Manager, accept or refuse bookings and use the booking reconfirmation option before finally validating the booking. A feature that offers the ideal way to optimise the occupancy rate of your restaurant.
Drastically reduce the number of no-shows
The booking "Reconfirmation Request" feature is essential to remind customers that they are coming to your restaurant in the very near future. This reminder will help you to limit the risk of no-shows and to reduce the number of empty tables. The advantage is that you can configure these reconfirmation requests to best suit you and your teams (manual, programmed or by text message only reconfirmation). For more information on this option, please contact your account manager.
How to activate these key features?

Go to TheFork Manager, look at the Menu and then go to the Configuration tab and click on advanced parameters, lastly, activate the "Seating Time" feature.
Same process to activate the "Seating preferences" feature.

Once activated, all you have to do is remember to define your types of tables and name your different spaces (terrace, main dining room, patio, etc.). When you get a booking with the note "Seating preferences", you can spot it easily via the dedicated icon beside the booking. This booking will then be automatically allocated to a suitable space and the type of table chosen, if available.
To activate the queue option, just go to the advanced parameters and activate the feature. 
For more information about these features or for personalised support, feel free to contact your account manager.
Not a TheFork partner restaurateur yet? Try out our software now and boost your occupancy rate.

*(if you have a white label booking module for pro and pro+)