Bet on TheFork Manager PRO to boost your business
Published 10.08.2020 - Last update 10.20.2020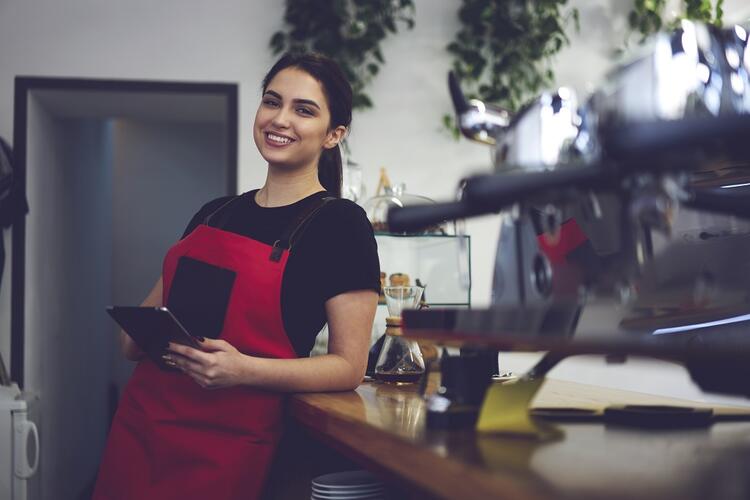 Rely on key features to boost your business and reassure your clients
Within the context of Covid 19 crisis, TheFork teams are more than ever committed to support restaurants and help them boost their business. Hence, key features on TheFork Manager PRO and PRO+ are now available to help restaurants adapt to the new health & safety standards while reassuring users and allowing them to still enjoy pleasant moments at the restaurant.
Reduce no-shows and optimize your restaurant management
Thanks to TheFork Manager PRO software, handling stocks, personalizing floorplans and reducing no-shows have never been so easy. Discover how you can make the most of its features for your restaurant.
Take full control over your inventory and get a FLOOR PLAN tailored to safety measures.
Digital Floor plan enables you to optimize your stocks with a customized floor plan to better control your bookings and maximize your revenue by services. Within covid context, we felt it was essential for our restaurant partners to be able to define cover volume per time slot and per reservation source (walk in dinners, online).The digital floor plan feature also enables you to virtually test the best table disposition, set a number of guests per table and ensure to be compliant with safety distances to respect.                                                                                   
Main benefit of Floor plan: You can optimize both your availabilities and restaurant space.
Learn more about the floorplan feature here >>
Bet on booking RECONFIRMATION feature to save time and reduce no-shows
We now offer our restaurant partners the opportunity to send automated reconfirmation requests to their customers via email, sms or both. This feature can be activated or deactivated at any time by TFM Pro/PRO+ users in the advanced setting of the system.In addition, the restaurant can then select the timeframe to send those reconfimations (ex: 2 hours before service) and even customize the reconfirmation message.
Main benefit of reconfirmation: restaurants will receive notifications whenever a customer confirms or cancel their reservation and it will help them fight against No-Shows.

Reduce the no-show risk using Credit Card imprint*
Now you can limit the risk of no-show and cancelation by setting up a credit card imprint feature on TheFork Manager! This tool allows you to request a credit card guarantee from your customers when they book on your website, through TheFork or even by phone. In the event that the client does not comply with the cancellation policy or makes a No-Show, you can charge the amount established by you. The bank footprint can be configured according to your needs.
Main benefit of Credit Card imprint: reduce the risk of no-show and cancellation by better controlling your bookings, very useful for group reservations or seasonal menus (ex: Christmas)
*Credit card imprint only available for PRO and PRO+ packages, to activate this feature please reach out to your account manager
Make your clients & staff feel safe and comfortable
Within the complex context of Covid 19, the restaurant industry has been strongly impacted and both your staff and your clients might not feel 100% secure to come back to the restaurant on a regular basis. In order to better support you and reassure both your staff and your potential customers, TheFork has listed down some key features you can rely on thanks to TheFork Manager.
Display the Covid Measures in place in your restaurant
Making sure you comply with your local health & safety regulations is key to reassure both your staff and customers. Respect of the social distancing, implementation of a contact-tracing record, limit activity to table service with seated customers only, ensure spacing of 1 meter minimum between each chair...All these measures once implemented can now be displayed directly on your restaurant page.
Main benefit of Covid Measures display: When users arrive on your restaurant page on TheFork, they can directly see that you are applying strict rules to protect them and ensure a nice and safe moment at your restaurant.
Activate Seating preferences to provide choice to your customers          
If you have personalized your floor plan, your customers will be able to select both the area where they want to sit (inside, terrace, patio…) and the type of table they best like ( standard, tall…). It's a great way to enhance their experience and make them feel comfortable even before they arrive at your restaurant.                                                                                    
Main benefit of Seating preference feature: By letting your customers choose their seat you make them feel both safe and comfortable.
Offer Digital Payment solution to your clients with TheFork PAY
Within the context of Covid 19, digital payment at the table is preferred. We are currently developing a brand new contactless payment service in compliance with the health and safety measures, TheFork PAY, which will enable you take paperless payments via TheFork application. We'll tell you more about it very soon!
Make the most of TheFork Manager CRM tool
Communicating with your client database is key to reassure them and keep them posted about your opening hours, special menu, discounts...Thanks to TheFork Manager tool you can prepare personalized emails to inform your clients about your restaurant news.
Good to know: Once you work with TheFork, you'll be able to accelerate your business and receive many bookings thanks to a booking widget placed on your website and your social media channels ( Facebook & Instagram). 
Try out our PRO version now
software is free for the first 6 months