How to improve your rating on TheFork
11 November 2018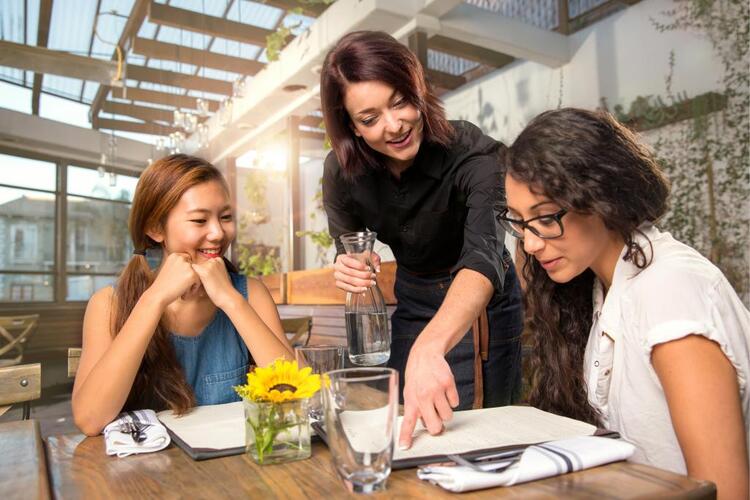 A high restaurant rating has a positive effect on the number of reservations. It can be a deciding factor for customers when they are choosing to book a table in a restaurant.
Where does your restaurant stand?
All the reviews left on TheFork are from customers who have booked and dined at your restaurant. These reviews are subject to moderation rules.
Customers receive an email the day after they have dined, inviting them to leave a review and a rating based on these four criteria: food, drinks, atmosphere and value.
How to get a good customer rating.
Below are some of the best practices to keep in mind to improve your rating and receive more reservations:
Treat all your customers the same way whether they have booked through TheFork or not. If you don't and some customers get preferential treatment this can cause dissatisfaction.
The photos on your site must be good quality and reflect the reality of your restaurant. This avoids the customer being disappointed on arrival.
Don't let your customers leave on a negative note. If you feel that your customers are disappointed, don't take the risk of them going home unhappy, talk to them before they leave your restaurant.
At the end of the meal, ask your customers to leave a review and rate your restaurant on the TheFork website. This will encourage your satisfied customers to leave a positive review and a good rating!
If the customer has booked with a special offer, remind him/her on arrival of the conditions of this special offer.
Train your staff to be welcoming, to be attentive to your customers and to recognise regular diners.
Check-in with your customers during their meal to make sure everything is ok.
Remember the preferences of your regular customers (favourite table, usual wine etc.) to increase customer loyalty and satisfaction.
Tell your customers in advance if a dish isn't available and if possible take it off the menu.
Make sure your customer waiting time is reasonable.
If customers arrive and their table is not ready, give them an aperitif while they wait so that they enjoy waiting.
When you seat your customers if possible avoid putting them at a table in the passageway, near back of house or near the toilets.
Remember that you have the right to respond to all reviews posted on your restaurant listing. By responding to a negative review you maintain your credibility and limit the impact this review might have. In addition, these reviews help you to identify your restaurant's strengths as well as areas for improvement.
To learn more about your restaurant rating on TheFork, please
click here
to contact your local TheFork account manager.