Score big with revenue from football fans this summer
06.09.2021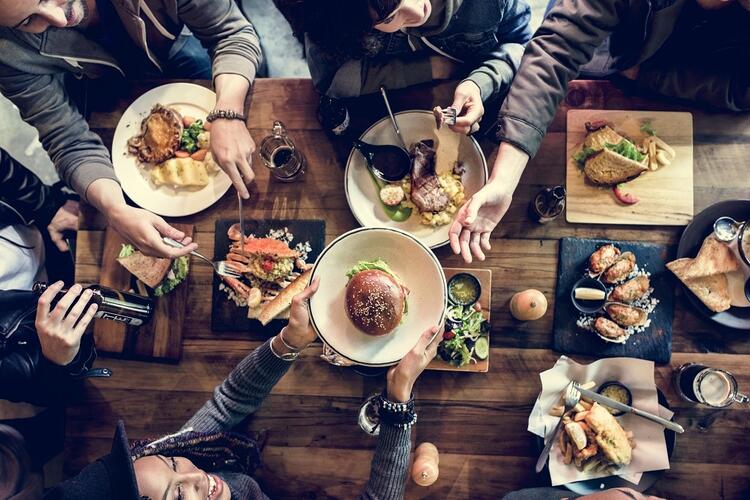 Sporting events: can you count on them to maximise your revenue?
Why should you bother about sporting events? During the 2018 World Cup, bars and restaurants were all packed hours before the start of the matches. A gold mine for those who were prepared for the event, but a loss of potential earnings for those who hadn't considered the positive impact that it could have had on their revenue. To ensure that you're fully prepared for the sporting events of 2021, we're going to explain how to get maximum profit from every single one, leaving no stone unturned!
After more than a year of sporting events being postponed and viewers having to stay home to enjoy them, June's European Football competition is a huge step and exciting start to getting back the true sporting event experience we remember.
No matter the game, millions of sports fans globally are gearing up to fill restaurant and terrace seats to watch and enjoy their favorite teams go head-to-head and we want you to be ready for them!
Attracting a maximum number of customers during these events
Don't forget to post information on your social networks about the special sports evenings that your restaurant is organizing, and to design a special menu for each sporting event on your dedicated space on TheForkManager. As we have already said, in quiet periods, such as March, you can run promotions on TheFork, attract more customers to your restaurant and increase your revenue by up to 5%. This will keep your customers up to speed with all your news. As a result, they'll be sure to book your restaurant to enjoy these intensely competitive events.
Make sure you're fully equipped
Naturally, you need the essential equipment so your customers can follow the action in the best possible setting. A big-screen TV and small speakers are essential, but you don't have to break the bank (you can rent them for certain key dates).
If you want to go the extra mile, you can decorate your restaurant in the colors of the teams that you or your customers support. You could even give your customers little flags so they really cheer their team on in style.
Don't forget to keep an eye on the sports coverage and, above all, the times of the different competitions so you can plan ahead! Your customers will head for the restaurant that is most flexible and able to fit in with the times of the competitions, so be that restaurant! As an added extra, for morning matches, you could plan an additional offering. For example, Sunday brunch (bang on-trend right now) or a special sporting event breakfast.
Be ready
Warn your teams well in advance so these changes to the timetable don't come as a surprise and they can get organized. Lastly, modify your opening times on all the dedicated platforms, such as TheFork, TripAdvisor, Google My Business, as well as your own website and social networks.
Be creative with your offerings
Create partnerships with drinks brands (beers, sodas, etc.), and negotiate for freebies and more attractive rates in exchange for greater visibility for them in your establishment.
Prepare snacks and a special match menu with sharing plates. These events are a chance for customers to get together and share a great time. Groups of friends usually like to watch a match with a few drinks and snacks. So, boost your average spend by preparing a match menu with a starter, main, and dessert. We also advise you to put on a Happy Hour until the match starts, to attract as many customers as possible.
For the starter, offer sharing plates of cold meats and cheese.
For the main, go for finger food or more elaborate verrines. In summer, bruschetta, arugula, mozzarella, salmon tartare and goat cheese verrine with salad. But also tuna ceviche, vegetable quiche, or maybe sushi to tempt your customers. You could also go for mini pizza slices or other tasty tapas for sharing.
For dessert, bite-size chocolate fondants, mini pancakes or maybe fruit and other sweet treats will be what your guests are longing for.
That's the way to increase customer loyalty
Become the go-to place
Build customer loyalty, so your restaurant becomes the go-to place to watch their favorite sporting events with a good meal and more besides! The after-work restaurant where people go to relax with colleagues after a hard day at work. The place for an affordable lunch where people go to eat between midday and two. Lastly, the best place to hang out with friends and enjoy good food. You'll be The Go-To Place for a good time and great food.
Now, you've got all the top tips to maximize your restaurant's occupancy rate all year round and attract new customers with sporting events. You can also do it by registering on TheForkManager and increasing your visibility on an international scale.
If you're not registered with TheFork, click here. And if you're already a customer, contact your account manager to find out more!
You're not working with TheFork yet ?
If you want to boost your bookings, Try out our PRO version now