Video: A Recipe for Growth - The Real Greek's Success with TheFork Festival
Published 11.02.2023 - Last update 11.16.2023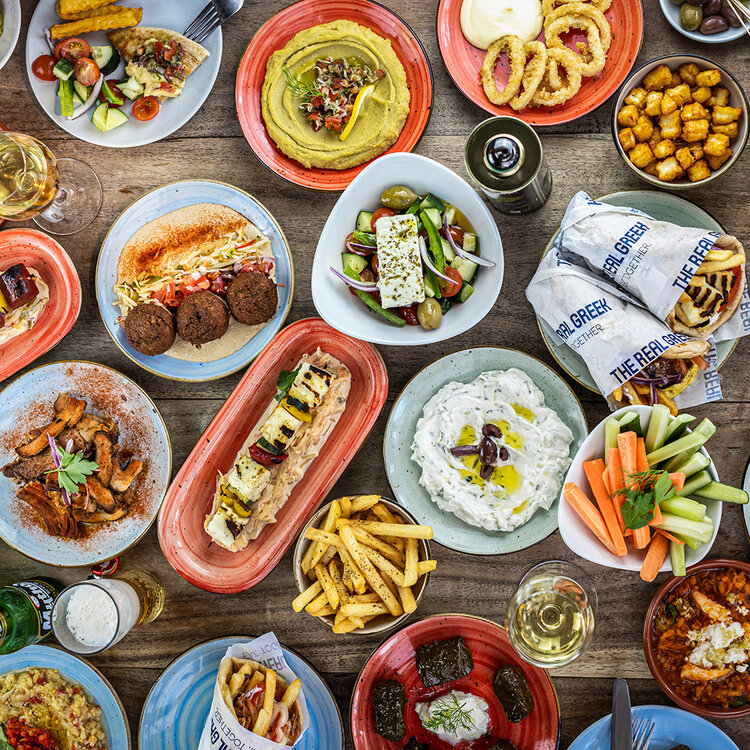 The Real Greek, a group of restaurants dedicated to delivering authentic Greek cuisine, has partnered with TheFork for 10 years to reach a wider audience and attract new diners. By participating in TheFork Festival, The Real Greek has achieved remarkable results.
The Real Greek's primary goal for participating in TheFork Festival was to leverage the platform's promotional capabilities to draw in a broader audience and secure covers during off-peak times. This strategic approach ultimately increased footfall and drove long-term customer loyalty.
It's worked out so well as we've had a great collaboration.
TheFork Festival, known for its ability to significantly increase bookings, presented a strategic opportunity for The Real Greek to expand its reach. The restaurant saw the festival as an excellent opportunity to showcase its offerings to a wider audience and introduce authentic Greek cuisine to new customers.
The Festival's emphasis on providing diners with great value became a key element in surprising and delighting regular guests while enticing new customers to experience the brand. This resulted in a successful campaign that generated significant interest and enthusiasm for The Real Greek.
Try TheFork
Would you like to see bookings skyrocket, just like The Real Greek did? Let's get in touch!
Crucially, The Real Greek experienced a fantastic uplift in bookings during TheFork Festival. This surge in bookings underscored the success of the initiative in attracting new diners to the venue, who subsequently became regular guests. TheFork Festival not only met but exceeded the expectations of The Real Greek, demonstrating the platform's effectiveness in driving customer engagement and increasing bookings.
Tonia Buxton, Consultant Chef from The Real Greek, shared her insights on the success of the collaboration:
"We love TheFork Festival and we've seen some amazing results from it because people are coming in and using the offers they've seen online in the restaurant. 
"It brings new customers to us, but it also is very exciting for our existing customers because they see deals on there that they wouldn't normally have seen, so they come in and maybe they'll try something they wouldn't normally try. It's worked out so well as we've had a great collaboration. People are looking online, they're finding The Real Greek through TheFork and they're coming to the restaurant and eating delicious food."
This case study highlights The Real Greek's strategic use of TheFork Festival as a catalyst for business growth. By partnering with TheFork, The Real Greek has successfully attracted new diners, increased footfall, and driven long-term customer relationships.
Also curious about what TheFork can bring to your restaurant (group)?
Let's get in touch! We'd be happy to tell you all about us and hear all about you.