Create your QR code to access your digital menu
Published 01.14.2022 - Last update 01.19.2022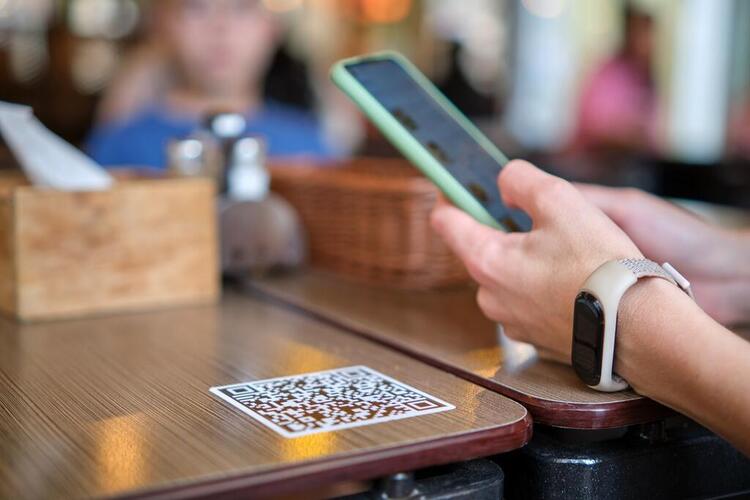 Since the beginning of the pandemic, the restaurant industry has been challenged a lot and consumers behaviors and expectations at the restaurant have changed.
In fact, diners still love to book a table at a nice restaurant nearby but they also look for some guarantees onsite like the respect of the health and safety measures by restaurant staff, some physical distancing between tables and contactless options to feel safer while enjoying their meal. Among those contactless options, diners seem particularly interested in contactless payment and QR code menu. This is why TheFork has delivered a brand new feature to enable their restaurant partners to create a QR Code to generate a Digital Menu.
Just follow the guide to learn more about this new feature available on TheFork Manager.
Why create a digital menu ?
Your diners appreciate it . A study conducted towards restaurant diners showed that 83%* of them have scanned a QR code in the past year, and 61%.* think that QR codes make life easier in a  seamless worldWith the ongoing pandemic, It's now quite normal to scan a QR code on your mobile. 
It's safe

. Contactless menu is not just a technological innovation, it's a convenient and friendly feature which makes diners feel safer at the restaurant. If you decide to create your own QR code menu on TheFork Manager, your diners will be able to check it out in just a few seconds by scanning your QR code. 
It makes you save time ! This feature is a real time-saver for your staff: no more menus to hand out, sanitize and tidy. 
It's free : cherry on the cake, it's a free feature included in your plan!
Ready to create your digital menu? Just follow the simple below steps and you will be all set. 
Boost your business with our PRO version now
Free until March 31st 2022
How to create a digital menu on TheFork Manager ?
1. Connect to The Fork Manager
2. Go to the main menu then click on RESTAURANT LISTING then A LA CARTE MENU
3. Click on GENERATE A QR CODE
4. Select the content you want to display to your diners : you can either upload a pdf file version of your menu, use a link to your website (or any other link to a menu that is already online) or choose to display the menu mentioned on your The Fork restaurant page
5. Select how many QR codes you want to print
6. Save it for later if you are not printing it right away, or just go for it and print them right away ! 
Don't forget to test your QR code and make sure it redirects to the right menu before sticking it to a table.
Last but not least, you can customize your QR codes: color, style, size are up to you and you can even add your logo!
NB: for higher efficiency, we advise you to print your QR codes at a printing station and have them plastified. You may also have it printed as a sticker by an online provider like Vistaprint or print it on aluminium or wood... Finally, you can use a chevalet to display it. 
* Source: Ivanti polled: 4100 consumers across the US, UK, France, Germany, China and Japan in February 2021.