6 crucial factors for clients when looking for a restaurant
Published 02.05.2019 - Last update 02.05.2019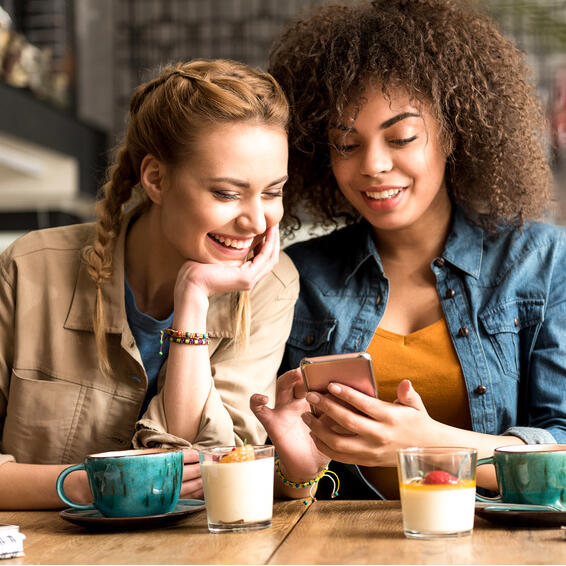 Clients used to mainly focus on two things when looking for a restaurant: availability and price. Diners simply wanted to find a table and eat. Satisfy a basic and instinctive need. Nowadays, things are quite different in our industry! We can even say that the mere act of eating is among the least important aspects of reserving a table at a restaurant.
Do you know which factors diners take into account when they want to eat out? Nowadays, it is crucial to know the answer to this question, especially if we want to succeed with our restaurant's marketing measures.
Due to the fact that every clients has their own needs, there can be many influencing factors; however, the following 6 are among the main ones.
We hope that your business takes them into account!

Food style
Do diners give greater importance to a restaurant's food type over its price? Yes! The variety of clients culinary tastes and needs has made it one of the most important factors for looking for a place to eat, mainly due to:
Current healthy eating trends that make an increasing number of clients focus on the philosophy and types of products offered by the restaurants. Dishes that are vegan, environmentally friendly, homemade and made with local ingredients are what people currently prefer.
New nutritional needs that quite a lot of clients currently have make them prefer gluten-free products and products that are lactose-free, are not chemically processed and have a long list of "-free". As such, restaurants that take these needs into account will have a greater possibility of being chosen.
Value for the money
Clients used to look directly at a dish's price to see if they could afford it. Nowadays, clients think it over more; they like to pay to eat well and be satiated, even if they need to go a bit over their budget. Let's say that the price evaluation depends on the quality of the product and not the quantity or convenience.
It is a very positive aspect, since it means that efforts in our industry are being increasingly valued, and businesses have greater incentives to increase their potential.
Geolocation
In the old days, a restaurant just needed a good physical location to have more clients. Nowadays, clients look for restaurants everywhere, no matter where they are. The important thing is that they have a presence in the digital universeso that they can be found.
If a restaurant can be geolocated, it will have a greater chance of attracting clients. This means having a presence on search engines such as Google Mapssince it is where diners make their searches.
Opinions from other clients
This is one of the factors that clients focus on the most nowadays, especially millennials and Generation Z. Online comments are a reliable source for determining if a restaurant has good service, if the waiters are serving clients properly, if the conditions are nice (temperature, hygiene, comfort, etc.) The experience of other clients is an accepted factor for placing your trust in a business.
For example, the opinions that clients post on platforms such as TheFork and TripAdvisor are even more important since they are websites that specialize in searching for and making reservations at restaurants, and clients have a wealth of opinions and ratings that can serve them quite well when making a decision.
Remember that when it comes to Marketing your restaurant, it is crucial to have opinions on these platforms and that they continuously improve. Read this article to find out how to make it happen.
Marketing for restaurants: brand image
Let's say that the clients has found a restaurant with food that they like, a good value for the price, and positive opinions on TheFork. Next, they decide to explore the website, Facebook page or Instagram profile of the restaurant, and they find succulent images of the food, of people enjoying themselves in attractive premises along with recent posts and interaction. It will definitely help their chances of getting chosen.
Now let's think of the opposite scenario. The clients finds empty profiles with pictures that are not very professional and with little interaction. They will most likely believe that that's how their real-life experience will be and end up rejecting it.
The experience
Last but not least is the fifth aspect: the experience. It is a key phrase in these times and one that is predominant in all restaurant marketing strategies. Yes! Clients not only want to eat well, they also want to have memorable experiences that they can relive again and again and share on their social media.
As such, the more original, special, creative, specialized, personalized, human, fun or unique the restaurant experience, the more it will stand out among the fierce competition. A small neighborhood restaurant can accept dogs and even have water and sweets for their clients' pets, thereby making it the most popular place in the area. A pizzeria can offer live music every night and fill the house not only because of its pizzas but particularly because of its musical atmosphere. A Michelin-star restaurant can have interactive screens that will make their clients' jaws drop. Let's say that the difference is in the details.

So, according to these 6 points, a client looking for a restaurant nowadays would more or less do the following:
They would think about the food that they like the most.
They would go online (Google Maps, TheFork, TripAdvisor, etc.) and look for this preference. They would click on the restaurants according to how they are listed on these search engines.
They would look at the quality of the dishes and determine if the price is right for them.
They would check the location to see if it is convenient for them.
They would look at the opinions that the restaurant has received.
If they find a link on social media, they would visit their profile to look at the brand image, the ambiance of the premises, the interaction with users and to see what feelings it conveys to them.
They may also check if there is any special experience, and once they find an option that satisfies most of these criteria, they will click on "reserve".
Were you aware of the current importance of these aspects?
Of course. We hope that you found this information useful and that your restaurant marketing becomes a resounding success.
And if you need a boost in your reservations, TheFork gives you the perfect tools to make it happen. Click here to join our community and start enjoying all the benefits we offer. You will see the difference!